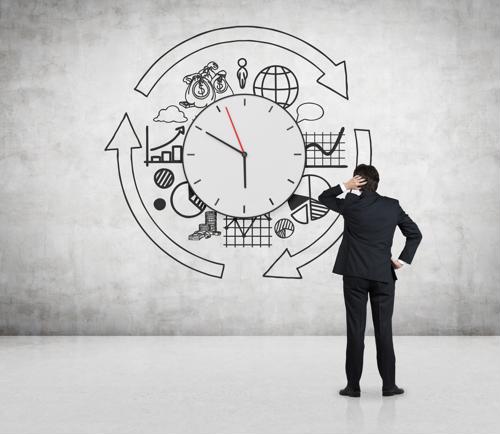 Many of today's emerging ecommerce businesses start out pretty lean. Simple systems, free tools and manual processes can be enough to get a new venture off the ground. But as things start to pick up, many business leaders find themselves struggling to keep up. The tools and systems that once took care of everything start to create inefficiencies and roadblocks.
At a certain point, it's advisable to transition to a robust, flexible order management system (OMS). Rather than relying on rigid platforms and manual processes, ecommerce decision-makers should embrace OMS tools that are customizable and can integrate with other platforms to support a totally unified order management solution.
If any of the following situations describe where your business stands, it's probably time to adopt a sophisticated order management system like SFG's FlexOMS:
Your systems aren't integrated
If the systems you use for inventory management, order fulfillment and customer data management don't talk to each other, you may be putting in double the effort to keep records across different platforms up-to-date. Not only is this needlessly time consuming, but it can also create a whole host of errors. With FlexOMS, you can take advantage of dozens of APIs to connect systems for a fully integrated solution.
You're struggling to support an omnichannel experience
If you're using different platforms to manage inventory and transactions across each sales channel, it will be hard to keep up with your customers' complex shopping habits. You need an all-in-one order management system that traces the entire customer lifecycle and connects everything on the backend for a more seamless customer experience.
You're experiencing growing pains
As your ecommerce company's growth accelerates, systems that were once ideally suited to your needs might now start to look lackluster. You need an OMS that can grow with your business to drive efficiency and profitability. With SFG's order management system, you can start with just a few tools at first, then leverage more features and add-ons as you experience higher customer demand.
You're still trying to track things manually
Too many retail businesses still operate from the ultra-inefficient clipboard and spreadsheet model. The automation tools available with an OMS will do the tedious tasks for you — with greater accuracy — which will save your team valuable time and boost your supply chain's efficiency from start to finish.
You operate multiple warehouses or distribution centers
Tracking inventory across multiple distribution centers or warehouses can be a huge ordeal without the right system in place. A flexible OMS will help you streamline order fulfillment and warehouse operations, no matter how many sites you're managing.
You can't keep up with backorders or returns
Failing to submit reorders when inventory runs low, issue backorders when items come back in stock or successfully process returns can negatively impact your bottom line and the customer experience. Tools like SFG's FlexOMS can automate and streamline these processes to keep your team and your customers happy.
Your customers aren't satisfied with your service
If an ecommerce company's backend system issues and inefficiencies start to cause big enough problems, buyers will start to notice. In today's consumer-driven economy, upsetting your valued customers can be crippling. To turn things around, you'll need to upgrade to a flexible, comprehensive solution that can meet the demands of your business and customer base.
Ready to adopt a flexible order management system?
Get in touch with SFG's team to see how FlexOMS can ease your anxieties and fuel your business' growth.