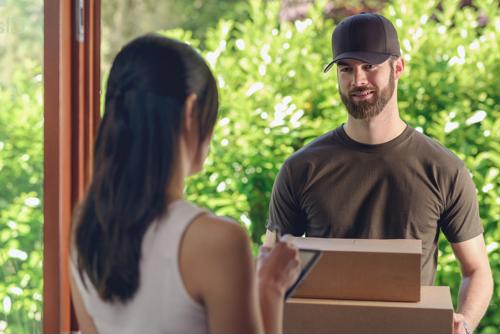 The subscription box market reached a global total of $18.8 billion in 2020. The IMARC Group projects that it will continue to escalate by an additional 20.1% between 2021 and 2026. Stepping into the market now could not only be profitable but set the trajectory of your business off on the right foot.
However, getting started or scaling your business can sometimes be the hardest part. Tapping into the reason why you wanted to open a business is a great place to begin understanding where you want to go. As you navigate through the sea of decisions you will have to make along the way, lean on this article to guide you into a niche vertical that works for you.
Tapping into a niche subscription vertical
In 2020, there were nearly 4.5 million new business applications by the end of the year, according to a survey done by the Economic Innovation Group. Launching a new business is always an exciting decision but succeeding can quickly become complicated if you have not tapped into a niche vertical.  Set your business apart from the rest with a unique angle on your subscription service.
Hubspot defines a niche marketing strategy as "designed to attract a specific subset of customers, a niche marketing strategy considers the narrow category into which your business falls. It focuses on a small group of buyers, instead of the broader market. A niche strategy helps you stand out from the competition, attract the people who can't resist buying, and boost profitability."
Instead of hoping to attract a broad market, or developing an Amazon strategy of luring in everyone, a niche subscription service vertical will focus on one sector of subscribers. The purpose is to tap into your ideal buyer, the person who your business is specifically attractive to and who will rave about your company to all of their friends and family. This is how you build a positive reputation for your business.
Finding a corner of the market that has not been tapped into yet can be difficult. However, it's not impossible. President of Swann Auction Galleries, Nicholas D. Lowry shared tips for becoming a niche marketer in an interview with Inc. Among his three points, "do one thing well" is the advice that can help your subscription business grow the most. You never want to forget why you started the business and the passion for a specific topic that got the ball rolling.
Chances are, if you're excited about something you find interesting, there are many out there like you looking for support. The lure of a subscription box for your customers is that although they could find these items on their own, you have the opportunity to package them together. Convenience and personalization are key to building a supportive following.
To help get your inspiration flowing, here are a few niche subscription boxes that are taking the market in stride.
The best niche subscription boxes
The common thread of the monthly subscription box brands to follow is that they all offer a curated option for customers. Some may offer this feature as the center of their business, whereas others may include it as an additional option for a different price point. Customers are still looking for personalization in their shopping experience and a subscription box should be no exception.
Maple Box is a lifestyle subscription box developed by Maple magazine filled with Canadian brands. Their website is elevated by peer recommendations, pictures of customers excited about their box contents, and anticipation for the next seasonal box to come out. Customers can buy previous box items individually, al la carte style.
NurseLuxe is a box made specifically for healthcare professionals to show themselves some necessary self-care. They've also set up the service to be the perfect gift box for the nurse in your life. The brand chose a niche that would be easy to source for, ranging from coffee and face masks to books and socks. While each box can be curated to the customer, subscribers won't know the exact contents of their box each month.
Mouth is a pickled vegetable subscription option that offers customers a new pickled item every month sourced from a farm and picked in America. Their website taps into the quirkiness of their audience, offers customizable options and several subscription options that complement pickled products like cheese, snacks, and even hot sauce.
Mix Box was created because a group of YouTube bakers received enough requests for recipes and inspired so many subscribers to start baking that they put together a box. "Baking made easy" is their slogan and it touches on people who are intimidated by baking and don't know where to start. What's unique about this box is that it offers a single box for specific recipes, tutorials for at-home baking, and a schedule for when the next box will come out.
You can position your 12-month subscription box to resonate with gift ideas customers are looking for during birthdays, holidays, and special occasions.
How to find your niche
The best subscription box can step into a niche market by exploring not only what you're passionate about, but what other brands are missing. Your niche may already be part of a mainstream market, (beauty products, a candy club, an art crate, a carnivore club, or a garden box) but you may present a distinct offer or strategy that connects better with customers. As Airbnb co-founder, Brian Chesky, is famous for once saying "build something 100 people love, not something 1 million people kind of like."
The goal is to dominate a vertical so that you are seen as the best at what you offer. For example, you may love Hawaiian culture and want to share the history, tradition, and unique aspects of the Pacific Ocean islands. This is a niche offering for a customer base who loves to travel or enjoys learning about foreign countries. And, you have a unique passion and excitement for the subject that other people, who are also interested in the subject, would be thrilled to receive more information about.
Your subscription box service provides solutions for a market of buyers who have a specific set of needs or interests. In short, niche marketing is a subset for specialization in a topic.
As you build out what your unique subscription box vertical will offer, there are three things to consider:
Customers still want personalization: even though you have a curated box of what you believe is the perfect offer for your niche, customers will still want the option to choose what contributes to their subscription. This can be associated with a particular theme, specific items, or an initial survey. Tapping back into what your customers want can take your business further.
Beware of picking a niche that is too specific: this can be a challenging lesson to learn because how niche is too niche? This is where some market research can help. Dive into where the money is coming from for your competitors and adjust as you see fit. Or perhaps do some research inside chat forums for what customers are looking for but can't find.
Know who your competitors are: driving competitive rates, interesting offers, and exciting new items will be a few of many reasons your customers choose you over other competitors. Don't be afraid to even aim for a business that may seem out of reach now, that you want to surpass in some aspect of business in the future.
Why a unique subscription box vertical is your answer
Specializing allows a business to not only connect more closely with their customers, get to know exactly what they want and how they prefer to receive information, but also benefits the business financially. When an organization tries to connect with millions of people who are all dissimilar and need different things, it will spend a lot of time and money through trial and error trying to connect with all of them. Instead, niche monthly box services can focus on one type of customer at a time and focus on bettering the relationship.
When you attract customers who are excited about your offering, you can attract more business. Aside from being an expert in your field, you can establish positive recognition above competitors. As your business continues to thrive, you'll soon be seen as an authority in your field.
But, how do you reach the shoppers you want to attract?
Successfully connecting with customers
There is a phrase that floats around the subscription box industry that states "there is a subscription box for everyone." From coffee lovers to snacks, there's a day of the month for every passion project.
While the growing market for subscriptions is exciting, this also indicates that the competitiveness to break into it will increase as well. Developing a plan for how to make your product more enticing than others is becoming more important than ever.
The beauty of a niche monthly box is that you can connect with customers on a more personal, curated level. But, how do you know what they want? Having the business idea and connecting with a plan is one thing, but if you don't know how to market to the people you want to subscribe to your box then your great idea will have a hard time getting off the ground.
Explore your customer personas
Having the solution will help you get the loan and stakeholders you need to get started. Knowing the problems your product will solve is an entirely different journey for your customer satisfaction team.
Before launching your business, you may not know exactly who will be attracted to your product, but you can still do a lot of research to see who you'd like to reach. This can be done by doing some market research, looking at what your competitors are doing, how they're setting up their marketing campaigns, what their websites are saying, and so on. This can shed some light on how you can do better while also informing you on how to prepare.
Once you begin selling your subscription box, your vertical marketing metrics will tell a bigger story of your buyers such as:
which platforms your customers are spending the most time on
which messages are generating the most traffic
how your products are coming across
where to offer alternative shopping experiences (such as Facebook, Instagram, etc.)
where your customers are located
what else they are interested in that you can offer as well
how they spend their time
Marketing metrics are the perfect place to research specifics about your customers. The next step is to offer a method for feedback after a purchase and after a return. Customers that love your product or are dissatisfied with it will provide feedback on their experience and typically the reason why they feel the way they do. Additionally, returns or refunds are a natural part of any business. Pinning down any recurring comments can reveal where your business can improve.
Developing stellar customer service is the best way to get ahead of your competition. Customer service from clear inventory communication, tracking information, feedback opportunities, and even offers for new and veteran customers can keep your revenue flowing.
Developing stellar customer service
At the end of the day, it's your customer service style that will matter to customers. Dominating your vertical market with a unique subscription box offer will get you into the door, but how happy your customers are will keep the lights on.
Expectations are changing and you need to ensure your business stays on top of what your shoppers are looking for.
Here are a few aspects about your business to inspect and consider how they can improve:
customer churn
shipping rates
payment security
delivery speed
order accuracy
ease of refund or returns
subscription box monthly rates
speed of picking, packing, and shipping orders
online inventory accuracy
clear tracking information communication
customer support opportunities
SFG is a full-service outsourced fulfillment provider that is here to help you with your subscription box fulfillment. We offer curated solutions that allow you to pick and choose what you need from our services to build the business your customers will love. Contact us for more information on how to get started, advice on subscription box-specific services, and how better to serve your customers.