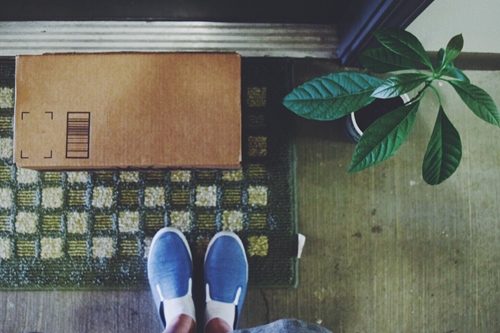 The state of the subscription box industry is constantly changing.
Those new developments and market shifts have been especially pronounced since 2020, when the world went digital. With more brick-and-mortar store doors closed, online businesses had the opportunity to thrive, compete, and gain usable knowledge related to customer preferences and interests. 
Subscription boxes gained a new level of attention as customers searched for more consistent, reliable deliveries of necessities and hobby items. In 2022, there are a few things you can't order online and have dropped off at your doorstep within a matter of days or weeks. 
With the subscription box industry on the rise, there are new trends business leaders need to understand in order to gain brand recognition. Here are a few eCommerce subscription box trends to be aware of and bring to your next brainstorming session.
Shopping with a purpose
2020 joined together many different groups and brought forth social causes that have changed people's buying habits and awareness. 
As a result, companies took a look at their own social and cultural messaging for ways to adjust and align with their beliefs and causes. 2020 revealed that customers were four to six times more likely to buy and promote a cause-driven company, according to a 2020 research study by Zeno of 8,000 customers across several different countries. 
Your subscription box business should be grounded in a cultural cause that aligns with why you provide your products and services. Not only will this make your business more attractive and help you stand out, but it will also help motivate your employees to work towards a cause they align with as well. 
Customer-centric sales cycles
Tapping into what the customer wants is more important than ever with the rise of subscription boxes. A customer's purchase will help drive business goals, but a happy customer will go a step further to advocate for the company to others.
Companies need to find methods to genuinely connect with their shoppers in more meaningful styles, ultimately helping customers complete their journey. Find ways to help the buyer reach their goals instead of the business pushing their goals onto the customer (a customer-centric sales cycle). 
If a customer wanted to create a new habit of mindfulness, for example, you want to take a customer-centric approach to help them facilitate a mindful lifestyle. Instead of pushing meditation pillows and incense ads or emails to that customer, the sales cycle should include digestible content on how to build a personal mindfulness practice, videos on breathing exercises, and actionable ways to be more mindful on a daily basis. 
A customer-centric approach assists the customer with their goal. It helps drive growth by creating a customer journey that aligns with the buyer's actual needs. Your subscription box business should include content that can help your customers learn. 
For example, a customer may want to expand their makeup collection. However, if they have no idea how to use these new cosmetics, they will be more likely to end their subscription because of an overflow of products. A customer-centric sales cycle will organize products by types and uses, offer video and written content about which products to use when, and provide suggested items for the customer to add to their box each month. Each box could include how-to videos or content for each item, or a voucher for a local restaurant for your customer to show off their new skills. Afterward, you can encourage your customers to take a picture of their work and tag your company on social media. 
This is a path to develop relationships that can create significant value for your customer.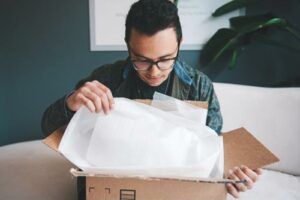 Global opportunities
In 2019, Royal Mail noticed a growing trend in the subscription box industry: a focus on more global sales. It found that  90% of UK subscription businesses get a portion of their profits from overseas customers. Similarly, Royal Mail noted that France, Ireland, Germany, and Spain all received more than a quarter of their subscription sales from overseas shoppers. Subscription box industry statistics like these can help you make more logical decisions when expanding your marketing goals. 
What does that mean for your business? Here are some pointers for making your company more marketable to overseas customers:
Understand your market:

Just like in the U.S., customers abroad prefer to research before making a purchase, but it's important to know how shoppers from a given country prefer to be communicated with.

Build strong search engine optimization (SEO):

SEO will help your business appear on a search results page when you integrate local keywords and phrases into your website. If you want to target a certain country more, it pays to dig into the keywords they are using that align with your business.

Appear local:

Some businesses have a completely separate website linked to their current one for customers from other countries to use. While you may not need to do this, it could help you feature certain keywords, languages, currencies, and products for customers in a certain region of the world.

Research international exchanges:

Knowing how easily a customer can complete a purchase on your website and the details of shipping to another country will be paramount to global sales. Customers want complete transparency throughout their purchase journey and a robust logistical infrastructure can help facilitate a happy customer review. 
Video shopping as a key marketing tool
The convenience of online shopping provides customers with an easy way to get what they want without having to go to a store to get it. However, the experience of working with a sales associate or seeing the item in person is lost online. 
Video shopping offers a solution.
Video shopping is a subset of influencer marketing that sells a product using video content to promote a product or service. Customers can subscribe to the box directly from the video.
Video shopping gives eCommerce subscription businesses the opportunity to showcase their products to a remote audience. The convenience of online shopping is furthered using this method because the customer can see a full view of a product and more easily make a decision about purchasing it. You can offer these videos through social media channels or on your website, via email, or on any other platform where you speak to customers directly. 
With 94% of marketers finding increased sales due to video marketing, according to Wyvowl's 2021 video research, video shopping is a no-brainer. The customer has a chance to understand the product before they buy, which aligns with the research stage and the decision stage of the customer journey. 
Video shopping can be especially helpful if you're trying to reach global markets for several reasons:
customers can see the item before they purchase it

processing a return or addressing concerns can be difficult

it shows rather than tells the value of a product or service

captioning can help explain the product in the viewer's home language

69% of visitors say they prefer to watch a video about a product rather than read about it according to Wyzowl
An unboxing video can help customers get a sense of what you offer, better understand the experience they can look forward to, and decide if your business is right for them.
A push for innovation
The eCommerce subscription box industry is going through rapid changes. From adjusting your business's purpose to tapping into a global market, your subscription box strategy should include more than excellent products. 
You may need to transform how you run your entire order management system (OMS). There are new ways to make purchases and customers are leaning into an omnichannel buying journey. Whether a purchase is made online, on the phone, or through video shopping, you need an OMS that can keep up. 
The benefits of a robust OMS include:
Warehouse-to-purchase inventory:

Inventory can be tricky to keep track of if managed manually. With an automated system, neither your customers nor your warehouse staff will have a question about which items are available.  

Shipping transparency:

Once an order is placed, customers can track the item from the moment it is accepted to the hour it is delivered to their house. This level of transparency will ease customers' minds, build trust in your business and develop excitement around delivery. 

Omnichannel integration:

Your business should have the ability to track where an item was purchased and easily communicate with your other management systems, such as inventory and shipping. This creates a seamless integration among all of your systems to avoid bottlenecks.

Scalability:

As your business grows, you want a management system that can handle large orders and business insights to help you excel. Your system should capture information about your shopper's habits, where they made their purchases, and help you develop an in-depth understanding of who your best customers are.

Customer support:

When a customer needs help, your system should support chat with them through AI capabilities to solve their issues — from anywhere in the world. No customer should go unheard and your OMS should be a solution provider.
SFG is a full-service fulfillment provider that can help businesses thrive with solutions like our  FlexOMS™. For more information and to learn how to get started, contact us today.