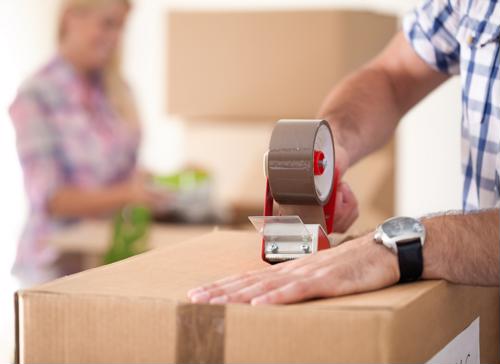 Stepping into the subscription box industry can be an exciting time for your business. For many, subscription boxes are the best way to shop. You have the opportunity to speak to customers directly and give them something they're really looking for. And who doesn't love getting mail?
From a business perspective, a monthly box offers a steady flow of income. It also grants the flexibility you may be searching for in a business model that allows you to explore a specific niche.
This article will explore how to start a subscription service, 12 boxes to draw inspiration from and how you can set your business up for success.
Starting a subscription service
Diving into a subscription service brings with it a wealth of options and avenues to explore. Like any new business, however, you need to identify what makes your company different. You can probably find a fun subscription box service in just about every vertical, but what you can't find is the unique angle you plan on serving the public.
A monthly box thrives because customers subscribe to something you offer that they want, and that no one else has. What you need to do is tap into what made you believe in opening a subscription box service in the first place and then get specific. Being as detailed as possible is key to the success of your monthly subscription service.
Step 1: Find your niche. A niche, or vertical, is a market-specific term for products or services you want to offer. A vertical could be as general as "outdoor adventure" and as specific as "outdoor top-rope rock climbing." The more specific you make your box, the easier it will be to curate for this group of people.
Big Commerce says, in their article called What is a vertical market? Online selling and business niches, that "Specialization often means reduced competition, resulting in the market being able to support a higher price for the particular product or service."
By being specific, you can maximize retention and develop incredible customer experiences.
What some may consider a downside to dominating a vertical, you can see as a chance to target a specific customer base. While there is potential for expanding down the line, at the start you want to excel in one category of your niche product.
Targeting a wide variety of people could seem like a great idea at first, but you'll end up spending more on marketing and sales tactics to attract them than you would if you were trying to reach a more specific group.
Knowing your niche means knowing your customers as well.
Step 2: Identify your competitors. Maybe you don't want to focus on the competition when you're just getting started, but looking into who they are can grant incredible insight. This research will show you several things about your business' niche:
What kind of keywords are trending?
What type of customers are attracted to their products?
How many other products are out there like yours?
What are their prices?
What are they offering?
And more importantly, how can you differentiate your business from theirs? These insights can help you develop your brand into what may be missing in your niche.
Step 3: Know who your customers are. Tapping back into the climbing example, you may be an expert climber and that's why you decided to start the business. But, your customers may be subscribing to your box because they are new to the sport or want to explore new options for enjoying the outdoors.
Knowing what type of customers your business is attracting can help you focus the items in your box and the progression of each month more acutely. Build a profile of this person to know who they are. This is someone who you would describe as your best customer, the person who will rant and rave about your service to their friends and family and is completely satisfied with what you offer.
The profile you build could include details like:
age
profession
where they are in their career
married, single, dating, widowed
geographical location
how much they make
what they do for fitness
their hopes for the future
their level of confidence
other hobbies they may be interested in
You may come to realize that your business attracts several types of customers. As you begin your journey in this market, however, you'll want to focus on one type of customer and make sure you understand exactly what they want before expanding to include other shoppers in your offer.
Once you define your business in your niche market, your customers can turn to you for the latest in their vertical and depend on your business for consistently incredible service.
12 of the best monthly subscription boxes of 2021
To help inspire you to get started, here are some of the top subscription boxes that came out of 2021:
Food subscription box
New York Magazine highlighted Willo for their 2022 subscription list because this emerging business creates a sustainable, AI-powered vertical farm. Customers own a share of the farm when they subscribe.
HelloFresh is a household name brand that helps people get into the kitchen and start cooking — sometimes for the first time. Not only do they deliver all of the ingredients you need to make the meal, and can cater to any diet, but the subscription is affordable enough for anyone to join.
Beverages
From coffee to wine lovers, there's a monthly or annual subscription box for everyone. They're the perfect gift for your loved one or yourself.
The tried and true wine subscription box that is always at the top of everyone's monthly list is Winc. It offers a profile of your taste when you first sign up, pairing suggestions for the wines you choose, and is approachable for both experienced wine lovers and newbies. Based on previous boxes, you can refine your wine palate profile as well.
BusinessInsider tapped Trade as the top coffee subscription box last year. Trade allows subscribers to try new coffee from around the country every month. They also include a profile quiz to get a feel for the customer's palate and how they prefer to drink their coffee. Then, they'll include beans that relate to their palate and even provide the roaster's roasting schedule.
Clothing
Not everyone has the time or desire to shop for themselves. Clothing subscription boxes aim to help shoppers of all types find the items that they'll love without ever having to leave their front door.
The New York Post highlighted Petite Ave as their top clothing brand. The business aims to help women 5-foot-5 and under find fashionable clothes that fit them. They ask you to provide your measurements and they will send you clothes each month. You can try on what they send and you only pay for the items you keep.
Menlo Club is a men's clothing subscription that speaks to the stylistic man in your life. It offers stylish clothing backed by NBA stars and is run by a senior-style reporter. Subscribers get high-quality clothing with a ton of variety. Like Petite Ave, they pay for what they like and get free exchanges and discounts on new items.
Plants
2020 saw an uptick in America's obsession with house plants. Some are even saying that plants are the new pets for many Millenials. Plant subscriptions can help those who are new to the art of plant care get started.
Horti is named by both The Strategist and BusinessInsider as the plant enthusiast's go-to box. It does cater to beginner plant lovers, though, and they will start you off with hardy, low-maintenance plants and then build up your confidence in plant care to be the next plant connoisseur as you get the hang of it. Each plant even comes with a unique pot, tools, or accessories.
For the one in your group of friends with the black thumb who still really wants to have plants in their life, Succulent Studios is here to help. The subscription is only $10 and they send two eight-week-old succulents from a farm in California. The box comes complete with care instructions.
Flowers
Getting flowers sent to your door sounds like something out of a movie. For the shoppers out there who are looking for more color in their world, there are fresh flower subscriptions that can help brighten their day.
Fresh Sends offers a rotating shipment of flowers for subscribers who love seasonal flowers. The arrangements are unique and personally crafted. The box even comes with a sticker and a card so you can share the love with someone you know.
For those who want a more formal gift-giving experience, UrbanStems offers classy arrangements complete with a glass vase. You have three options to choose from that offer tiered levels of flower uniqueness and complexity of the arrangement.
Family Fun
If you know new parents and you're looking for a great gift, a monthly subscription box could be the best answer. They're easy, change every shipment and offer incredible experiences for both parents and children.
For older kids, KiwiCo is a fun option for families to play together as the child develops more motor skills. With each milestone, KiwiCo offers a new box option so families can grow together from infants to teenage years. Similarly, Love Avery offers similar options for infants and toddlers.
What sets these brands apart
Getting to be part of this list involves offering something more beyond your base product or service. No matter if you have a counter-culture idea or a universal one, to stand out in a crowd of subscription boxes, your business needs to speak to its customers directly in its own unique way.
Here are a few ways these brands stood out:
personalized subscription box contents
discounts and free trials for signing up
messaging that resonates with their customers
easy returns
gift card options
a straightforward way to pause or cancel their subscription
reasonable pricing based on the desired shopper
a unique twist on the same offer (such as Willo and HelloFresh)
What everyone has in common though, is an order management system that directly answers the needs of their customers. Things like easy subscriptions, transparent shipping information, and optimized customer care can go a long way for a subscription-based service.
It's impossible to get off the ground as a business without thinking about the full customer experience from shopping to delivery. That's why SFG's ecommerce fulfillment solutions can be your all-in-one subscription service management platform. From customer feedback to inventory management, with everything on one platform, you can focus more on the business and less on the minute details.
Partner with SFG for the solution to your subscription box management. Contact us today to get started.