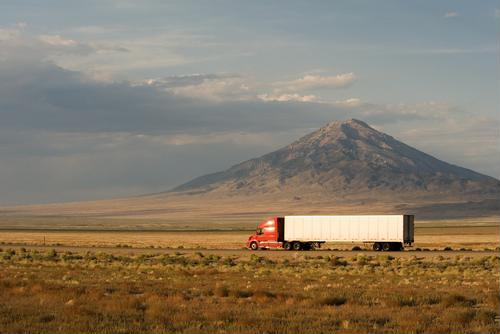 Shopper loyalty comes from more than just providing a great product or service. A customer doesn't only buy your product in a silo, they shop through many different brands, compare prices, look at reviews, talk to salespeople, and so on before making a purchase. Perfecting every part of your business on your own can quickly become overwhelming and expensive. Let's take a look at why a full-service business operations solution could better serve your customers.
The details matter
Outsourcing your logistics can help you save time and money along the supply chain. By employing a professional team in the field, you can cut down on operational costs, streamline your warehousing, and deliver exceptional customer service that exceeds expectations.
Lower costs, faster, better service, and expert insight can help lead your business toward more flexibility to scale and shift whenever necessary. When you're not working on every detail of the business, you can instead focus on strategy for moving your business forward.
A third-party logistics company (3PL), or a business that handles subcontracted logistics and merchandise transportation, could seem like the perfect solution for your shipping needs, but what about the rest of your business? While an outsourced logistics team does help relieve some of the stress of managing your supply chain, there are other details you need to focus on as well.
Optimizing customer experience
Organizations have a lot to lose when it comes to poor customer experience. In Emplifi's 2022 report, they found that 86% of consumers will leave a brand they were once loyal to after only two bad experiences, and one in five will leave after just a single negative interaction.
That means companies need to ensure that every interaction a customer has with their brand is a positive one. From the first time they land on your page, to the moment they receive their order, each touch point must be aligned with your customer's expectations.
Customer experience optimization includes using data to improve every touch point with your shoppers. Anticipating customer needs is key to improving satisfaction and decreasing churn rate.
And a full-service business solutions partner can take your customer experience to the next level.
The value a full-service business partner can bring
Many businesses claim to take care of fulfillment matters, but it's important to understand what you need in a solution before jumping into one.
A 3PL offers some overlap with full-service companies, like pick, pack, and shipping services, warehousing, and distribution; these are only basic functions of your supply chain. However, the difference between a 3PL and a full-service solution is integration. You want to find a provider that offers the services you need, tosses the ones you don't need, and can scale alongside you.
Other characteristics of a full-service provider you should consider are:
Cost-effective and work with your budget expectations.
Flexible so you can pick and choose the services you want and only pay for what you need.
Streamlined so every step of the process is organized, planned out, and able to shift as the shopping seasons change.
Automated for seamless integration across the supply chain from the inventory available on your website to transparent shipping and returns.
What's more, a full-service solution often comes with national or global warehousing, dedicated staff, customer support, and a long list of marketing resources at your disposal. An integrated system allows you to personalize your marketing and customer service efforts. Whether you're an ecommerce business, brick, and mortar, or a mix of both, you'll need a partner that can help you streamline your operations.
A transparent, customer-focused full-service shipment partner can help a business better serve its buyers while supporting retention, trust, and customer loyalty.
SFG: Your full-service partner
In a June 2021 article, IBM highlighted the importance of inventory visibility management. In it, writer Offering Manager, IBM Sterling, Chloe Change says "businesses must deliver confidence, choice, and clarity throughout the order journey." When you partner your services with SFG, you can deliver your products with confidence knowing you have an agile team to support you.
We offer flexible services that allow you to pick and choose the products you want that will best serve your customers. An integrated system can benefit the customers' experience as well as help streamline your operations from omnichannel shopping options, payment flexibility, subscriptions and more.
If you're ready to break out of juggling multiple service providers and instead, choose one business that fits all of your needs, then reach out to an SFG representative today.