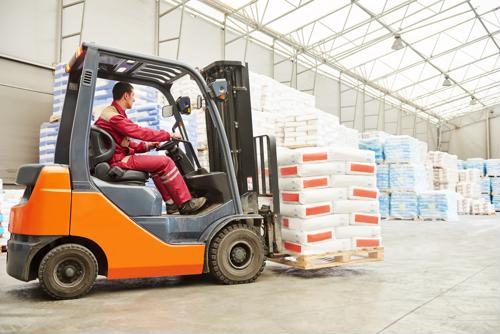 Online shopping, even the subscription service structure, has changed dramatically in the last three years. While this may come as no surprise, this also means that how you approach your subscription box service needs to uplevel to scale alongside (or ahead of) the market.
According to IMARC, the subscription box market has reached $22.7 billion with an expected growth of 18.3% by 2027.
Can outsourcing your fulfillment operations help you scale? Let's find out the challenges your subscription business may be facing and how to solve them.
What is involved in a subscription box service?
From a customer's perspective, finding the perfect subscription box that has the right level of useful items, reliable service, and customer satisfaction is a dream come true. These handy boxes garner a lot more than just the products included in the box, but a host of benefits like a to-do item off their shopping list, an introduction to new brands, and more.
From a business perspective, however, there's a lot that goes into offering a subscription box service before reaching the customer's doorstep.
First, there is the ideation stage where you map out not only your interests, but what vertical niche you want to tackle. You'll ask yourself: What part of the market is underserved? How can you be a leader in this niche?
Then comes logistics operations management:
gathering partners
developing a valuable product
measuring inventory levels
budgeting for carrier costs
Throughout this process, you'll consider where your products will live and how much of each item you will order.
You should also think about packaging your items — what types of boxes you'll need, the artwork on the boxes, and what's the best way to present your products once customers open the package.
Finally, you'll need to create your online presence, ecommerce fulfillment plan, and customer service systems. This is the part of the process where you'll decide on the customer-facing systems necessary to create an excellent experience. Consider your shopper's journey and how they prefer to interact with the brands they buy into.
It's important to have a plan for scaling your business so you can focus less on the logistics side, and more on your core competencies.
Challenges of handling fulfillment on your own
A lot of your product development will involve local solutions like taking trips to your local carrier facility, housing your products in your home, and packaging them yourself. As you scale up, you'll come to find that your office space or even your garage is no longer sufficient to handle your orders.
The logistics of hosting products can quickly get to be overwhelming to the point where customers aren't getting their orders in on time, feedback is going unanswered, quality declines, and suddenly your subscription business is struggling to keep up with demand.
On top of just the logistics, you'll need to begin keeping track of which items are getting the most attention. With this tracking, you'll learn how to balance which existing inventory you should order more of and product development, or what types of new items you should offer next. Order management systems and customer relationship management platforms will be your best friends… but balancing this technology with running your business can be an entire feat on its own.
As logistics grow, your ability to put energy into attracting and retaining customers will likely falter to some degree as well. Outsourcing parts of your business could be the solution your company needs to continue to thrive and grow. But, how do you choose the right fulfillment partner with the organization you've built from the ground up?
The benefits you'll find in outsourcing subscription fulfillment
You've put a lot of time and energy into developing and curating your subscription box business, and trusting a third-party fulfillment provider could be daunting. Here are eight reasons why outsourcing your fulfillment process is the best option for a scaling company.
1. Focus on selling
The fun part of starting your own business is listening to customers and curating their experiences with your business. Order fulfillment involves hours of printing labels and driving over to the post office that can instead be focused to ensure the business is thriving.
Your resources for fulfillment as you scale quickly diminish as orders come in from multiple sales channels like social media, mobile orders, sales events, and more. With an outsourced solution, you can put your focus back on strategy.
2. Make more space
Imagining your garage or basement filling up with items and your DIY supply chain is not only inconvenient, but unsustainable. Disorganization and misplacing or losing track of items are all too easy.
Outsourcing your inventory to a fulfillment center removes the headache of both housing the items you need, and keeping track of your inventory, and can instead work with you to help your business thrive.
3. Scale your business
The key to scaling your business is flexibility. With a fulfillment center and service, you can take up as much or as little space as you need based on demand. A fulfillment center's inventory management system can also help you determine what merchandise you should purchase and at what time.
4. Reduce shipping costs
DIY-ing is cost-effective at first because you're just getting started. However, outsourcing fulfillment management saves you money over time. With high-volume shipping, carriers often offer competitive rates to centers they can gather packages from all at once. Fulfillment centers are typically equipped with shipping software that can easily find the best rates from multiple vendors as well.
5. Improve customer service
Faster and cheaper shipping, inventory transparency, and a nationwide reach are all incredible for customer satisfaction. At the same time, you have the space and energy to attend to the customer experience. You can curate your marketing to their needs, personalize their shopping experience, and directly answer questions or feedback.
6. Streamline returns
Returns are a part of every business — especially depending on the industry you work within. While returns may seem like something to fear, it offers incredible insight into what's working and not within your business. As you develop a better understanding of what your customers need to remain part of your company, you'll reduce churn levels and gather even more data for analytics purposes.
What's more, you may come to develop a sustainable returns process where items and boxes can be repurposed, therefore reducing waste.
7. Organize your back of house
An integrated fulfillment provider can help you organize the many parts of your logistics strategy. As orders come in through your ecommerce store, your fulfillment staff can handle the pick, pack, and shipping. In doing so, the system can process the customer's payment, send over tracking information, and inform online customers which items are getting low or sold out — without the manual work on your part. This greatly reduces service errors and helps to meet customer expectations consistently.
Subscribers expect their items to come in on time and with accuracy each and every time. If for some reason these expectations are not met, you'll experience more churn and your reputation will suffer. Fulfillment service centers can handle these processes.
8. Lower your overhead costs
As your subscription service continues to grow, you may choose to employ a warehouse space to store your items. Even though your merchandise is no longer a growing cluster in your home, the warehouse costs can increase your expenses immensely as you're still in charge of storing, maintaining, picking, packing, and shipping every order. The man hours and the cost of maintaining the warehouse such as rent, temperature, and so on could put your business in danger.
Fulfillment services allow you to scale your inventory and staffing as needed without directly managing the space yourself. Lower costs overall mean you can put this money somewhere else in the business that can better serve the needs of your customers.
SFG is your subscription box fulfillment partner
Your customers are your business. When you have the time, space, and cash flow to better serve them, you can more quickly and effectively create long-lasting relationships with your customers. Happy customers should be the entire goal of creating the business in the first place and outsourcing your fulfillment operations can help get you there.
Contact an SFG fulfillment expert today to get started or to learn more.