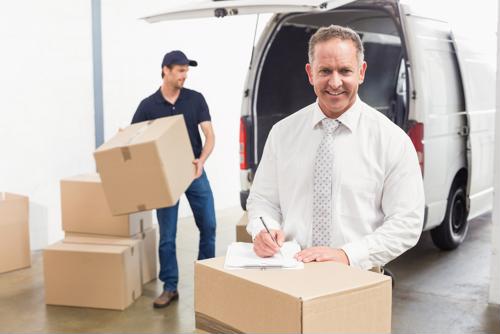 The subscription box industry is growing and it's an exciting time for companies that use this business model.
You have the opportunity to tap into a niche market with an existing customer base. Whether you offer monthly hair dye or workout gear, your business must keep up with the trends of your industry. There is a lot of competition in this market, so staying tapped into its shifts will be essential to remain relevant and top of mind. 
Here are 11 trends to be aware of heading into 2022.
1. Product interest trending towards food and beverage boxes
A 2021 study of 2,000 participants conducted by Attest found that 51.3% expressed interest in subscription boxes involving food and beverage. This comes as no surprise, with the continued success subscription titans of Blue Apron, HelloFresh, and Winc Wine. 
However, there are other categories that are close in popularity to food and beverage:
Personal care, health, and fitness: 44.4%

Clothing and shoes: 39.4%

Pet products: 37.3%

Toiletries or cosmetics: 36.1%

Hobbies (crafts, reading, sports, etc.): 35.5%
Coming out of 2020, when many gyms and other fitness centers closed, Americans have shifted their focus from simply working out to wellness and yoga programs that uphold mindfulness practices online, according to Bloomberg. To this end, it's also unsurprising that number two on Attest's survey list is wellness subscription boxes. There was a shortage of fitness equipment online because of the shopping surge at the start of 2020. Therefore, it would be easy to equate the two trends together that a subscription box for workout gear would go hand in hand.
2. Increased product value
If the price of a product and the quality or enjoyment the customer gets from it are, in the buyer's eye, the same, then the product offers good value. The value you bring to the customer could also be your availability in customer service, how quickly your item is shipped out, or how readily a customer is to promote the product.
Attest found that product value (68%) trumped all factors when considering what would push survey respondents to purchase a subscription box. The other two popular considerations were the ability to choose what would arrive in the box (54.3%) and to pause or cancel the subscription with ease (53.2%). 
3. Unpredictability
In the 2019 Forbes article by investment contributor Greg Petro, unpredictability was a major driver for subscription box excitement. Box curation gives the subscriber the sense of shopping in person but without the hassle of going to a store. Some curation options include a general mood or style of the box like skin tone for a makeup subscription. Other boxes may offer the chance to choose an item by name like a cleaning supply brand. 
There are three types of box programs:
Replenishment (for stocking up on basic needs at regular intervals)

Access (for obtaining exclusive members-only rates and perks)

Curation (for the enjoyment of receiving personalized offerings)
4. Flexibility 
Flexibility is another important factor when creating or tweaking a subscription box business because it generates more customer satisfaction throughout the buying process. A subscription should be flexible in terms of a person's budget, calendar, or other factors like having too many boxes at once. Like shopping, a customer should have some control over how many or few items they get from a subscription, as situations can change quickly.
Canceling or pausing a subscription can sometimes be an elusive process for customers. Can they do it online? Through a mobile device? Or do they have to call? Making this workflow clear and easy to find on your website will help customers feel more comfortable subscribing to your business. 
5. Bundled subscriptions
Being able to both curate and add multiple needs into one subscription is another 2022 box trend. As businesses develop more ways to increase convenience, the ability to bundle multiple needs into one box is definitely valuable. Powerhouses like Amazon and Apple offer bundled packages with their subscription services.
While subscription boxes tend to be a niche product, it may be worth exploring ways in which your business could partner with another company to offer a wider range of products and services. Notice how your customers are shopping or take a survey of what else they may be interested in, in conjunction with what you already offer. 
6. Boomers are willing to pay the most for a box
While taking into account what your customers are shopping for, it's important to set a reasonable price point for your products to attract your target market. The baby boomer generation is willing to pay more for a quality subscription box, while members of Gen Z are more likely to want to spend less than $10. The value your boxes offer is especially important when it comes to capturing all relevant segments of your market.
7. Conscious consumerism continues to rise
2020 saw a number of sociopolitical events that have influenced how people shop. When the U.S. went into lockdown, Forbes writer Rohit Arora found that small companies took a big hit, while businesses owned by people of color will continue to struggle more than others in an uneasy economy. At the same time, fast fashion is quickly declining to support more ethical clothing production. 
Shoppers want to see a company's purpose reflect the causes they care about as individuals. Conscious consumerism will likely drive more business choices in the future as Gen Z-ers continue to make more purchasing decisions, according to a September 2021 article by Attest. Conscious consumerism can reflect on factors ranging from profit donations to sustainable packaging. 
8. Social media marketing
The average person spent three hours a day on social media in 2020, according to a study by Whatagraph. This is an increase of 38 minutes a day as compared to 2019. This same study found that people ages 18-24 spent the most time on social media. While the world is still growing to become more sustainable, consumers are also working towards staying connected online. Advertising over social media will continue to grow in need as younger generations start to earn more money. 
Social media platforms like Facebook and Instagram are making shopping easier than ever. Omnichannel shopping allows for customers to shop online, through a mobile device, over social media, and elsewhere. You should have a management system that can help smooth this process in order to keep up with this buying trend. 
9. Preparing for life outside the home
As America's doors creak open, 2020 subscription box trends, like reading material, may begin to fall behind new outdoor opportunity boxes. Subscription boxes that offer helpful outdoor content for activities like picnics, outside parties, and dates will likely begin to trend upwards, according to Cratejoy. 
Not only did restaurants and airline doors close, but office doors shut down as well. Cratejoy points out the need to create work-life balance when heading back into the office workspace — and away from the tempting proximity to a midday nap. So, adding back-to-office items like picture frames, productivity toys and office supplies could be a great addition to your subscription contents if it's relevant.
Not only are front doors opening, but international borders are as well. A travel box could be another great idea to expand on as your company moves into 2022. It could be focused on locally popular foods and beverages to give customers a sense of what to expect after they pack their bags. Couple this with a travel book subscription and you can bundle two helpful offerings in one. 
10. Loyalty programs
Losing a customer not only hurts margins but can be expensive, too. A 2021 Forbes article by Chris Christoff, co-founder of MonsterInsights, said that, often, more money is spent on earning back a customer's business than nurturing an existing customer. Retaining business, and minimizing churn, can help you earn more because loyal shoppers are likely to spend a greater amount than newer buyers. As the world continues to embrace online transactions, eCommerce retailers need to find a way to reward loyal customers as they would if they were shopping in stores. 
11. A robust OMS
An order management system (OMS) will continue to be a must for subscription box companies looking to grow their business. It should offer omnichannel capabilities that link all of your points of sale and handle customer returns, reviews, and concerns. A robust OMS can help nurture customers' needs with automated emails and transparency throughout the buying process. 
From order management and customer service to eCommerce fulfillment and business intelligence, SFG is an all-in-one solutions provider. Check out our fulfillment program, FlexOMS™ for a complete order fulfillment solution you can tailor for your enterprise. Contact us today to get started.