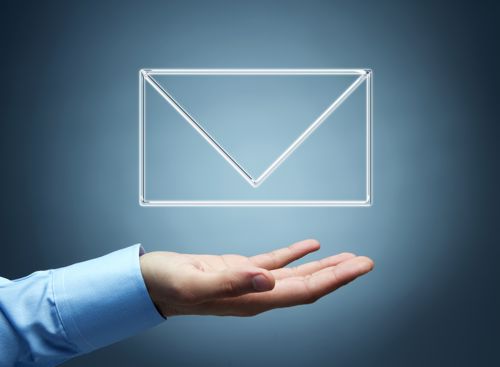 Couldn't believe the cost of shipping after putting in your most recent order? You're not alone.
The COVID-19 pandemic has affected supply chains globally in 2020 and 2021, and the price to ship is a reflection of that. The United Nations Conference on Trade and Development (UNCTAD) estimates that shipping container freight rates could continue to surge through 2023, increasing import prices by 11% and consumer expenses by 1.5%.
In response to the growing order fulfillment prices, this article will explore how to get ahead of costs with creative solutions by presenting:
the best ways to examine your current shipping practices
considerations around what could change
the cheapest ways to ship
Assessing your current shipping method
For any business, it's important to set aside time to assess your expenses. Regularly complete this task to keep track of where your money is going and notice trends around shipping, such as when orders usually come in or where most orders are coming from. Evaluating your expenses can help you plan your yearly cash flow and adjust based on the data you've collected.
For example, perhaps your biggest sales spike coincides with a certain holiday or time of year. In that case, you'd order more items than usual and perhaps increase your prices a bit to maximize profitability.
When it comes to a consistent uptick in shipping costs, there isn't a lot you can do to keep prices down. But there are a few questions you can ask yourself to help budget more efficiently:
What are your shipping trends now?
Where are most of your subscriptions located?
How often do you ship?
How much do your boxes typically weigh?
Which carrier do you use?
Do you ship internationally?
How are you keeping track of your items and delivery?
Where do you get your items from?
Do you know how much the box weighs before you get to the post office?
What are your business goals?
Look over these questions thoroughly. Are there any you're not sure about? Running a business can have its natural ups and downs but staying on top of your finances and finding creative solutions can help you stay afloat no matter the economic fluctuations.
A business finance plan
Setting up a business financing plan can give you a visual breakdown of your cash flow. Navigating spending in the dark is a sure way to end up in the negative. The first step to making such a plan is to create a budget.
Start by adding up your monthly income. Consider how many subscribers you have now, and the yearly churn rate. Do you have any sponsors or advertisements you gather income from as well? Include all incoming items to get the full scope of money coming in.
Next is estimating your expenses. The list above should give you a good idea of where you spend the money you make in order to provide your customers with quality subscription box service. You may also consider smaller expenses you're responsible for every month like tape, packing tissue, maybe even the gas you use to get to and from the post office. To make cost estimates a bit easier, consider separating your expenses by predictable payments and fluctuating costs. A predictable payment would be the cost to run your website, where fluctuating costs are shipping costs or items you include in your box.
Finally, total up the difference between incoming and outgoing cash flow and compare that with your financial goals. Did you come out where you wanted? A little behind? Continue to track these expenses and read some of our tips below to reach your target profit margin.
8 of the cheapest ways to ship subscription boxes
After getting a firm grasp of how much capital you have to spend on shipping to stay within your budget, you can put together a strategy. Here are eight ways you can save money on shipping.
1. Track your shipping trends
Either by a spreadsheet or through an order management system (OMS), tracking shipping prices, when you typically ship items, and busy times for purchases can help you understand when expenses will likely increase. Do you usually ship from FedEx, but around certain times of the year when United States Postal Service (USPS) Priority Mail has a shipping coupon? Tracking can keep you within budget.
2. Take a proactive approach to carrier management
Negotiations are never off the table when it comes to managing a business. Create relationships with carriers and discuss competitive rates they can offer you. If you utilize a full-service outsourced fulfillment provider like SFG, they may already have lower negotiated pricing that you can take advantage of.
3. Bundle boxes going to similar locations
Minimizing transit time and cost can help you get the most out of each shipment. Your nationwide distribution network will benefit if you ship subscription boxes to the same area at the same time.  International shipping will vary but it's possible to negotiate a cost-effective subscription service with bulk shipping. Again, a full-service outsourced fulfillment provider can help with this.
4. Minimize returns
Returns are a natural part of having a subscription-based distribution strategy, but they can quickly become a costly issue if you need to send the package back to the recipient, paying for shipping twice for one item. The best way to minimize returns is to ensure the items in your box are securely packaged with ample padding. Secondly, confirm that you are sending the right items to the right shopper. There is nothing worse for your reputation in the age of personalization and high shipping costs than mixing up orders.
5. Balance the cost and spend for boxes
Customer expectations for shipping revolve around two things: fast and free. You may want to keep up with this trend, but that could cost you more than you're making from the sale. Your average order value (AOV) should be your north star for shipping rates and time expectations.
Flat-rate ground service could be your best bet. For instance, 96% of the nation's customers can easily be reached between one and five days with FedEx ground shipping services.
6. Invest in a label maker, postage, and scale
Skip the lines and calculate your postage ahead of time with at-home postage, a scale, and a label maker for your subscription service. If time is money then you can make your year's worth with personal hardware. Once you weigh your boxes, you can easily print out postage and simply drop off the package at the shipping office. This way, you can accurately track how much you're spending and never feel surprised at the checkout counter when they tell you how much shipping will be.
7. Reduce the weight of your packaging
Shipping rates are based on either the weight or dimensional weight (DIM) of your boxes depending on which is greater. The DIM weight is based on the package density, not necessarily the actual weight of the box. Therefore, you should make sure you are matching the items inside with the size of your box as well as finding more lightweight items for your packages to optimize shipping rates.
8. Consider outsourcing your operations
If your fulfillment operations are already at capacity or package management is simply not your strong suit, outsourcing to a fulfillment center could be your best choice. Such companies employ trained professionals who utilize streamlined order operations systems and processes and long-established vendor relationships.
Why an order management system can help
Instead of tracking each item on a spreadsheet, an OMS can help you understand shipping data, such as if your packages have been heavier than usual, rates have increased, or there have been more returns than normal. SFG's all-in-one solution can also provide:
Address standardization
Shipping and sales tax calculations
Invoicing automation
SFG has the shipping solutions you need to deliver your subscription boxes to your customers quickly and economically. For more information, contact us directly and an SFG expert will be ready to help you streamline your order processes, from click to ship!