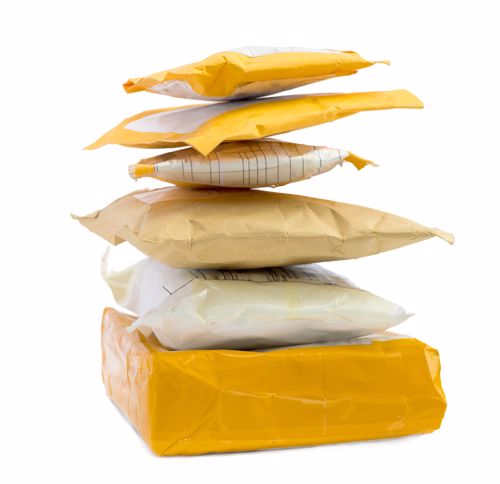 When you look at the trends of the last three years, it's hard to miss the shifts that are happening all around the world. Consumers have accepted online shopping now more than ever and businesses have taken notice. As the order management landscape changes, it's vital for you to keep track and adjust your business practices as needed. Scaling your business to meet customer needs can not only keep your company relevant, but build a loyal customer base as well.
Three trends for order management systems in 2022
20 years ago, publicists and celebrities were the gatekeepers of the latest trends, influencing businesses in a variety of ways. So much has changed since the launch of social media, as enterprises can develop close relationships directly with their customers, better understand what those consumers want and need, and start delivering a product as soon as an order is placed. The key to understanding what your customers want is paying attention to emerging trends and developing a strategy to deliver relevant and attractive products.
Here are a few trends for online shopping and order management you need to be aware of:
1. Brick and mortar stores are still critical
While online shopping will continue to grow in 2022, exceeding $1 trillion according to eMarketer, non-ecommerce sales will still account for more than 84% of total purchases made and is projected through 2025. It's likely that stores will start adopting more technology as COVID-19 continues to have an influence over how people interact with each other. This means QR codes and smartphones will be a major part of the in-person shopping experience in the coming years.
Having an omnichannel OMS will help streamline inventory and ensure transparency when it comes to product availability for your customers, whether they shop in person, on a computer or through a mobile device. When your shoppers are browsing across channels, you want to ensure that they know exactly what is available before they make a purchasing decision.
2. Internet of Things technology for inventory management
Offering an omnichannel shopping experience has been the norm for retailers and businesses for a while now. Advancing this technology to include Internet of Things (IoT) will be the next step to exceeding customer expectations. Adding AI and IoT technology can help personalize shoppers' experiences as well as enhance your inventory management systems. Biz Tech's end-of-year predictions blog highlights this fact to say that IoT can further push inventory management along to optimize tracking with advanced AI and machine learning.
Adopting a powerful and robust system will be your key to advanced inventory management and greater customer satisfaction.
3. Data privacy is getting more strict
Among the many changes of 2020 and 2021, data security has become top of mind for every business that conducts sales online (which is just about every company today, to some degree). After the world went remote in 2020, hackers made it their priority to tap into vulnerable systems and prey on unsuspecting employees. As a result, companies have advanced their online security, yet online shoppers have grown wearier of where their information is being shared. This goes for order management as well.
BizTech notes in their blog that customers' sensitivity to data sharing has permeated into 2022. In mid-2021, Apple changed its policies to prompt users with an iOS 14.5 update and later to accept or deny a company's data collection as they browse a website to address protecting customers' data sharing sensitivity. Marketing strategies need to shift and change to accommodate the growing number of consumers who no longer put as much trust in businesses to safely use and store their sensitive information.
Building up your security for online shoppers and verifying that enhanced protective measures are in place will help build trust between you and your customers.
Choosing what is best for your business
Taking note of what your customers want and what your competitors are changing about their businesses are the perfect first steps to keeping up with emerging trends. However, it's also important to do what is best for your company, as well. Finding a solution that works with your budget and your goals as a business can save you time and money as compared to testing responses to new trends that ultimately don't work. While it's important to try new things to attract new customers, this process of trial and error could cost you.
The best way to get ahead of trends and satisfy your customers is by having the best OMS you can, optimizing your inventory management to be as efficient as possible and providing what your shoppers are asking for. You can ask customers directly for feedback as well as track how they navigate your website and note any bottleneck along the way.
The future of OMS is entirely technology-based as we look to implement the efficiencies our customers need. SFG offers an all-in-one solution that can help you get ahead of any emerging trends, and scale as needed. Tools like our FlexOMS™ can help you manage most aspects of your OMS on one dashboard. Contact SFG today to learn more.