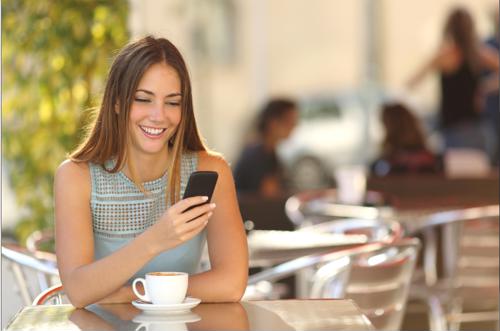 The bar continues to rise for direct-to-customer (D2C) brands, and omnichannel retail fulfillment is the term most businesses are focusing on.
A McKinsey report found that 66% of respondents agree omnichannel and digital shopping is the biggest trend in the industry right now. What that looks like for most businesses is finding a partner who can handle orders from multiple platforms and support their enterprise and its various channels.
This article will explore how to build your business using omnichannel fulfillment and what that could look like for your future successes.
Omnichannel customer shopping
Order fulfillment is the process of picking, packing, and shipping an order for a customer. Before online shopping was possible, that meant stocking your store with the items customers want or waiting for a call from a consumer to deliver an item to their door. Now, customers can not only order an item directly from a business' website, but also shop on their social media page, in their store, and via the customer's mobile devices.
Omnichannel shopping opens any door your customer prefers to shop by and connects these channels to one central point — unified commerce.
Faster order turnaround time
The challenge retailers are facing now, however, is how to deliver on these customer demands quickly and accurately. Accelerated delivery involves speedy order fulfillment via any channel. McKinsey notes that more than 90% of consumers expect their orders to be delivered within two to three business days, and will pay more for this shipping time.
Amazon is known as the catalyst for these delivery expectations and continues to push the standard of shopping to new levels. Brands must race against what is known as the Amazon effect and uncover how to meet needs as delivery time continues to compress. That same McKinsey survey found that 42% of supply-chain officers believe that one-day delivery will soon become the standard within the next two years.
What all of this means is that fulfillment operations need laser-focused attention across the supply chain because now more than ever before, every second counts.
Ideal order processing
Omnichannel fulfillment refers to connecting your order management system to whatever platform a customer may place an order on.
Once the order is placed, the fulfillment center will pick, pack and ship the order, which parcel carriers will pick up and deliver to the customer. The shipping company that picks up the package will determine when the cut-off time is to place the order if the customer wants it on the same day or within 24 hours.
The best way to optimize order fulfillment and delivery logistics are by considering implementing fulfillment centers. Your fulfillment strategy will inform the reality of how quickly you can deliver products to customers. To be truly competitive now and in the future of retail, speedy shipment should remain your focus. Outsourcing your fulfillment could be the most cost-effective way to reach your customers' demands and focus on what's next for your business.
Benefits of integrating your inventory across channels
Online commerce is on the rise but that doesn't mean that in-store shopping is obsolete. Integrating your inventory across channels can help meet consumers where they are. For example, they may want to speak with a representative or try an item in person, yet wish to make the purchase on their mobile device after they've considered it for a while.
In McKinsey's "Omnichannel shopping in 2030" article, leaders like Senior Partner Eric Hazan describe the future of retail as "phygital," or as neither physical nor digital shopping experience but a mix of both — fully integrated and simultaneous.
As retailers integrate the digital with the physical reality of shopping, personalization will be key to success. That means whether a customer has shopped online, switched to mobile, or walked through a physical store, each interaction should be linked to the other.
Some outcomes of integrating your omnichannel fulfillment strategy include:
customer satisfaction: customers now have access to your business and products from anywhere. This gives consumers a chance to shop at their leisure via a system that will collect information into one unified commerce space.
seamless order management: when channels are connected, your business will rarely miss a single transaction or interaction with your customers.
inventory tracking: an inventory management system that works in unison and changes to your current stock will change immediately and accurately based on each order placed. This type of business intelligence can reduce customer frustration, especially around their buying process.
increase sales: your customers' shopping experience will inform whether or not they visit your store — physical or digital — a second time. When each step of the supply chain is aligned, from inventory visibility to payment options, delivery, and shipping times, you could see your bottom line quickly improve.
While offering a range of flexible retail fulfillment options is important to reach customer expectations and gain a competitive advantage, be wary of spreading yourself too thin. Narrowing your scope and zeroing in on what matters to your customers — free returns, same-day delivery, free shipping, etc. — can help you reach demands and maintain a healthy cash flow.
Setting up your order fulfillment for success
In a world where you can take an online quiz and find out your personality style and color palate, personalization is everything. Customers not only expect but demand customization and personalization options in nearly every shopping experience — no matter online or in-person. Understanding your customers and how they prefer to shop will disclose how to set up your order fulfillment for success.
Before considering an omnichannel fulfillment strategy, you kept track of your inventory, which retail items were succeeding and which were not, seasonal deals, and when to expect increased sales. With multi-channel orders, your sales funnel will need a more robust tracking and analytics system that includes order processing and inventory planning to account for incoming demands.
Outsourcing your business intelligence could be the quickest way to set up your enterprise for omnichannel fulfillment. Instead of putting together and managing every part of your supply chain, outsourcing could be the answer to a seamless transition into modern business.
From the warehouse or distribution center to the customer's doorstep and everywhere in between, an outsourced fulfillment provider could do it all for you. Keeping track of customer trends and preferences in one location could make your order fulfillment and future offers more clear and easy to understand.
With less to manage, you can take a look at what your value proposition will be for your customers. The marketplace is competitive and getting ahead with streamlined order fulfillment operations could be your key to success.
Linking your order channels together
When you find that you need a partner who can handle orders from multiple channels, SFG can provide the comprehensive omnichannel fulfillment solutions for your business. No matter what type of vertical your business lives in, we can help you prepare for a future of a phygital shopping experience and improve the customer experience.
For more information or to learn how to get started, contact us today.