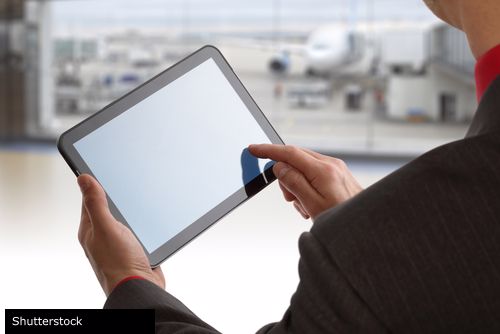 While postal regulations come and go, you need to stay on top of changes that affect your business. Between billing, renewals, and print fulfillment that works for your customers, there is a lot to keep up with along the way to creating beautiful magazine content. This blog will analyze what changes are occurring in print media and how to include digital in your publication.
From strictly physical to adding the metaphysical
In March of 2022, Tony Silber of MediaPost wrote a commentary about the speculated future of print media. He notes that although the two articles on which his piece is focused were balanced, the struggles traditional news has faced in the past decade means the reality of print media is slowly elevating to include digital options.
Pew Research found that a growing percentage (30%) of the population has switched from print to digital reading. The long-standing printing (and now digital publication) powerhouse, Walsworth, pointed out that every publication benefits from having a digital option for their magazine publication for the dynamic reading options it offers.
Providing consumers with the opportunity to have your magazine in their pockets and read while on the go is an opportunity you can't pass up in the booming digital economy. Digital reading offers several other benefits as well including:
the ability to add multimedia content such as video and audio
online consumer data such as which articles customers are reading more of and those they are passing up
A/B testing of headlines and seeing which is more attractive to readers
The core of the magazine industry is changing. News publications and magazines need both physical copies of their information for credibility and digital options to reach their audiences. In fact, offering a digital alternative is essential to attract more readers who either prefer both options or one over the other.
To address this challenge and evolve digitally, brands need to ensure that not only are their products and services available online but that they are able to offer strong availability while conveying value.
How you can migrate to digital
Business owners need a holistic approach to entering the digital space. We've outlined a few steps you can take to get started:
1. Understand what your customers want
Although the push to digital is strong, Forbes Communications Council member Inken Kuhlmann-Rhinow notes that customers are still looking for a human touch in their online experience. Customers want to feel like their needs are being met as they read online.
Kuhlmann-Rhinow's business, EMEA, found that 72% of customer-experience professionals added "human" customer interactions to their website. This refers to machine-learning technology that helps readers find articles similar to those they already expressed interest in and a customer service chat line for questions.
2. Reassess your business plan
Check in with the goals and deliverables you set originally to get a sense of where things need to change. Consider how your customers' needs will shift your approach to your business, from budgeting to inventory, as likely not all of your customers reside in a nearby city.
For example, your budget should shift from the typical overhead of maintaining vendors, staffing, and upkeep to your:
website
platform improvements
order fulfillment
digital marketing
Print media has its benefits; however, digital reading offers an entire host of opportunities for readers that can expand how you reach them. Even local magazine publications can offer their customers dynamic, multimedia content that will keep engagement numbers up and keep readers wanting more.
3. Strategize your offers
While you shift to digital readership, consider offering a hybrid experience. Walsworth mentions that readers are still picking up physical copies of their books and magazines and offering both options can help maintain customer loyalty.
The key is meeting your customer where they're at. Customers are more in control of what they want, preferring companies that embrace modern technologies over those more resistant to digital publication.
When the pandemic hit and magazine printing warehouses and publications were forced to close their doors, Pew Research found that newspapers in 2020 gained more revenue in digital publication than from advertising, and big publications like the New York Times became more reliant on digital publication than advertising, according to an August 2021 Forbes article by Brad Adgate.
BIA Advisory Services, which tracks ad spending for local publications, predicts that digital advertising spending will skyrocket from $60 billion in 2020 to $89 billion by 2024. Jumping into the digital sphere with a technology partner that can support the transition to online services will be monumental in the future success of your publication.
4. Optimize your publication management
Business intelligence could help elevate your magazine's best practices to include more readership. Connecting your publication (whether print or digital) to your fulfillment center with digital analytics can present customers with seamless subscription services, payment processing, data services, and more.
Digital interactions are twice as important as they were before 2020, according to McKinsey and Company, so delivering an excellent user experience on your website is essential to success.
A key optimization point to keep in mind is to ensure your website not only offers friendly, engaging navigation and content on the front end but secure data management and scalable fulfillment services on the back end to keep your audience engaged. No matter what your vertical is, your website can do more for your business than a printing company ever could.
Oftentimes, outsourcing your digital needs is necessary to migrate your website.
SFG offers solutions to manage both print and digital needs. With services like payment processing, electronic depositing, and real-time, unified technology, you can have a relational database to interact with your customers in a whole new way. SFG's operational teams can even handle your fulfillment needs using our streamlined mailing services.
Migrating your business to an online environment may be easier said than done, so partnering with the right platforms is a must. SFG can provide solutions that grow with you so you can focus on the future of your company.
If you're ready for your business to include modern-day technology your customers will love, contact an SFG professional today.