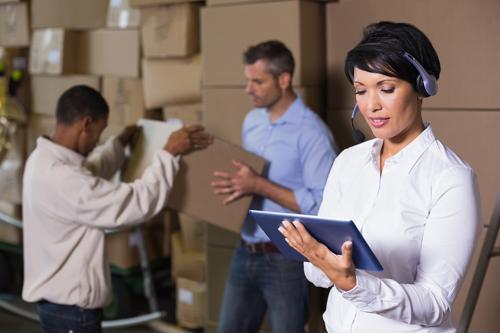 You've been managing your startup on your own or with a small, trusted team since its inception. With the help of a few hired employees, your teams have taken in orders, packed up the items, and shipped merchandise to customers. Now, however, more orders have been coming in, demand has increased, and you're not sure that a basement DIY supply chain system is enough to sustain your business.
An order management system partnered with a fulfillment center can not only take a lot of the heavy lifting off your shoulders (literally), but you'll have more time to scale and improve your brand. On your search for a fulfillment service partner, you've noticed that some offer pick, pack, and ship process services.
Let's explore what this phrase means and how choosing a pick, pack, and ship partner can streamline the success of your brand.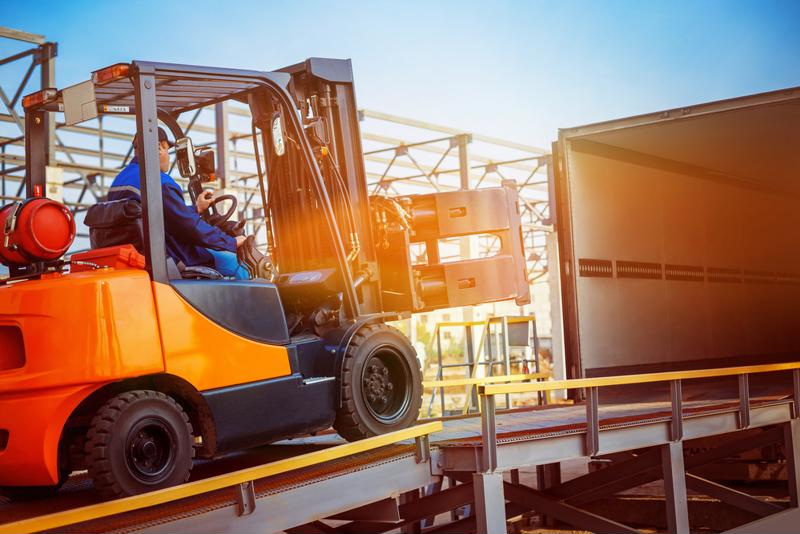 What is pick, pack, and ship?
When a customer places an order on your e-store, pick, pack, and ship is what immediately follows. This is the packing order of:
verifying the item(s) is in stock
accepting the order
picking the item from the shelves
packaging with the appropriate protective wrapping and box size
adding the packing slip to the box
shipping the customer order from the warehouse with shipping information
We'll break the shipping process down a little further to get the full scope of these 3 steps.
Picking the order
Every stage along the pack fulfillment process employs a different warehouse staff member to carry out each task. The warehouse picker is the person responsible for using the pick list to identify and source the items meant to fulfill the sales order. If the warehouse is large enough, zone picking occurs where several staff members are assigned a region of the space.
In certain situations, like a subscription box business or a holiday-packaged special, retailers may kit certain items together as a single sale. For example, if a wellness store had a holiday special, they may include a facemask, nail polish, a file, and a hair wrap together as one package for customers to buy. Utilizing kitting services, pickers can grab one kit packet in this instance — rather than finding each item separately — to help speed up the picking process.
Packing the order
Once the items have been retrieved, the next step is the pack process. Likely several orders of the same type will come through, and an efficient picker will bring multiple items for different orders over to the packaging station.
The packer will confirm all of the necessary products have been gathered and are available for each order and then separate the merchandise based on the charge.
Packaging the items includes ensuring they are in the necessary boxes with the right amount of padding, so nothing is damaged in transit. Then, the package is sealed with a personalized shipment label. The shipping label is necessary for delivering the items to the correct location; without it, shipping is delayed or even lost in transit.
Shipping out the order
Most fulfillment operations have scoped out the best-priced carriers so that the shipping costs stay low for both the customer and the brand. Once the items have been picked, packed, and labeled, the designated carrier picks up the packages for delivery.
Inventory management software makes it possible to streamline order fulfillment by designating where each item is and how much is in stock before the picker even arrives at the location. The packers have the labels and order lists in front of them, ready to go before the merchandise arrives at their station. And all of this is done so that when the carrier arrives to pick up the packages, they can confirm the items and take them along the supply chain.
Even with the best technology available, efficiencies are driven by the right people — those with attention to detail and the ability to communicate effectively with their coworkers.
Each successful order fulfillment step is carefully crafted and optimized to avoid bottlenecks, inventory misunderstandings, lost items, and more. Efficiencies are made to help ensure the customer has the most positive, seamless shopping experience possible.
Typical challenges with in-house fulfillment
The order fulfillment process needs close attention to detail to secure each phase. When you first start out, you may choose to pick, pack, and ship your own items within your home or local warehouse. Soon, however, this process can get overwhelming, and the business may experience:
slower turnover rates
low-quality packaging
inventory management issues
inaccurate shipping information
poor customer satisfaction and service
This isn't to say that the fulfillment process isn't possible for startup businesses to achieve with a small team. But, once your business grows, you need to consider other options. Ecommerce companies, with the right marketing strategy, are getting more attention online than ever.
Outsourcing your logistics can help you smooth out the process and allow you space in your day to focus on marketing, product selection, budgeting, and growing your business intentionally.
Why outsourcing your inventory management should be your next move
In the past, some companies would decide to partner with major stores to gain attention from customers. However, working within the digital transformation we're in now, where online shopping has become the norm, you will likely have to ship directly to customers. Even if you partner with a third-party site like Amazon, the pick, pack, and ship process is still in your hands, and there's more work involved in managing the orders that come in.
Outsourcing the fulfillment tasks removes a large portion of the logistics from your shoulders. Those businesses that offer limited options for items, shipping, or payment are those that do not have the resources to fulfill their entire inventory themselves. Outsourcing gives your business the chance to scale up and overcome those challenges.
When you choose to work with an outsourced fulfillment provider, benefits can include:
lower overhead: with less on your plate, fewer mistakes, and more time, you have the chance to save more than you spend on the effort.
better services: When you have a team of professionals working with you, you can work to remedy incorrectly ordered items or long shipping times.
inventory transparency: most fulfillment centers offer order management systems that not only identify where the items are in the warehouse and the proper label, but keep track of in stock inventory and immediately notify your online shop when an item has sold out.
improved customer satisfaction: your customers expect excellent service, fast delivery, and accurate shipping information. With all of these pieces packaged together under one fulfillment provider, you can focus on improving the customer experience further.
Prepare for your ecommerce fulfillment strategy
You may already be shopping around for fulfillment services. You'll want to consider several points as you compare:
services provided: ensure that the business you choose has the services you need packaged together. What's worse than handling logistics on your own is operating with multiple businesses that should all work together.
order management systems: technology can help streamline your systems and avoid bottlenecks along the way. You'll have a bird's eye view of your entire inventory, which items are succeeding with customers, and when/what you need to make a new order.
shipping policies: The order management system should include shipping information for the customer as well. Shipping has a huge impact on customer satisfaction, and customers want to know when they can expect the items they ordered.
location: Having a fulfillment provider that can reach customers quickly gives your customers the best chance for fast shipping and lower costs.
returns: when you work in retail, returns are part of the industry. Some companies even have this part molded into their business plan (companies that allow customers to rent out items and send them back). Does your fulfillment partner have return labels, automated customer emails, tracking, and returns feedback as part of their service?
SFG is your all-in-one solution
SFG has the technology, customer service, and fulfillment solution you've been looking for. Organization along your supply chain can be easier with SFG professionals as your business partners along the way.
For more information or to get started, reach out to an SFG pick, pack, and ship professional today.