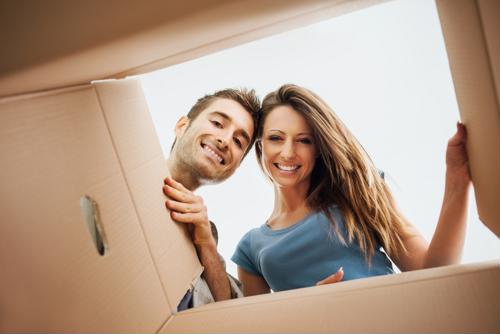 For customers, subscription boxes can be a fun and exciting change from the usual, particularly when brands work to provide unique and different products within each box. However, according to market analysts, the subscription box market is quickly becoming very crowded, with organizations from big box department stores to deli restaurants offering monthly services.
With high competition, brands must ensure that the subscription box they provide can differentiate itself from other offerings in the marketplace.
First things first: A look at the most popular boxes
As highlighted by My Subscription Addiction, there are quite a few popular monthly subscription offerings. Taking a look at those with the most subscribers, a few trends are clear:
Beauty boxes are all the rage, with big names like Ipsy and Birchbox alongside Sephora, and even Walmart and Target contributing to this market.
Fitness subscriptions are also in-demand, with offerings from FabFitFun and Fabletics providing gear, athletic wear and other essentials.
Food and beverage boxes including those aimed at avid snackers as well as pet owners seeing rising subscription numbers.
While these markets may seem saturated, there are a few ways brands can change up their offerings and provide something new and different for their audiences. Let's take a look at a few untapped markets for subscription box providers to explore:
1) Arts and crafts
With sites like Pinterest and projects from Crafty garnering followers all over the globe, it's clear that individuals like to craft and take a DIY approach. Why not capitalize on this movement with subscription boxes that appeal to those with a flair for making things? Boxes can include all the supplies necessary for a specific craft or project, as well as instructions or even a link to a video for viewers to follow along.
Best of all, the possibilities here are nearly endless – boxes can include themed projects like jewelry making, sewing, home decor DIYs and more. And with each box, brands can focus on different subsections of their target audience to support their overall branding and growth.
2) Books and music
While monthly book clubs have been around for decades now, a subscription box centered around print and digital media provides a fresh take on this old staple. What's more, expanding offerings to include options for musical additions could be just the thing that subscribers are seeking.
"Remember when CD clubs were huge in the 90s? Well, guess what. Vinyl sales are now at a 28-year high! Maybe it's time to re-start this business model," suggested CrateJoy.
3) Household and cleaning supplies
Although some subscribers are all about fun and entertainment, others are seeking something more practical. A subscription box that offers products customers are continually having to rebuy makes it easy for shoppers to have what they need at home without making extra trips to the store.
Whatever offerings are included in your brand's subscription box, it's imperative to ensure streamlined order management and organization of customer data. Multi-channel order management software provides all the tools necessary to support subscription box customers' lifecycles throughout the relationship. To find out more, connect with us about our industry-leading FlexOMS today.