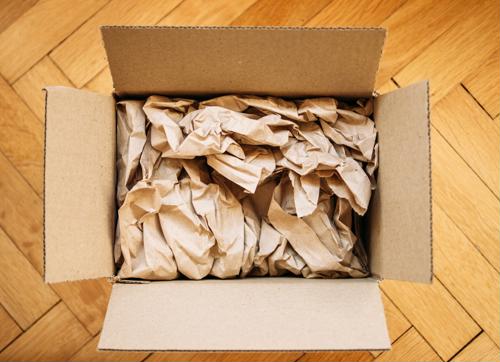 One of the biggest struggles that subscription box providers face is finding unique products to include in monthly boxes. Not only must these items align with the preferences of customers and support the delivery of a truly personalized experience, but providers also must obtain merchandise according to the business's own budget and schedule.
Navigating the curation of monthly boxes, and doing so in a way that helps establish exclusivity for the brand, can be a considerable challenge. But achieving this successfully can differentiate providers from others in this crowded marketplace and enable a memorable experience each month for subscribers.
Product considerations: Free or paid?
As CrateJoy pointed out, one of the first questions providers should ask themselves is whether they will aim to source products for free, or if they will pay for these items. In some cases, subscription box companies can call upon their vendor partners to provide free, sample-size merchandise in exchange for being featured in the month's package. This approach offers the benefit of brand visibility for the vendor providing the free items, and can help considerably drive down the costs for subscription providers.
It can be beneficial to pair free items with paid items within monthly boxes. In this way, customers can get more variety, and providers can leverage their savings on free items for more exclusive paid merchandise.
Handmade or mass produced?
With the popularity of websites like Pinterest and Etsy, it's easier than ever for providers to get their hands on distinctive, handmade products to include in monthly boxes.
"The best sellers on Etsy ted to offer personalized or unique items, making it a fruitful hunting ground for anybody looking for inspiration or outlandish box fillers," Subbly noted.
At the same time, it may not be cost effective to fill out each month's content with one-of-a-kind items. This approach can necessitate an increase in the monthly subscription price, which may work for more niche subscription offerings.
However, providers shouldn't shy away from checking out Amazon, Alibaba and other global marketplaces for bulk, low cost merchandise.
Provide a channel for vendors to reach out to you
Depending on the type of products included in the subscription, providers may find that certain vendors want to reach out to them and be featured in monthly packages. CrateJoy suggested provided channels for brands to reach out to subscription providers, either through a link on the website, or social media. In addition, offering resources like a media kit explaining the benefits of becoming a featured vendor partner with the brand can help encourage product leads.
"An order-management system helps subscription-box companies keep track of inventory."
Stay on top of inventory availability and allocation
After putting forth the effort to carefully curate contents, it's imperative that providers ensure that items are available within their inventory.
Supporting a subscription box company and its inventory processes with a best-in-class order management solution can streamline inventory allocation, and better support customer billing, shipment, disbursement notifications and more.
Connect with SFG today to learn more about how our industry-leading FlexOMS can benefit your brand.