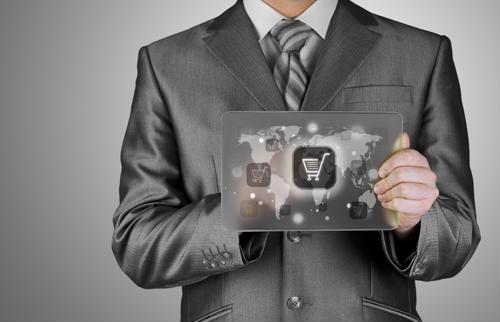 While the subscription box industry is one of the fastest growing today, providers in this sector also experience some of the highest churn rates. In this way, there's little room for error for subscription box companies, but considerable competition for customers to turn to if something goes wrong.
In this type of environment, businesses must use all the tools of the trade to ensure streamlined service and a beneficial experience for customers. For monthly subscription providers, this boils down to an advanced order management system that can truly help drive the key processes the company relies on to enable services for subscribers.
What providers need from their OMS
However, not every OMS technology is the same. There are certain critical elements that subscription box providers should seek out in their OMS to ensure it can support all the important stages – from box curation and customization, to order fulfillment and delivery, and even through returns.
Robust customer database
First and foremost, it's absolutely crucial that subscription providers have a database that they can use to better get to know their clients and their needs and preferences. Not only will these details become necessary for order fulfillment and delivery, but subscription providers can also leverage this database to help curate tailored items for each monthly box. Even information like each subscriber's general region can help providers select items that will be better aligned with customers' interests. In addition, details within this database can offer a bird's-eye-view of the entire customer journey, enabling subscription providers to have a better understanding of each client's lifecycle with the brand.
Inventory availability and allocation
Advanced OMS technology can help providers do more than just keep an eye on their customers' preferences. The best OMS platforms also includes inventory management capabilities, which, in the subscription box industry, are absolutely key. In order to differentiate themselves in this crowded, highly competitive market, providers must be able to provide a truly custom experience for customers, and that requires in-depth and granular inventory management to ensure that the perfect items are in stock and available to be included in monthly packages. Staying on top of inventory availability and allocation can provide a considerable competitive edge.
Seamless payment processing
Digital payments like online credit card processing has gotten more difficult recently, particularly as banks and credit backers continue to keep a sharp eye out for fraud. At the same time, though, subscription providers must still be able to process payments in a secure, yet streamlined way.
This is another area in which an advanced OMS can provide key benefits. An industry-leading platform like FlexOMS can automatically verify payment information, and leverage the quickest and most protected channels to authorize payments. This results in fast, efficient and safe payments to drive service delivery.
Reliable delivery
With an innovative OMS in place, providers are able to send out emails to customers to let them know that their monthly delivery is on the way – this helps build excitement that culminates in the unboxing experience upon delivery. And because a platform like SFG's FlexOMS calls upon only the most trusted shipping vendors, providers can rest easy knowing that boxes will arrive undamaged and on-time.
This is only the tip of the iceberg when it comes to the beneficial features that technology like FlexOMS can provide for subscription box companies. To find out more – including about our exceptional customer support, returns processing and outbound engagement capabilities – connect with SFG today.