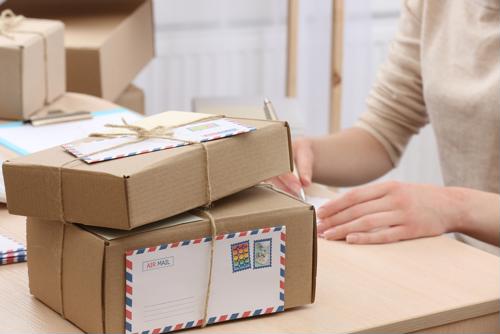 The subscription box industry is one of the fastest-growing retail sectors today, but it also experiences some of the highest churn rates of any industry. According to McKinsey researchers, almost 40 percent of all subscribers who have tried a monthly box have also canceled that subscription.
With startups and established brands alike getting into subscription box offerings, there's no shortage of competition for these customers to turn to. In this type of landscape, it's imperative that providers are able to set themselves apart, and stay relevant. Here are a few strategies to try out in that realm:
Identify gaps in the current marketplace
One of the best ways to remain a top brand in a crowded market is to provide something that no one else does. While this can be difficult in an industry like the subscription box market, which seems to offer something for everyone, even small differentiating factors can make a big difference.
Take a look at the current industry landscape and identify your niche, as well as your competitors. Are there any customer demands that no one is fulfilling? Are there ways in which you can shift your strategy to address these gaps? This will provide your brand with a considerable edge.
Offer sample sizes, and discounts for full-size
As Cardwell Beach's Brian Erickson pointed out, sampling has always been a beneficial strategy for brick-and-mortar retailers. Applying this thinking to subscription boxes can offer a try-before-you-buy element for customers, an aspect that often attracts subscribers in the first place.
Taking this a step further, by offering discounts for the purchase of full-size versions of samples featured in monthly boxes, or the ability to return an item that didn't meet expectations, can help providers differentiate themselves even further.
"[S]ubscribers have an option of whether to keep an item or return and reject it, signaling to the sender that their next box should contain more or less of the same," Erickson wrote. "It gives customers a choice and companies valuable insights into their shoppers."
"Brands need to understand their subscriber's preferences and curate boxes accordingly."
Take the time to truly personalize
Customer feedback, like returned items, can help providers tailor the items included in each box. However, it's important that brands do take the time to understand their subscriber's preferences and curate boxes accordingly. Now that the market is nearing saturation, consumers notice when personalization isn't carried out effectively, and when someone else receives a box eerily similar to theirs.
Prime packages for unboxings and reviews
Another way to stay relevant is to provide opportunities for subscribers to share their boxes through social. Unboxing videos, where recipients open, give reactions and reviews of included products, have become increasingly popular. But supporting this level of customer experience requires more than the run-of-the-mill packaging – spice things up with Instagram-worthy wrapping and colorful branding that encourages social sharing.
Pairing this unique packaging with streamlined order fulfillment and delivery is an absolute must. To find out more, connect with SFG today.