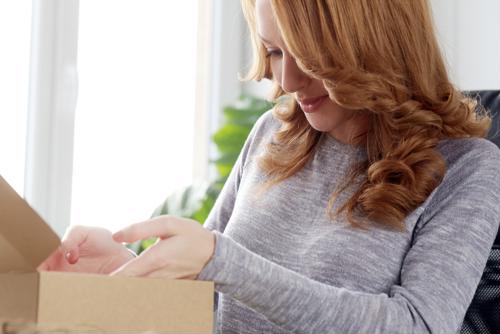 At this point, there's simply no arguing the rising popularity of ecommerce subscription boxes. According to McKinsey research, these monthly deliveries have captured the attention of 15 percent of all ecommerce shoppers, who currently receive one or more boxes on a recurring basis.
At the same time, however, research shows that subscription memberships experience significantly high turnover. In this type of environment, organizations looking to break into the marketplace must build their strategy around the latest subscription box trends and customer preferences.
Here are three shifts currently taking place within this space that businesses should consider incorporating into their subscription box model:
1) Support growth with discounts and recommendations
One important way to fight customer turnover while consistently growing your subscription box brand is by supporting the experience with a robust product or service discounts and crowdsourced recommendations.
According to McKinsey's survey of more than 5,000 American consumers, some of the biggest driving factors for subscription comprise:
Peer recommendations, including 20 percent of replenishment subscribers, 24 percent of curation subscribers.
Financial incentives, including 34 percent of replenishment subscribers and 19 percent of curation subscribers.
Best of all, these two concepts are often intertwined: Subscription box providers that are able to offer deep discounts will likely garner word-of-mouth recommendations within their target clientele. After all, who doesn't love a good deal?
2) Consider complementary boxes to target male customers
McKinsey's study also found that while women account for 60 percent of monthly subscriptions, male customers typically have more boxes arriving every month.
"Men are more likely than women to have three or more active subscriptions (42 percent versus 28 percent) suggesting that men value automated purchasing to save time by reducing store trips," noted Forbes contributor Louis Columbus.
This presents a unique opportunity for subscription box providers to target their male customers with monthly subscriptions that complement one another. For instance, a company providing a monthly sock subscription might consider expanding their brand and providing matching shoe laces as well. A razor subscription provider, on the other hand, could target their male customers with a second subscription providing shaving soap, lather brushes and the like that matches clients' preferences and complements their existing subscription services.
"15 percent of all ecommerce shoppers currently receive one or more subscription boxes."
3) Ensure customization and product variety
Researchers have also found that for many consumers, the appeal of subscription boxes lies in the experience they receive as customers.
"[T]hey want a great end-to-end experience and are willing to subscribe only where automated purchasing gives them tangible benefits, such as lower costs or increased personalization," noted McKinsey researchers Tony Chen, Ken Fenyo, Sylvia Yang and Jessica Zhang.
In order to achieve success and support the brand by aligning subscription services with current trends, companies must have a robust order management system in place that can:
Streamline overall operations and boost efficiency.
Provide a 360-view of customers and support their experience with a unified database to house shoppers' information.
Enable customization and customer satisfaction through robust inventory management.
Industry-leading OMS technology can provide all of these advantages and more, allowing companies to take advantage of the latest subscription box trends while providing a winning experience for customers.
To find out more, connect with the experts at SFG today.