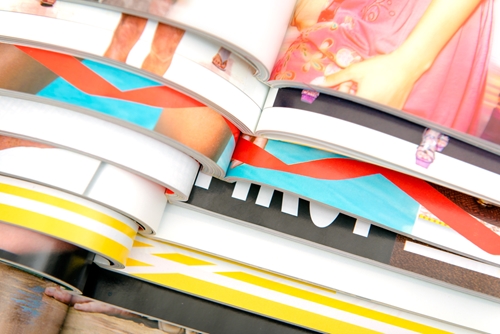 There's a new sales model in the marketplace today, and companies around the world hope to take advantage of its benefits. Subscription-based businesses are beginning to surpass pay-per-product strategies, as organizations like Rent the Runway and Dollar Shave Club grow in popularity. These enterprises offer customers flexibility and convenience, making the shopping experience more tailored to their individual wants and needs while still including an element of surprise.
SFG has a closer look at the rise of membership services and what it means for content-facing businesses:
"There are two types of subscription: discovery and convenience commerce."
The history
Today, there are a number of different subscription-box services that personalize deliveries based on completed profiles of interested and paying consumers. But where did this trend start? According to Pacific Standard magazine, the originator of the concept was Birchbox, which started sending out its packages in 2010. Today, the company interacts with around 400,000 subscribers on a monthly basis and is valued at a reported $485 million, TechCrunch and Forbes reported, respectively.
From there, many other organizations followed suit, causing membership-based businesses to flourish in a short amount of time. Each has their own angle, but usually falls into one of two categories: discovery or convenience commerce, according to Subbly. The former is for clients who want to try something new and are interested in receiving undiscovered products on a regular basis. The latter, on the other hand, provides customers with a good or service they've already specified that they've enjoyed and want to continue getting over time.
A future possibility
There's a subscription for everything these days. It's not uncommon for customers to have memberships spanning a variety of industries, goods and services. But will it ever be too much? As consumers begin to pay closer attention to their finances as the year continues, many may realize that they can eliminate some of their relationships at the expense of others.
Subscription ecommerce could be at a saturation point, requiring some organizations to rethink their strategy. Fast Company predicted that mergers and consolidations within this market could become more of the norm starting in 2016. Buying out opponents in the industry or adding to their existing product base could be a way for membership organizations to reinvent the wheel.
Not every business will have the opportunity purchase and collaborate with their competition. Instead, it's up to company leaders to continue creating value in order to retain customers. Subscription organizations already know how popular their sales model is, yet there needs to be forward thinking as to how to improve the strategy without eliminating what makes it so successful. Whether it's developing another method to create revenue, altering and enhancing the delivery concept or tweaking the overall customer experience, there is always room for improvement.
"Publishing-subscription companies must make changes to stay relevant in the industry."
Today's content subscription industry
Prior to the membership programs that are popular today, the basis of the subscription industry rested on content. Magazines and newspapers were two pieces of literature consumers could preorder for a specific amount of time, depending on their regular delivery. As reading and news shifts to more online resources, the content industry has had to make changes to stay relevant within the subscription market.
In 2014, U.S. periodical publishers spent $24.3 billion, and the combined annual revenue for U.S. magazines was around $8.3 billion, according to Statista. Since customers already understand that the entity itself is the main item they'll receive through their subscription, it's important for publishing companies to add an extra value proposition to improve brand loyalty and consumer happiness. Some businesses give readers access to online archives, early-bird tickets and seats to events sponsored by the publication or the ability to watch long-form interviews with notable speakers. It's critical for these organizations to truly understand their audience and develop an experience that fits and exceeds that niche, according to Digiday.
The subscription industry shows no sign of slowing down any time soon. As more and more companies get their start, it's critical for organizations focusing on memberships to continuously improve their operation to avoid oversaturating the market. Every enterprise needs to develop its own individual strategy to gain a true understanding of what their client base is looking for. It's all about separating themselves from the group – even a small and simple alteration to a tried and true operational element can have positive results. Subscription ecommerce isn't a strategy that works for every company, but many are attempting to give the service a try as a way to attract new customers and give existing clientele a different experience.
SFG offers membership-based companies, especially media and publishing organizations, the tools and experience they need to succeed. With a unified and integrated customer database as well as an efficient order management and distribution system, SFG provides the technological business solutions enterprises can utilize to continuously improve their operation.