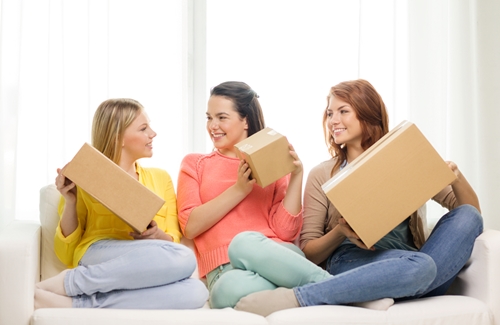 As both online and in-store commerce industries continue to change, companies devise sales strategies to increase their level of competition and to remain relevant. Many turn to membership options that include subscription delivery services as a way to attract and retain valuable customers. Although these kinds of organizations gain a number of benefits from this type of business, they also face challenges that are unique to this specific marketplace. SFG has a closer look:
Adding a quirk
Subscriptions are all about the products contained in the boxes, the level of service and what sets both of those elements apart from competitors' options. Delivering unique items is an important start, but adding a quirk can go a long way in a consumer's eyes.
Mashable pointed to Dollar Shave Club as a strong example of how a little humor translates for customers. The company obviously knows its audience – young to middle-aged men looking for convenience when it comes to shaving. Keeping this type of client in mind, the brand used its hip, party-friendly nature to create a funny video sharing the advantages of their products. The swagger used by the presenter in the video – Dollar Shave Club's creator – is enough to convince buyers that investing in the membership will have positive outcomes. Adding a bit of personality to the products and services a company is selling can have a strong effect on customers.
Sourcing products
Once subscription-based businesses have decided what kinds of items or services they want to provide to their consumers, they have to create the right relationships in order to source the materials. This can be a difficult task, as companies want to make sure their supplier is the right fit in terms of product creation and expenses. Subbly outlined two options organizations have when it comes to finding the right developer for the items they're hoping to sell:
Free products: Some membership businesses have the luxury of simply offering a subscription as a form of marketing due to their large number of clients. As a result, these companies don't have to pay for the materials contained in their boxes. While the cost efficiency associated with this method is definitely a positive, the lack of control over the goods shipped to customers can be seen as a negative element.
Paid products: More frequently, membership-based companies opt to go the extra mile when it comes to sourcing their products. Approaching suppliers and vendors to get estimates for certain goods allows executives to negotiate expenses on their terms while ensuring consumers get items that are truly valuable. This option gives organizations complete control over their offerings, but can be a more expensive way to send boxes at the end of the day.
"Email marketing is a strong way to attract customers."
Building buzz
Companies in all industries will struggle without the support of their audience, but that fact is even more true for those focusing on subscription-based services. While some organizations tackle memberships alone, others add the strategy to their existing sales model. Either way, once these plans are in effect, executives need to drum up support to make a profit.
Although many businesses hope the products contained in their boxes will be enough to entice customers, it is rare for that approach to work on its own. Instead, subscription-based companies need to market their offerings prior to the launch, according to Entrepreneur. Email marketing may be the most effective for this purpose. Organizations can send notice to their existing clients about their new service, along with a promotion to attract consumers to sign up – if only for one month to start. This tactic, along with social media campaigns and referrals from current customers, will help organizations build buzz around their membership options.
Making the presentation pop
The element of surprise is always a strong asset for subscription-based businesses to have on their side. Customers want to open their box to find products that make them happy, as well as introduce them to items they may not have discovered on their own. While the convenience of having the package delivered to their doorstep is a crucial selling point of memberships, consumers don't want to receive their purchase only to realize it's just a box.
Organizations need to make sure the presentation of the package has some pizzazz. Whether it's a pop of color, a personalized arrangement or the addition of an extra good just for the customer, going the extra mile can entice consumers to continue with their membership, according to Open Forum.
Of course, membership-based businesses face a number of other challenges associated with this sales model, including efficient distribution, cost-effective shipping and payment processing. It can be difficult for company leaders to tackle all of these duties on their own. SFG provides organizations offering subscriptions comprehensive tools to make their practice a breeze. From ecommerce fulfillment to inventory management and beyond, SFG acts as an experienced and educated partner companies can trust.