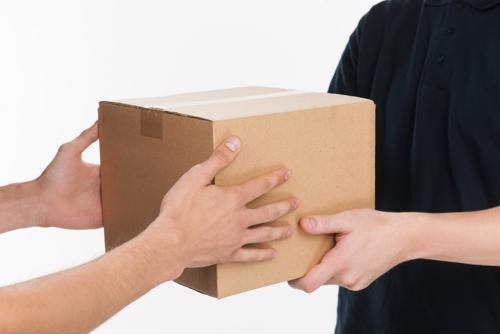 The subscription box industry is one of the fastest-growing sectors in retail today. Not only are new and established brands breaking into this marketplace, but consumers are flocking to subscription offerings with more frequency than ever before – McKinsey & Company researchers estimated that 15 percent of all online shoppers have signed up for at least one recurring, monthly subscription box.
As the industry continues to grow, those offering monthly boxes will run into a few challenges, particularly within the first year of business. Being aware of and prepared to tackle these obstacles can make all the difference and help companies remain relevant in the marketplace.
1) Ensuring product customization
"15 percent of all online shoppers have signed up for at least one recurring, monthly subscription box."
One of the most attractive elements of many subscription box offerings is the promise that contents are tailored according to consumers' individual preferences. This can be easier said than done for companies to achieve, however. And if consumers notice that other subscribers are receiving the exact same offerings, chances of churn only increase.
In order to truly customize boxed products, businesses must have a way to get to know their customers and store these important details to draw upon for tailoring in the future. In this way, a robust customer database paired with the ability to manage included details is imperative. Customers' tastes may change, and when companies can use this knowledge to tailor products accordingly, subscribers are sure to be impressed.
2) Pricing the subscription
As Cratejoy pointed out, this is often "the Achilles heel" for subscription box providers. On one hand, companies must provide value for members – the ability to get a whole box's worth of items at a reduced rate is a main reason why many customers sign up. At the same time, though, the company can't give too much away for free and must be able to generate a profit.
Decision-makers can overcome this challenge by ensuring that they consider all the costs associated with sourcing products, packaging, fulfillment and beyond, and tracking these elements in detail. It's important not to underestimate costs, particularly those associated with product sourcing and shipping, Cratejoy recommended. In addition, including some "wiggle room" in the budget can be beneficial, in case the brand would like to spend a little extra to offer something special for a particular month's box.
A solution that allows brands in-depth visibility into product availability and allocation, as well as a feature for calculating shipping and sales tax is an invaluable asset to leverage here.
3) Supporting winning customer service
As author and subscription industry expert Agnes Rey-Tinat noted, customer service is critical for subscription box organizations, especially due to many brand's visibility across multiple different channels.
"Even the best product selection and most exciting packaging often cannot make up for subpar customer service," Rey-Tinat wrote.
Supporting customer service with a robust order management solution is one of the best strategies. Industry-leading technology like SFG FlexOMS includes a powerful customer database to organize and track subscriber information, an inventory management component as well as a transparent ordering and processing.
To find out more about how FlexOMS can help you overcome the key challenges of subscription boxes, connect with us today.