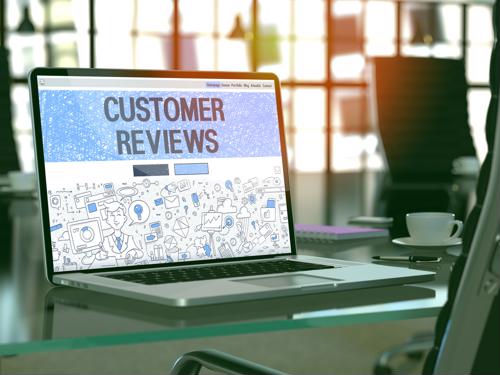 The numbers are in and they don't lie: Word-of-mouth marketing and more personal recommendations from family and friends really resonate with today's consumers. According to a flagship 2016 Nielsen study of 2,000 American shoppers, 82 percent noted that they seek out recommendations from those close to them when considering a purchase. What's more, 67 percent of consumers admitted they're more likely to make a purchase after seeing a friend or family share a product on social media.
Traditional marketing efforts can bring attention to your subscription box company, but there's no substitute for grassroots, word-of-mouth suggestions within the consumer sector. Let's examine a few of ways in which you can garner this type of engagement for your business:
Start with the customer experience: Engage and differentiate
The purpose behind this style of marketing strategy is to encourage customers to make these recommendations themselves. One of the best ways to achieve this is by providing a unique experience for subscribers, one that's photo-worthy and shareable.
The subscription box model already lends itself well to this strategy, but brands can take things a step further by ensuring that the customer experience – from delivery to unboxing and trying out products – supports customer engagement and is different from what other companies are offering.
Even something as simple as flashy packaging can catch a customer's eye. This is especially important for encouraging reviews and unboxing videos, considered crown jewels of subscription box word-of-mouth marketing. Make sure that special attention is paid to the ways in which items are packaged, and that subscribers will feel a sense of surprise from the moment their monthly box is delivered and as they open it.
Consider offering incentives
The Nielsen study found that while consumers generally trust and appreciate recommendations from friends and family – like products or reviews shared via email or social media – those doing this sharing note that they would like to see some type of incentive for supporting the brand. Overall, 88 percent of consumers said they'd like a reward (loyalty points, monetary incentives, free products or services, or other types of brand swag) in exchange for publicizing the brand; this figure jumps to 95 percent among those in the 18-to-34 age range.
This can provide an easy way for brands to encourage social shares and more grassroots product recommendations. Offering a discount, loyalty points that can be put toward extra products or other types of rewards can enable a beneficial experience for existing customers, and garner the types of personal recommendations that can attract new subscribers.
Shine a spotlight on user-generated content
Once your brand has differentiated its customer experience and put some incentives in place for social shares, it's time to leverage the user-generated content available. As noted, unboxing and review videos can be a great source to use here, and bringing attention to this content by sharing it on the brand's website and social pages can be particularly beneficial.
"Showing love to users by spotlighting their content can make them more excited about your business," ThriveHive contributor Nia Gyant wrote. "Also, others who want the same privilege will be motivated to jump on the word-of-mouth bandwagon."
To find out more about supporting your subscription box brand, connect with the experts at SFG today.