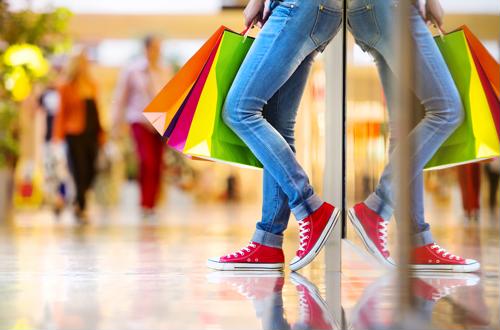 The subscription box market is seeing continued growth this year, including 4 percent growth in the first few months of 2018 compared with the previous year. Now, all types of brands are getting into this sector and a report from Hitwise shows there is still considerable opportunity for growth. Not only is the market not yet fully matured, but the current market leaders, alongside their different product classes, are continually changing.
One question that many decision-makers ask themselves is whether or not they should support their subscription box service with a physical store location. Here are a few signs to look for that could point to success in this type of endeavor:
1) You need to keep up with the competition
If your subscription box company is struggling to differentiate itself and keep pace with its market competitors, adding a brick-and-mortar location could be just the thing to draw attention to your brand and boost your success.
After all, not only are subscription box companies like Pop Box breaking into the brick-and-mortar world, but big box brands like Walmart and Target are also beginning to offer monthly box deliveries. The former garnered considerable attention when it opened a store in Chicago last year that enabled consumers to "see the contents of a box before they buy," Retail Dive contributor Daphne Howland noted.
2) Showrooming: Customers want to know more about included products
Speaking of enabling shoppers to check out items before they make a purchase, providing a brick-and-mortar store can help your brand support consumers' preference to showroom. This is another signal that a physical store would be a successful addition to the brand – if your customers have considerable questions about box contents, or if you notice hesitation and reduced conversions, a brick-and-mortar location could provide the answer.
Retail Dive contributor Sandy Skrovan reported that more than half – 55 percent – of consumers showroom, or visit stores before buying online.
"55 percent of consumers showroom, or visit stores before buying online."
"Even though shoppers have so many paths to purchase these days, many still want to 'kick the tires' before buying," Skrovan wrote.
3) You want to improve customer retention
In addition to keeping up with market competition and supporting customer preferences, if your brand notices a need to improve customer retention, providing a physical location could be the solution to reducing client churn. This is a common issue in the current marketplace – according to McKinsey research, 40 percent of e-commerce subscribers have canceled subscriptions. However, enabling these at-risk customers to see, feel and experience products at a store location could help boost retention rates and prevent cancelations.
Another helpful strategy for any subscription box organization is to ensure seamless order fulfillment and delivery. Whether items are curated by the business's team and sent out, or customers visit stores to customize their box products, monthly deliveries should reach subscribers in a timely and complication-free manner.
A robust order management system can help support these needs with a powerful customer database and insight into product availability and allocation to ensure subscribers always receive the right items.
Connect with SFG today to learn more about how our innovative FlexOMS can support your subscription box company and brick-and-mortar store.