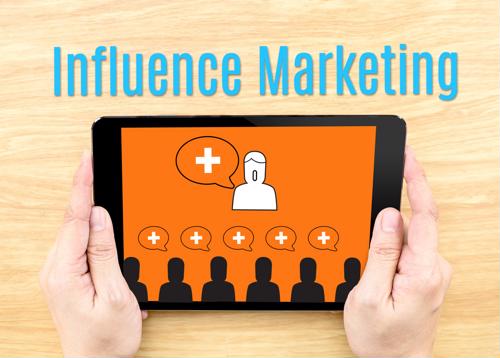 Subscription boxes are big business these days, providing a little surprise in the mail for customers and monthly, recurring revenue streams for the companies providing them. McKinsey researchers found that today's subscription box market has grown more than 100 percent since 2013, and 15 percent of all consumers overall have subscribed to receive at least a monthly box.
However, brands can't expand their reach if their target audience doesn't know about their offerings. When it comes to subscription box marketing, there are a few top strategies you can use to advertise your box and be seen by your customers and prospects:
Leverage influencers: Think locally
Influencers can be a considerable boon for subscription box brands, particularly when companies target the right influencer who can have an impact on their target audience. And while some celebrity endorsements come with hefty price tags, influencer marketing has proven it can offer significant results.
"Today's subscription box market has grown more than 100 percent since 2013."
Within this strategy, selecting an influencer who will resonate with your audience is key. It's helpful to begin the search with smaller, more local influencers who have relevant and active followers.
"Some of the deals are actually free, you just send free product(s) out for a "review," noted marketing firm Turbo. "These so-called 'micro-influencers' have a very small, loyal following but can move the needle more than you'd imagine. Especially in the early days."
Supporting content: Guest blogs and unboxing features
In addition to tapping into relevant influencers, it's also important to support the subscription offerings with content. This can include blogs and other written assets on your own website, as well as guest blogs to further expand your brand reach.
Another popular and share-worthy approach to take with subscription box marketing is video, particularly those that feature the box and included items themselves. Unboxing videos are popping up all over the place, and for good reason – they provide prospects with a more in-depth look at the products included. Best of all, you can even combine this approach with your chosen influencers, and have them create supporting video content that shows their experience in receiving and opening the box.
Referrals and discounts
Your brand can also leverage its current customers to spread the word and recommend the subscription to others. Nielsen research shows consumers are four times more likely to buy something when it's been recommended by a friend.
Consider offering a discount, or other perks, for current customers who refer new buyers to your brand. In this way, it's a win-win for your loyal purchasers as well as for your organization, as you garner those often difficult-to-achieve grassroots recommendations.
Support advertisements with seamless order management
Particularly when you look to reach out to your existing customers, it's important to have a resource in place that can organize your customer information and help enable streamlined and efficient order distribution.
This is where an advanced order management system becomes such a valuable asset. This type of technology allows your brand to have full visibility into the customer lifecycle, and ensure robust omni-channel connections and on-time order fulfillment.
To find out more about the advantages that technology like FlexOMS can offer your subscription box company, connect with our experts at SFG today.