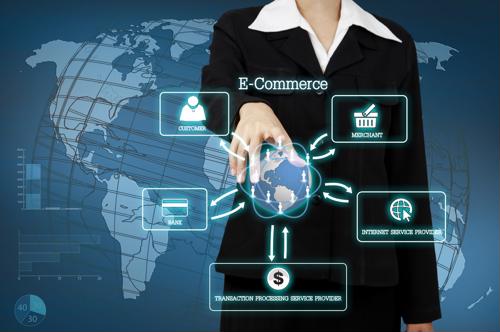 To say that the ecommerce sector is one of the fastest growing today would be a severe understatement. Not only are ecommerce giants breaking new ground with services like same-day delivery and drone delivery, but subscription boxes are changing the landscape from a recurring revenue standpoint.
Within the next few years, ecommerce companies will take full advantage of innovative technologies to provide a better experience than ever for customers. Through this improved experience and other factors, the worldwide ecommerce industry is forecast to reach a value of $4.88 billion by 2021, according to statistics gathered by Subscriptionly.
But which trends and emerging strategies will have the largest impact next year and beyond? Let's take a look:
All about personalization
Although brands have been working to provide customers with a more tailored and individual experience in retail for years now, the ability to personalize will soon become a make-or-break essential for ecommerce companies.
As a graphic from Subscrioptionly noted, 43 percent of consumers now prefer a personalized experience, and 41 percent have even switched brands due to a poorly tailored experience. Furthermore, current statistics show that brands are greatly rewarded not only with loyalty but also the potential to considerably boost profits when they take the time to personalize the consumer experience: 48 percent of shoppers noted that they'll actually spend more when they notice a brand's efforts to individualize their experience.
Overall, Gartner reported that ecommerce brands able to successfully personalize will realize a 15 percent increase in profits by 2020.
"Brands should build an omni-channel strategy in 2019 or risk falling behind the competition."
Omni-channel enables anywhere buying, but can complicate things
If brands haven't yet started to build out a true omnichannel strategy, 2019 must be the year they do so, or fall behind their competition. Now, consumers have all types of channels available to them and are utilizing them to make planned and spur-of-the-moment purchases. Everything from company websites to ecommerce marketplaces and social media platforms including Facebook and Pinterest have begun to support purchasing, representing crucial touchpoints in the customer experience.
Reports show that most consumers leverage these channels to compare prices and shop around – 86 percent admitted to shopping on at least two different channels.
While a true omnichannel approach is now becoming an ecommerce staple, it must be managed in a granular and consolidated manner. Currently, it's been noted that about one-third of all retailers lack this key management ability, particularly when it comes to their inventory. Setting up and maintaining a robust inventory management system is critical for omnichannel success.
Streamlined shipping and logistics
In addition to personalization and the ability to shop across different platforms, ecommerce customers now also expect fast and accurate shipping. Same-day delivery will become highly expected in 2019, but the bottom line is that brands must make smooth deliveries, on time, and provide updates to customers throughout that process.
In order to successfully incorporate a personalized experience and support omnichannel with inventory management and streamline shipping, ecommerce brands need a key technology solution that can address these key needs. An advanced order management system like FlexOMS can provide all of these capabilities and more – connect with us today to learn how FlexOMS can benefit your business.