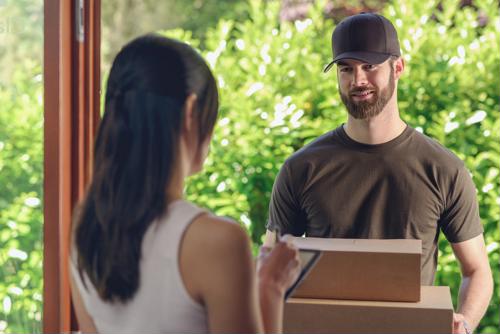 There has been considerable growth in the subscription box market for the past few years, and statistics show there are significant opportunities available for ecommerce providers.
At the same time, however, with so much activity in this sector and new brands joining the fold all the time, it's imperative that subscription box providers take the time to curate an exciting and unique experience for customers. Those that simply dish out sample size products in plain cardboard boxes risk quickly falling behind their more consumer-focused competitors.
Where does the current market stand?
As MarketPlace contributor Victoria Craig noted, this market has been on the rise since the first subscription boxes emerged about a decade ago. The current industry looks like this:
This market hit the $10-billion mark with American consumers last year.
Including Amazon Prime subscriptions, this means the subscription box market raked in $20 billion in 2018, Craig reported.
McKinsey researchers found that overall, 15% of the entire consumer population has at least one (or more) subscription box services delivered every month.
According to ProShip, on average, customers have two subscriptions, and 35% of consumers have three or more monthly services.
While there has certainly been an increase in these convenient, monthly delivery services on the part of shoppers, the same is true for brands entering the market. In fact, more organizations are testing out the waters in this sector than ever before:
"Customers should feel an emotional connection with each monthly delivery."
Lessons and takeaways for ecommerce subscription box providers
There are some key points to take note of here, the first of which being the importance of the customer experience.
In order to maintain a successful presence in the market and continue on a trajectory of growth, providers must ensure that customers feel an emotional connection and excitement with each monthly delivery. Receiving a box of generic goods, without thought toward context, packaging or the unboxing experience, simply won't cut it.
"Consumers are more likely to continue one service over another if they're getting a more special, rare product than they [can't] find elsewhere," AdAge contributor Adrianne Pasquarelli wrote.
It's also beneficial for providers to offer a sense of novelty with their monthly boxes. This can come in a few ways, including through colorful and unique packaging, and witty or quippy notification emails for customers when their delivery has been shipped.
The subscription box market is seeing some changes, but one element that certainly isn't shifting is the need for a robust order management solution to support operations. To find out more, connect with us about our industry-leading FlexOMS today.