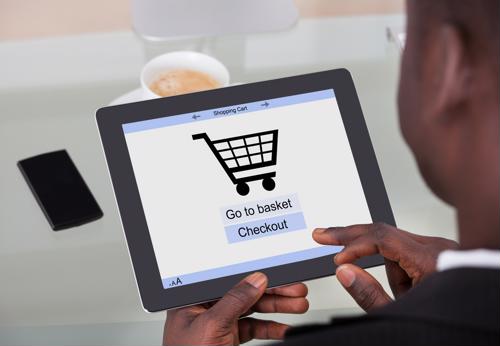 The ordering process can make or break the experience for your customers. In fact, if ordering is complicated, not intuitive or doesn't include all the information buyers need, the chances of cart abandonment go way up.
According to statistics gathered by 99Firms, the average cart abandonment rate for ecommerce businesses today sits just above 67%. This translates to more than $4 billion worth of inventory being abandoned in customer carts each and every year.
Thankfully, there are a few ways that ecommerce firms can recapture some of these losses, such as streamlining and improving their order management process. Let's take a look:
1) Prevent out-of-stock notifications
One huge issue for today's ecommerce shoppers is when brands don't have their preferred merchandise available. Some customers will even cancel or abandon their entire multi-item order if a single piece of merchandise is out of stock.
In this way, it's imperative for ecommerce companies and their warehouse distributors to remain on top of inventory availability and allocation, and do all that they can to prevent these out-of-stock notices on their website. A powerful order management system can help in these regards by enabling users to reorder merchandise when quantities are low, release backorders or flag any goods that are completely unavailable.
2) Be transparent about order cost
Another issue that can hamper the ecommerce customer experience, and by extension, the brand's order management process, is a lack of transparency around order totals. Much of this has to do with the calculation and subsequent addition of elements like sales tax and shipping costs. After all, customers don't appreciate a "sticker shock" situation, where their order total doesn't include these costs and is thus much higher after the fact.
Being clear about tax, shipping and other add-on pricing is imperative, and including all of these within the final order total is a key benefit for both the customer and the ecommerce company.
3) Notify customers about their order
Customers also appreciate transparency and clarity when it comes to where their order is in the management process. Using an order management system that denotes the state of customers' orders from the perspective of warehouse staff can boost visibility and ensure that nothing falls through the cracks. Best of all, this improved insight can be used to better inform the customer.
For instance, an advanced OMS can generate pick tickets for warehouse staff, reduce internal inventory levels when orders are completed, and automatically email the customer to let them know when their order is on the way.
4) Make returns processing simple
It's important for ecommerce brands to keep in mind that customers returns will happen for a variety of reasons, and that this is an important part of order management not to overlook. Stakeholders should ensure that returns processing is streamlined and simple from the customer's perspective. In addition, using an OMS that can automatically update inventory levels according to customer returns is an added advantage.
To find out more about improving ecommerce order management, check out our blog and reach out to us today.