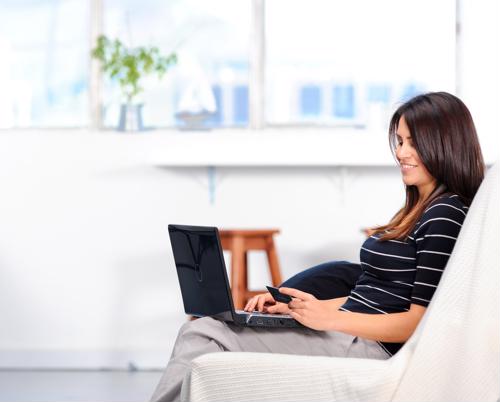 Reliable and efficient order processing is the cornerstone of any ecommerce business. With a robust order management system in place, companies and customers alike can have confidence in daily transactions. The right combination of ecommerce solutions keeps organizations functioning at their best and makes it possible to scale up over time.
Take these four steps to optimize your organization's approach to processing orders:
1. Determine whether batch or real-time order processing is right for your business
"There's constantly mounting pressure in online retail for faster operations."
An essential question that business leaders must consider is whether they would prefer a tool that processes orders in real time or handles them in batches. While batch processing can help companies strategically manage fulfillment, there's constantly mounting pressure in online retail for faster operations. Real-time processing allows the organization to move through the next phase right away after customer places an order.
For companies that prioritize responsiveness and speedy delivery, it's crucial to have an agile approach in place. An advanced OMS simplifies matters by sorting through transactions as they come in and keeping fulfillment moving forward. Having the option to switch to real-time processing may prove to be a major asset for an organization as it scales up and takes on new challenges.
2. Correct customer errors
One of the easiest ways for an online purchase to go awry is when a user enters incorrect information. To maintain efficiency and positive relationships with customers, it's vital to catch these mistakes as early as possible. An OMS can help by checking shipping addresses against a database, as well as standardizing and correcting them as necessary.
3. Make ordering process transparent
Ecommerce businesses build the trust of consumers and encourage them to complete purchases by being as upfront as possible during a transaction. One important step is using an OMS that's integrated with inventory management, so it's always clear whether a particular item is available. In addition, the system should accurately work out sales tax and shipping costs so those charges never come as an unwelcome surprise to the user.
Throughout the fulfillment process, an organization should keep consumers up to date, using an OMS that lets them know when a package has shipped and how soon to expect it. If something goes wrong, the system should be able to connect customers with support and process any returns.
4. Keep payments secure
The highest priority in any online transaction should be security. Ecommerce organizations must make every effort to keep all of their customers' information safe, meet legal requirements and provide shoppers with peace of mind. The proper steps include encrypted order inflow through an OMS and extensive protections for payment processing.
The best way to ensure that credit and debit cards are handled safely is by working with a Payment Card Industry Data Security Standard-compliant Level 1 service provider. That way, an organization never has sensitive data on its own servers. Businesses can count on every step from credit card authorization through handling any outstanding billing issues being appropriately managed.
Successful ecommerce organizations are built on fast, strategic operations that consumers can trust. SFG partners with organizations to bring them the order management and payment processing solutions that fit their needs.