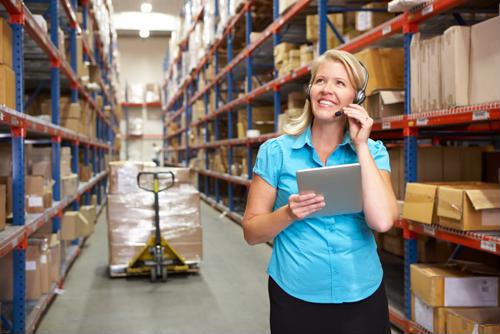 Ecommerce businesses can build positive relationships with customers by offering a selection of high-quality products and efficiently fulfilling orders. However, it's often just as important to handle processes quickly and effectively when a buyer decides he or she does not want a particular item after all. Easy returns and exchanges have the potential to make a huge difference in whether shoppers choose to make purchases from a particular seller – or buy online at all.
The world of online retail has largely embraced the power of speedy, convenient returns. Organizations can take a big step toward keeping up with the competition and establishing long-term connections with customers by working with an experienced partner. With a combination of effective tools and strategic processes, ecommerce organizations proactively meet a significant customer service challenge and enable long-term growth.
1. Present understandable policies
"Convey policies clearly before customers make a purchase."
One of the best methods to prevent snags in returns and exchanges is conveying policies clearly before customers make a purchase in the first place. The conditions and guidelines for issuing refunds or exchanges should be carefully thought out and explained in detail. It's important to tailor these provisions to suit the precise needs of the business. Adopting the most generous rules for accepting free returns might lead to happier customers, but also mounting expenses down the line.
2. Use a high-performance order management system
The right tools can be a tremendous advantage in managing orders and inventory, especially when it comes to the complexities of returns and exchanges. A complete order management system ensures accurate inventory records and keeps ecommerce operations on track. However, organizations can improve their returns management by selecting an OMS that's tied into a relational database to provide total visibility into customer interactions.
An advanced approach to returns processing goes beyond handling the transaction and garners useful insights. A robust OMS is capable of gathering data from consumers so an organization can take steps to improve its products and services. That means more satisfied customers, higher sales and substantial savings on returns processing in the future.
3. Collaborate with a knowledgeable fulfillment partner
Implementing highly efficient and reliable procedures for fulfillment, much less returns and exchanges, is hard when you're going it alone. Organizations can get packages out to customers faster and strategically manage returns by teaming with partner that already has extensive resources and personnel in place. Working alongside ecommerce fulfillment specialists makes it possible for growing organizations to meet the demands of warehousing and distribution in a highly competitive marketplace.
With the necessary facilities and operations in place, reverse logistics is no longer a headache. A company has access to a straightforward workflow, whether it needs products repacked and added back inventory, recycled, donated or remanufactured. SFG provides ecommerce retailers with the systems and operational support they need to offer exceptional customer service, from order processing through distribution and, when necessary, returns.