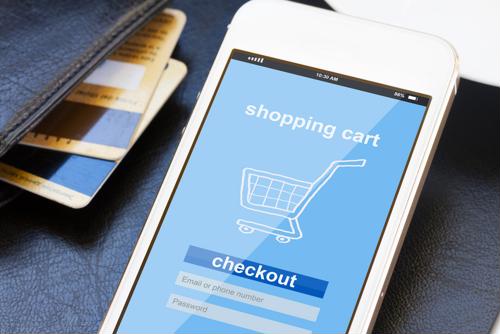 Today's ecommerce consumers have heightened expectations for getting the items they want delivered to their door fast. For growing organizations, an agile supply chain with a high level of visibility is an increasingly crucial factor. The capabilities to offer pre-orders and place items on backorder can make a big difference in providing quality service and maximizing operational efficiency.
Ecommerce companies should explore the possibilities of a reliable inventory management system. When leaders have an expanded awareness of their own stock and a full range of features to connect customers with in-demand products, they lay the groundwork for continued expansion. An experienced partner with extensive resources makes it possible to strategically and proactively handle inventory and achieve long-term success.
Enabling better processes for pre-orders
"Pre-orders offer some major advantages for online retailers."
Pre-orders give loyal consumers a chance to get the jump on obtaining a hot new product and also offer some major advantages for online retailers. Businesses gain an early sense of the demand for an item and can plan manufacturing and fulfillment accordingly. The practice serves to minimize risk involved in a product debut, since much of the stock is already paid for by the time it's ready to ship.
A well-promoted and managed pre-order can lead to closer relationships with customers and go a long way to create buzz around an item. To make advance sales run smoothly, a retailer must have quality inventory and order management systems in place. With the necessary tools and resources integrated into ecommerce operations, it's simple to check availability and allocate items so a pre-order goes off without a hitch.
Maintaining strong relationships with backorders
No company wants to miss out on a sale or damage its connection with a customer because a particular product is out of stock. That's why it's vital to maintain accurate inventory records with automatic reduction and immediately flag any items that become unavailable. Making it as simple as possible to issue backorders allows retailers and suppliers to keep their customers on track toward a purchase.
A carefully thought-out process makes backorders an effective part of an ecommerce sales strategy. Updating the website to inform customers of the situation as soon as possible and holding off on processing payments until it's possible to fulfill the orders are wise choices. If practical, sending a partial order or offering a discount on a future purchase might also help to keep customers happy.
Making end-to-end improvements in managing orders and inventory
Businesses that are striving to grow need an approach to inventory management that's also prepared to scale up. By partnering with SFG, companies can implement an advanced order management system that includes a powerful inventory component.
With enhanced transparency into current supply levels and a unified database for tracking customer relationships, an ecommerce retailer takes a forward-looking stance in controlling fulfillment and allocation. With all the necessary information and tools readily available, leaders can plan strategically for pre-orders and act quickly to handle backorders.