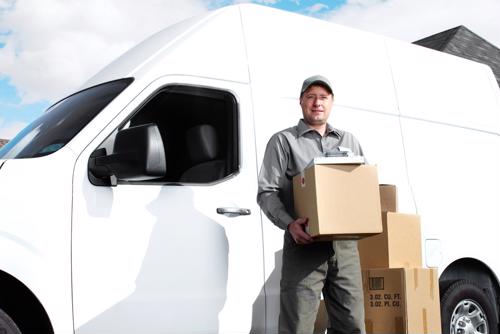 Ecommerce businesses rely on accurate information to interact with consumers and get products out to them in a timely fashion. Every part of a company's operations, from marketing to fulfillment, can function more effectively and efficiently when armed with quality data. That makes robust and up-to-date information an invaluable resource, providing visibility and insight into an organization's customer engagement.
One way this kind of data helps involves maintaining quality address hygiene processes. Having incorrect addresses on file can put a business at a major disadvantage, so drawing on reliable tools for cleaning and managing contact information is crucial to a growing organization. With a clear understanding of how to handle addresses and other customer data, ecommerce leaders can more effectively scale up operations over time.
How address standardization works
"Address hygiene is a vital concern for a wide range of businesses."
Address hygiene is a vital concern for a wide range of businesses. Whether a company is shipping products or sending promotional materials, consistently having the right information on file for customers makes a huge difference. When organizations practice good address hygiene, aided by software programs that validate and correct data as necessary, they avoid the waste and customer service issues that accompany sending out items to the wrong places.
These programs use a variety of methods to address common issues with contact details, verifying all new entries in a system by comparing them to a global database. The software assesses whether an address is formatted correctly and identifies and fixes any misspellings. If any of the required input is missing or wrong, the program can find the right information by, for instance, changing a ZIP code to match with the city and address. These programs also retain the original entries for later use in resolving cases.
An important means of tracking shifts in customer addresses is drawing upon the U.S. Postal Service's National Change of Address system. USPS maintains a database of about 160 million change-of-address records for individuals, families and businesses. Those names and their up-to-date locations are available to approximately 500 organizations currently licensed by the USPS, and the applicable findings can often be accessed by address standardization software.
Incorporating better address hygiene into ecommerce transactions
An address cleansing service that uses NCOA Link can keep costs under control while cutting average delivery times and resolving customer service issues. NCOA updates can make direct mail campaigns more effective and boost response rates, but address data also has a major role to play in keeping ecommerce transactions on track. All too often, customers make mistakes when they enter basic data for an online purchase. Leaving these errors uncorrected can lead to costly problems with shipping down the line that also negatively affect the customer relationships.
A powerful order management system can improve how a business handles ecommerce sales in a variety of ways, including ensuring that shipping and billing addresses are accurate with Coding Accuracy Support System processing. Ecommerce businesses can keep their records clean and current by applying the information stored in an extensive relational database to every sale and customer service interaction. With immediate visibility into the relevant records, a checkout system can automatically standardize and correct street addresses, seamlessly fending off potential problems and keeping processes running smoothly. When a business registers a change to a customer's address, it's applied right away to all revenue, title, invoice or renewal streams.
Address standardization and correction is one of the numerous ways that SFG enables streamlined operations, improves communications with customers and makes scaling up possible. Data-driven processes are the foundation of today's ecommerce companies, and keeping detailed, accurate records sets the conditions for sustainable growth.