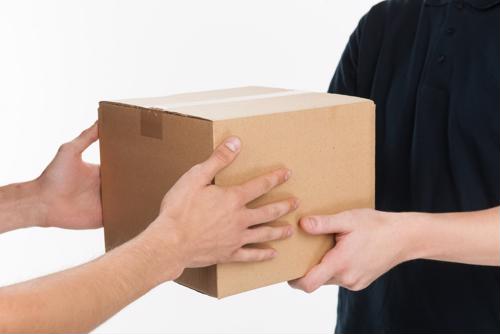 It's not difficult to understand the current trend toward subscription boxes. For many subscribers, these deliveries can be akin to Christmas morning, with a feeling of excitement and fun that accompanies opening the box to see its contents.
However, as Forbes contributor Brad Birnbaum pointed out, there are more than 2,000 subscription box options available for consumers today, and only a portion of these will remain operational in the near future. The key to surviving in this marketplace is to provide services that align with customers preferences, while differentiating from the competition.
Let's examine the top features customers want, and how subscription box providers can support them:
1) Fresh, new products
"The average active subscriber has at least two subscriptions."
Now that customers are signing up for more than one monthly box, it's important to provide them with new items with each and every delivery. According to McKinsey, the average active subscriber has at least two subscriptions, and 35 percent of consumers have three or more subscriptions.
However, a major turnoff is when boxes arrive, but contain items that customers have received previously. Repeats like this can considerably hamper the excitement and successful customer experience subscribers are expecting, and can even lead to cancelations. In this way, it's imperative that subscription box providers work to offer fresh, new products each month.
2) Sample sizes and full-size purchase discounts
As marketing lecturer Louise Grimmer and associate technology professor Gary Mortimer wrote for The Conversation, a driving force behind subscription box demands is the ability to check out a product before fully committing to a regular purchase.
"Retailers know that most customers want to see, touch and 'experience' products before they buy them, so subscription boxes, often filled with smaller sample sizes of new products, give customers a chance to try before they buy," Grimmer and Mortimer noted.
This strategy can also be more cost-effective for businesses, and those savings can be shifted to enable discounts for purchases of full-size versions of products for subscribers. This approach has been successful for makeup subscription box service Ipsy, which provides sample-size items in monthly boxes, combined with price reductions when subscribers make purchases.
3) A positive experience backed by robust service
The products and potential discounts provided by monthly box services are important to customers, but as Birnbaum noted, one of the most critical aspects that customers require from their subscription boxes is robust customer service support.
"[S]uccess will come down to a number of factors: product market fit, pricing, marketing – but the differentiator will be customer service," Birnbaum wrote. "Every interaction is an opportunity to build more loyalty."
The optimal way to support a high level of service is to ensure robust organization and management of customer information alongside impeccable fulfillment. In this way, an advanced order management solution such as FlexOMS can represent a secret weapon for subscription providers, enabling a full view of customer details and preferences, visibility into product availability and real-time batch order inflow data.
To find out more about how FlexOMS can benefit your organization, connect with SFG today.