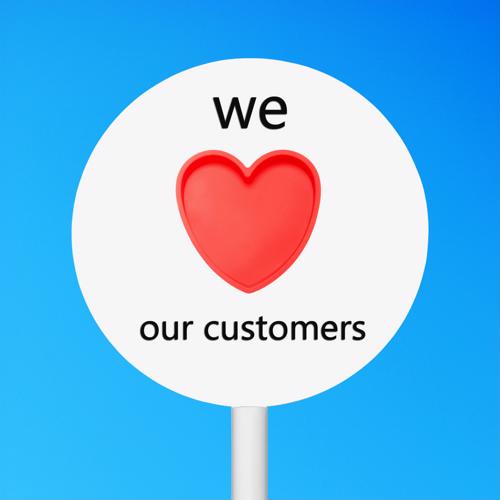 Retailers and service providers are well aware of the expression "the customer is always right," and in the current, increasingly competitive subscription box industry, this couldn't be more correct. Consumers have an array of different choices available to them, so if one provider doesn't come through and meet their needs, they can easily switch to a competitor.
In this realm, it's more important than ever for subscription box providers to get things right, even for their most demanding clients. Thankfully, there are a few tips and best practices companies can use to boost overall satisfaction and connect with more difficult customers:
Head off common issues before they become problems
"Learn from earlier missteps."
It's much easier to navigate choppy waters when you observe and learn from the missteps of those that have gone before you. For subscription box providers, this equates to pinpointing the common issues that emerge with other companies and working to address them within the business's own model.
For instance, Business Insider reported that many subscribers have complained of a lack of clarity within the billing process. Providers that revisit their own billing activities with this knowledge in mind can work to simplify things and reduce the chances that this problem will impact their clients.
Leverage customer information for cues
It's also important for providers to use the details they know about their customers to curate a more personal experience, and this includes working to customize interactions from the very start of the relationship. In this instance, it's particularly helpful to have an advanced order management system in place to organize and maintain customer information, while also providing a complete look into consumer preferences throughout clients' lifecycle with the brand.
An OMS can represent a powerful customer database, allowing stakeholders to glean important information and demographics that can be used to curate more tailored boxes. For instance, details including a customer's birthdate and address can tell you quite a bit, making it easier to select products that match consumers' interests based on their age and where they live. In this way, a grandmother in Arizona doesn't receive items that might be more aligned with the preferences of say, a teenager in Alaska.
Enable and use reviews for customization
Building on available customer details, subscription providers can also work to further personalize each monthly box based on reviews of the previous month's offerings. This is a common practice, particularly within the beauty box space. This strategy also enables the pairing of physical unboxing with a digital experience, supported by a complementary mobile app where customers can provide ratings and reviews.
As Fit Lifestyle Box pointed out, reviews like this can allow providers to adjust curated boxes as needed, and to better gauge the overall impression and suitability that each box offers customers.
Streamline fulfillment and delivery
Once items have been selected according to customers' individual preferences, it's imperative that providers top off the experience with seamless order fulfillment and delivery. This is another place in which an advanced order management system, like the innovative FlexOMS, can become a key asset.
To find out more about how FlexOMS can support your subscription box company and enable you to cater to and support even your most difficult clients, connect with our specialists today.