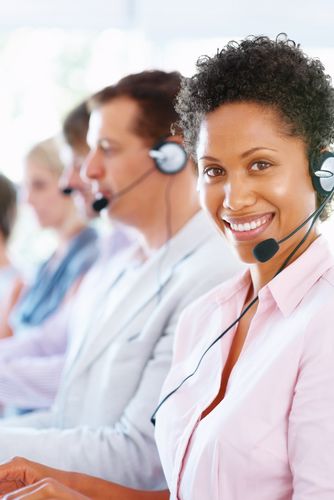 As you build up your ecommerce business, the first few questions that you may ask yourself are: How do I get my product to my customer quickly? What's the best way to market my brand online? How do I best manage my inventory? While these are all great questions to ask as you set up your web store, the question of how customer service should be handled usually goes unanswered — much less even discussed.
Often overlooked and under appreciated, a great customer service team is one of the best ways to provide a customer with a memorable shopping experience. The opposite can be true too: A poor customer service experience may deter them from shopping at your store ever again.
A recent study conducted by CRM platform Kustomer found that 90% of consumers would "not shop with a retailer again" if they were provided bad customer service. The same study found that 67% of consumers would completely abandon their purchase after a bad interaction during the purchasing process. Worse yet, about 27% of customers will take to social media about their bad experience, deterring others from trusting in your company.
With so many online shopping outlets in competition with one another, your company's margin for error has become much more slim. Customer service shouldn't be an afterthought — it's one of the most integral pieces of the puzzle.
From cost center to profit center
Cost centers are usually defined as a function or department that contributes to a company and costs money to operate, but does not directly make the company any money. The customer service branch is one example of such a department, along with human resources and information technology (IT). If a company head decides to dissolve these departments, for instance, the company would technically be saving money. However, we all know that doing so would be a bad move.
So while customer service centers are classified as cost centers, they hold one of the most important jobs in a company: direct interaction with the customer. They are also able to make money indirectly through providing pristine customer experiences that can win your business repeat customers.
Hands-on customer service can build brand loyalty
Despite the number of customers who shy away from companies due to bad customer service, a study conducted by Yotpo found that customer loyalty is actually still on the rise. More than half of surveyed customers would spend more at a store they like even if there are cheaper options elsewhere, which makes building brand loyalty a critical component of your business plan. Building that loyal customer base starts with strong customer service.
Let's discuss a few tips that you can use to improve your customer service department and make it more hands-on.
Loyalty is created through the absence of perceived risk.
Reduce perceived risk by providing great service
One of the most important aspects of a great customer experience is consistency. Loyalty is created through the absence of perceived risk.
For example, when a customer places an order for an item online, they're usually taking that risk — especially when they decide to buy from a smaller company for the first time. Without proper communication from the store, the customer doesn't know when they will receive their item or if it will even arrive at all. If the customer is unlucky enough to never receive their order and customer service is unable to help them, chances are they will not be purchasing from that company again.
Ensure that your customers can have peace of mind about shopping at your store by providing great customer service. This can include sending follow up emails about when an item has shipped, implementing notifications for any change in order status and providing your staff with the necessary tools to look up package tracking details. By performing such actions, you will ensure that your customer will feel well taken care of.
Provide transparency
When a customer asks you where their package is, one of the worst responses you can give is, "I don't know."
Ensure that you'll never have to answer in that way by making sure your order management system is up to par and has information that is readily available to your customer service reps. Transparency about where a customer's order is can build trust in your brand name. Having a backend that is organized and streamlined can help your company come off as well-prepared.
Better yet, implement a system where shoppers can look up their orders themselves through a customer portal. Provide a system where a customer can get updates on their orders at their own leisure, or even create an AI-sourced chat support on your site to answer simple frequently asked questions. This can reduce the amount of calls your customer service department receives, which can allow them to dedicate more time on other tasks.
Use a universal customer service platform
There are multiple ways in which a customer can reach your company. They can either call your customer service representatives, message them on social media or send an email, amongst other methods. For particularly complicated problems, it can be extremely hard to keep track of who said what as the customer bounces between your company's many channels.
You can help mitigate this confusion by creating a unified customer service platform. When a customer reaches out via message one day and follows up via email the next, your customer service representatives will be able to keep track of any advancements in their request.
Having a streamlined system like this can also allow your employees to leave room for notes about the customer and any changes to their inquiry. Asking a customer to repeatedly explain their situation over and over again to different people could lead to frustration, which heightens the likelihood of a bad interaction. Lessen the risk of that happening by keeping a running list of notes and updates about the situation's progress — so your employees are ready to tackle the customer's problem head-on.
SFG can help
If you're looking for advice on how to provide the best customer care for your audience, SFG is here to provide the solution. SFG offers a complete Customer Care package to fit the needs of your company.
Contact us today to learn how our package can bring your customer service experience to new heights.