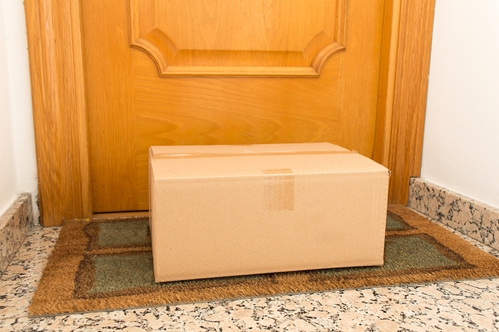 As with any industry, companies in the subscription field encounter certain challenges unique to their offerings. It's crucial for business leaders to be aware of these difficulties prior to starting an organization with this focus. If executives don't learn about these problems beforehand, it's best to remain updated as their subscription-based enterprise progresses.
SFG has a look at the five most common issues subscription businesses run into and how to avoid them:
1. Customer turnover
Subscription organizations have become successful by enabling their consumers to test samples of products before making a larger purchase. Yet, clients can become tired of these items over time, leading to a high rate of turnover for this industry. The key is making sure the subscription offerings cater to a particular need of the customer, according to Business Insider.
"[Subscription businesses] grow quickly because consumers are eager to try new things, but then consumers stop buying because they find that they don't need the product or service," said Sucharita Mulpuru of Forrester Research to Business Insider
Companies focusing on subscription boxes have to ensure the products they provide are items consumers not only want, but will continue to use over time. Failing to do so could lead to a large amount of churn and the inability for these enterprises to find loyal customers.
2. Recurring billing
With subscription-based services, consumers can decide how often they want to pay for and receive a box filled with particular products. Companies offering these items may discover challenges with their recurring billing. Not only does the business itself have to make its payment structure clear to clients, but it needs to be simple for consumers to alter their preferences as they see fit.
If billing continues to be an issue, subscription organizations need to make sure they provide the most comprehensive customer care possible. Consumers who cannot alter their payment options online will likely look for another way to do so. These companies also have to be mindful of potential problems that could arise with this subscription element on the customer's end. If a credit card expires, for example, businesses will need a course of action to rectify the complication.
3. PCI compliance
Offering recurring billing is an important facet of subscription services, but so is ensuring that payment option is as safe as possible for customers. While keeping credit card information stored is highly discouraged, many companies do so to streamline their ability to take monthly installments from clients. Most often, this data includes not only the card number, but the expiration date and possibly the CV2 number located on the back of the card itself.
"Companies storing credit card data must become PCI compliant."
If fraudsters get ahold of these materials, subscription companies and their consumers could find themselves in great danger. There are security protections available, however. In fact, some are mandatory. If a business is storing online payment details, it must maintain compliance with the Payment Card Industry Data Security Standards (PCI DSS), according to VentureBeat. These guidelines offer ecommerce and subscription-based organizations 12 simple steps to reach complete PCI adherence as well as rules specific to the services offered. For example, enterprises utilizing electronic storage must apply encryption to customer materials.
Becoming PCI compliant is one of the largest – and most important – challenges facing subscription businesses. Although many companies attempt to complete this goal on their own, others use a third party to adhere to the DSS. SFG can help ecommerce and subscription organizations alike become fully compliant with PCI guidelines.
4. Engagement
Although customer turnover and engagement go hand-in-hand, the two are not mutually exclusive. Consumers may unsubscribe from certain offerings, but companies in the industry can take certain steps to avoid that problem, even if the products and services being offered are similar each time they're delivered.
Business leaders should make their clients feel special. Something as simple as a small subscription box on a customer's birthday – free of charge – can go a long way, especially if it's curated to fit that person's interests. Keeping these passions in mind, organizations can look for ways to link their offerings with those of other enterprises, according to Econsultancy. For example, a client paying for a monthly delivery of wine may frequently look for cheese to pair with the beverage. Subscription companies that partner with their competition to offer a well-rounded experience for consumers can increase their client referrals and satisfaction rates.
Other ways to improve engagement, according to Business 2 Community, include responding to consumer reviews, celebrating company milestones with client gifts and developing product tours.
5. Inventory management
Subscription companies handle a large amount of stock. Each box that is processed and delivered likely includes a couple of different products for clients to try. No matter what the inventory – whether it's beauty supplies or shaving tools – these businesses rely on efficient and effective management of their products.
Yet, maintaining order in this department can be troublesome for some organizations within the subscription industry. These enterprises need a system that will gather customer orders, locate items, create the package and send the delivery on its way. To do so in a productive manner, subscription organizations can benefit from either an inventory management solution or an order management software that also encompasses administration of stock. These technological tools make the subscription process that much easier. In addition, orders that arrive on time and include the proper items will increase consumer loyalty and happiness with the service they receive.