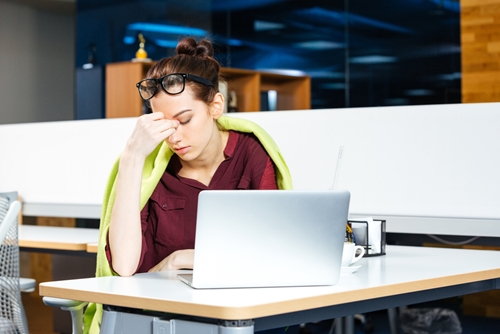 Ecommerce companies hope to grow their business over the years, bringing in loyal customers and improved profits alike. As these businesses become more successful, however, there are certain elements of their operation that are likely to change. While hiring more employees and offering more products and services may seem like a given, online organizations also have to consider their software.
A higher level of prosperity calls for a more advanced ecommerce solution. Yet, it can be challenging for web-based companies to know when it's time to break up with their software. Here are five telling signs that signal online businesses should leave their old system behind:
1. Not enough integration
It's not uncommon for online organizations to utilize more than one technological solution as their operation expands. While one piece of software handles payment processing, another could complete shipping and tracking practices. Yet, this multisystem approach can become tiresome and ineffective after a while. Having to go back and forth between various technologies can be troublesome for employees and lead to easily avoidable errors.
If the software doesn't offer enough integration and automation, business leaders should consider another system avenue, according to Entrepreneur. Using more than one solution can lead workers to spend more time and effort on something that should be simple. An integrated platform enables online organizations to complete all of their necessary tasks within one form of technology, making the operation that much more efficient.
"Ecommerce companies need a software provider that offers support."
2. Lack of technological support
Have you experienced issues with your ecommerce solution as time goes on? Are orders not going through or are employees locked out of the system? While these situations alone are enough to start looking for new technology, many companies will continue to tough it out to save themselves some money. Instead, business leaders rely on the support of the system provider for assistance with these problems. If that service element is lacking as well, it's time to expedite your search for updated software, according to All Business. Poor care can come in the form of delayed responses to your outreach about solution-related errors, the inability to deploy patches or the unwillingness to provide updates to the technology when issues arise. If the problems with your software vendor continue to add up, cut your losses and look elsewhere for ecommerce technology.
3. Customer complaints
While executives often consider the back-end of their ecommerce software, it's critical for these leaders to also be mindful of how consumers interact with the technology. The customer experience is vital to the success of an online company, especially since people aren't talking with business representatives face-to-face.
If clients have a negative interaction with a web-based organization and its software, they will likely make that sentiment known. If the experience is bad enough, people may look elsewhere for similar products and services in the future. Customer complaints or other forms of frustration are a strong sign that it may be best to update or entirely replace ecommerce technology, according to CMO. Finding a solution that is simple for both employees and consumers alike to use could lead to improved loyalty and satisfaction with the company for both parties.
4. No mobile optimization
According to Shopify, mobile sales accounted for 50.3 percent of all ecommerce traffic in 2014. This figure will likely continue to rise over the years, as more consumers have access to smartphones and tablets and look for more convenient ways to shop.
While having an online store 10 years ago was quite an advancement, web-based organizations have to keep up with the times. Now, these businesses could suffer without making sure that desktop website is optimized for mobile devices. Ecommerce companies that are mobile-friendly will gain higher search-engine rankings on Google and can improve their bounce rates. In fact, consumers are five times more likely to abandon a site if it isn't responsive on mobile, according to a Google study. Here are some of the elements customers are looking for in an ecommerce store that can be accessed on their smartphone or tablet, according to Search Engine Watch:
Loading time of five seconds of less.
Large, mobile-friendly buttons.
Limited scrolling or pinching to adjust screen size.
Links to social media profiles.
Ability to call the business itself through "Click to call" feature.
Easy access to company contact information.
If your software is not only unresponsive on mobile, but doesn't include the above tools, you should look into new technology.
Without efficient and effective ecommerce solutions, online businesses would struggle to not only be successful, but to survive. Although some web-based companies may be tied to their way of completing important practices, there comes a time when new software is a necessity. If your organization experiences any of these situations, a new technology solution is essential.
SFG offers the technological solutions necessary to streamline your online store.