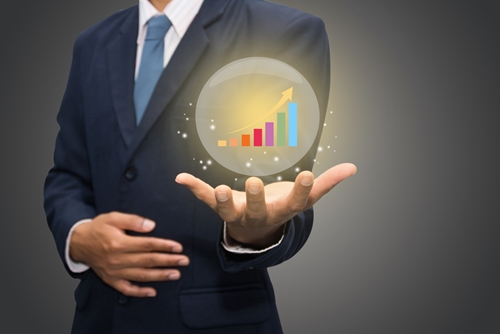 Every year, a new crop of online stores pop up, hoping to not only break even but turn a profit. According to Lemonstand, there were 12 million ecommerce sites in 2015, bringing in about $1.6 trillion from worldwide shoppers. What makes these web-based retailers successful? SFG has a look at the five most important elements of a profitable enterprise:
1. Always focus on the consumer
There's a reason why businesses stick to the mantra, "The customer is always right." When it comes to making money off of products and services, online companies need to be cognizant of what their clients want and need. Keying into these two elements of a shopper's persona will help ecommerce organizations not only grow their audience, but their profits as well. While the items for sale are important, so is the level of service online retailers provide to consumers. It's crucial for these businesses to focus on the user in all elements of the operation, according to Entrepreneur. This means providing appropriate pricing, shipping options and a streamlined shopping cart and checkout process. Concentrating on the entire user experience will ensure clients are taken care of from start to finish.
"Narrowing the focus can work wonders for ecommerce businesses."
2. Don't go too big
While the goal of any online company is to grow their consumer base and provide top-notch service, business leaders shouldn't overcomplicate what's working. Although adding new products and services is a gradual step many ecommerce organizations take at some point, it's important for these retailers to stay in line with what they currently offer. Sometimes, narrowing the focus can work wonders on appeasing clientele, according to Small Business Trends. Ensuring the current elements of the operation are running without hiccups and strengthening present responsibilities of the company can lead to greater client satisfaction and a fortified reputation within the industry.
It's normal for web-based companies to want to expand their offerings. Before doing so, however, bolstering their current practices is a smart strategy. From there, online organizations can better develop new products and services that fall in line with the credibility they've gained.
3. Perfect the supply chain
Consumers know what it takes to complete a purchase, but they're less familiar with the behind-the-scenes process. The most important thing to them is receiving what they ordered in an efficient manner, with everything intact. To hold up their end of the bargain, ecommerce companies need to ensure their supply chain is effective, according to The Balance. From gathering order slips to locating and packaging products to sending and delivering the boxes themselves, online organizations have a lot on their plate. While some are able to complete all these steps themselves, many others find order fulfillment to be one of the more difficult elements of their operation.
To protect customers from the consequences of poor management of this practice, web-based retailers could implement helpful technology to streamline this process. An order management system can complete all of these responsibilities among many others, including notifying clients if their order is delayed for whatever reason. Ensuring the returns process is streamlined is also critical to maintain a strong customer relationship.
4. Simplify the site itself
Since customers don't have the opportunity to test products before purchasing them, nor do they usually interact with a real person before placing their order. The entire online process has to be as easy as possible. This obviously stems to the creation of an efficient and navigable website for people to use. Not only should the ecommerce platform look good and function properly, but it must offer a simplified consumer experience, according to CIO.
Some elements to consider when designing this online store is ensuring the site can be viewed on whatever browser and device clients decide to utilize. That means developing the ecommerce platform for mobile devices and producing easy steps for customers to follow. Enabling people to pay via Apple or Android Pay will enhance the shopping experience that much more, but online organizations should be sure to showcase the necessary security precautions associated with that method of payment as well as the site's own protection features.
5. Build traffic
Although friends and family can help get the word out there about an ecommerce store, business leaders have to invest in other strategies to promote traffic to their sites. Practical Ecommerce suggested increasing visitors by focusing on search engine optimization, blogging and social media. These marketing tactics will help web-based retailers find valuable consumers who are not only interested in the products and services being offered, but will likely return in the future with their friends in tow.
Every ecommerce organization wants to be successful. To complete that goal, there are certain processes and practices businesses must utilize. The key is making sure both the front end and behind-the-scenes operations are running smoothly enough to provide a top-notch shopping experience for consumers.
SFG can provide the ecommerce tools online organizations need to build an efficient and effective site for their consumers. From order management systems to payment processing and beyond, SFG can help companies build a operation that will yield the results they desire.