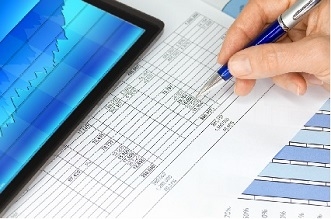 Retail companies – both online and brick and mortar – require digital tools to help them with their daily practices and processes. This technology is crucial to the success of their operation, as efficient systems can lead to happier employees and customers. While some businesses have their own solution in-house, many more decide to outsource this task to a third party. With so many options available today, organizations need to know what qualifications and specifics are most important. SFG has a closer look at the questions executives should ask before implementing retail software:
What are the vendor's credentials and certificates?
Companies need to know the level of experience and expertise their potential partner possesses. Working with a third party just breaking into the retail world may be cheaper, but it will be less likely to know how to handle situations that may arise, especially those relating to data security. Executives making the tough decision should ask for the provider's credentials and proof of certifications, according to CIO. This background will show how dedicated a partner is to providing a safe and comprehensive service. Leaders should take a close look at these qualifications as well. Do they relate specifically to the solutions their organization is looking to implement? Do they provide the assistance a company will need to make the system work successfully? These inquiries can point to the best – or worst – partner for the job.
"Businesses will want an implementation process that is stress-free."
What does the implementation process entail?
When surveying potential partners, businesses need to understand what introducing the software to the current infrastructure will require. Executives should ask about down time, additional implementation expenses and the availability of an experienced team to aid in the process. Although organizations may attempt to cut corners and costs by trying to put the software into place themselves, this action could result in more problems than necessary. With help from the technology provider itself, companies can ensure the solution's introduction is carried out successfully.
Forbes used Hershey's, the candy company, as an example of a botched implementation that other organizations want to avoid. The chocolatier missed out on their big-selling Halloween season at a cost of around $100 million due to problems with introducing new software. This is a mistake executives will want to avoid repeating.
What's the team like?
It's not uncommon for company leaders to focus on the specifications of the technology itself when making their decision. Yet, the software isn't the only element of the relationship organizations should look into. Instead, executives need to ask the appropriate questions about the future team they'll work with. Evaluating both the people and the product is a crucial step toward finding the right fit in a retail technology partner, according to Projector PSA. Will the third party help with implementation? How flexible are partners willing to be with the contract? What level of expertise do employees have? What kind of support is available? All of these inquiries will help businesses select the third-party software provider that will offer the right abilities for the company's needs.
How secure is the system?
The software companies decide to implement will handle a large number of responsibilities while also storing a lot of valuable information relating to customers and the business itself. While services like data management are crucial to ensuring organizations can always get in touch with consumers in an efficient and effective way, executives also want to make sure their system provides a high level of security. Whether it's a cloud-based or in-house service, leaders should inquire about the safety of the solution, including the measures technology partners have in place, according to Entrepreneur. These practices should be updated on a frequent basis to protect against the newest security threats.
"Leaders should look for certain security elements like data encryption and regular audits."
Companies should look for items including firewalls, anti-virus detection, data encryption, security audits and the availability of a disaster-recovery plan. These specifications will show that third-party providers are taking all the steps necessary to protect their partners every step of the way.
Will the software integrate easily?
The majority of businesses already have a technology solution. While some organizations may want to replace these systems completely, others just want to add other services to what they have in place. As a result, executives need to search for software that will integrate with pre-existing solutions, further expanding and enhancing an organization's capabilities. For example, businesses may have already implemented a secure payment processing system, but need the assistance of an order management tool or distribution feature. Leaders can look for these tools separately or find a partner that offers them bundled.
Furthermore, will these additional services integrate into existing platforms? If so, the decision may be easy. If not, it may be time for business leaders to evaluate what they have in place now to see if it's worth replacing completely for the long run.
Selecting a retail technology partner can be a difficult decision for brick-and-mortar and ecommerce companies. There are many questions and qualifications to inquire about, including certifications, experience, integration, security, support and implementation. Once executives have completed this research, they can make the most informed decision possible also keeping their budget in mind.
SFG offers businesses a wealth of options when it comes to retail technology. Not only can SFG provide business intelligence and analytics assistance, but also database and order management with the help of an experienced and supportive team.