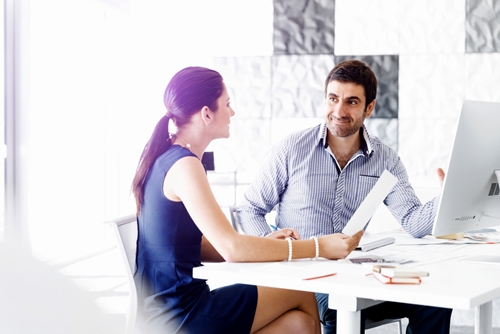 Customers crave a personal experience whether they're buying from an ecommerce retailer or a brick-and-mortar store. Clients want the business they're purchasing from to meet their needs, wants and expectations in a variety of departments. It's no different for companies working with third-party service providers to aid their operations. Organizations need to select and utilize a partner able to modify important processes to suit the personality, reputation and obligations of their business. Let's take a look at some examples of the areas that need to be customized for a high level of success:
Customer service
Client care is one of the most critical aspects for any business. Consumers desire an organization they can trust and one that treats them with respect, no matter what the situation. Every company has its own method of customer service. These tactics shouldn't disappear when working with a third-party partner. Instead, the specifics of an organization's client care policy should be enhanced with the additional assistance provided. This requires merchants to understand the strategies that work best for their business and its employees and share them with the service provider.
As an ally to the company, the third-party partner can offer tips and tricks to improve this customer service. Elements like adding a live chat option or a promise to respond to email requests within 24 hours can boost an organization's trustworthiness and level of consumer satisfaction. By utilizing the right service provider and offering convenient communication channels, businesses can continue their positive growth within their industry, according to The Next Web.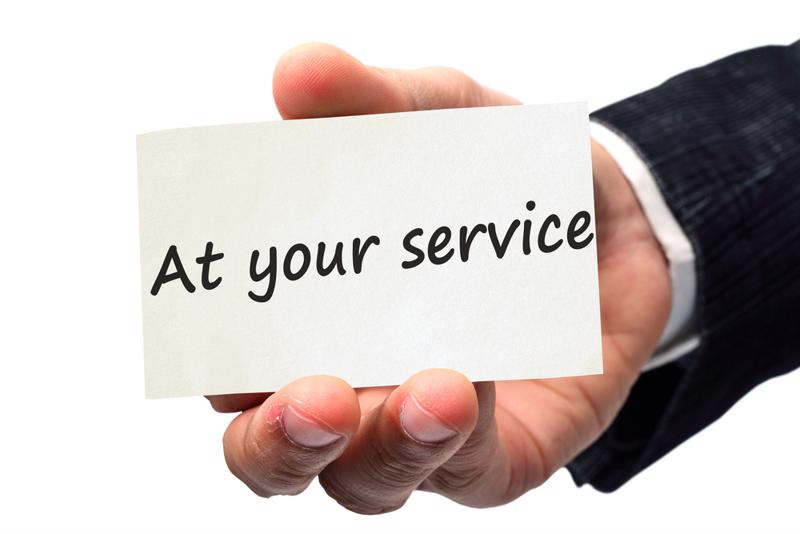 Tone
The majority of people have interacted with someone whose tone of voice was not conducive to the situation at hand. This element, if not perceived well, can have a negative effect on a customer's experience and cause them to look elsewhere for similar products and services in the future. When working with a service provider, businesses need to locate a partner that utilizes a tone that suits their needs and those of their consumers.
Every kind of organization requires a different example, so companies must understand what they're really looking for before making a selection. Organizations should feel comfortable asking for examples their third-party partner would use for particular situations or just for general use. Furthermore, companies should not be scared to ask for what they want. If merchants have their own idea of what the tone should be, they should share it with their service provider. According to Udemy, providing a model – or in this case a tone of voice to imitate – will help partners utilize a vocal change that is appealing to customers facing a variety of situations.
Internal security
Businesses handle a lot of personal information from customers, including credit card data, addresses and birth dates. These materials are all extremely sensitive and very dangerous if they end up in the wrong hands. One of the reasons organizations may choose to work with a service partner is to take advantage of the security measures they offer. With comprehensive protection of consumer data, companies will gain credibility with their clients.
One vital internal security element the selected third-party provider should offer is compliance with the Payment Card Industry Data Security Standards. These guidelines provide companies – both ecommerce and brick and mortar – with steps to safeguard customer data that is processed, stored and transmitted on a daily basis. These requirements are personalized based on the size of the company, so organizations need a partner that can adhere to this code for the duration of their relationship.
"Tools that assimilate into current systems are crucial to a business' success."
Integrable tools
During the process of selecting a third-party service provider, companies have many factors to consider. Organizations want a partner that will assimilate with the efficient practices they already have in place while also enhancing the business with their own add-ons. These extra tools should be integrable with the equipment currently in place or vendors should be able to supply the necessary software.
By taking a look at what merchants are already working with and pinpointing holes or flaws within the operations, partners can customize solutions that will make the company more effective and productive in the long run. Examples of these additional, integrable resources include ecommerce shopping carts, order management systems, warehouse and distribution assistance and inventory management.
It's crucial for companies to continually grow their operation. It can be difficult for organizations to complete this task on their own. As a result, many businesses look to third-party partners to incorporate customized services into current practices to enhance the development of the enterprise as a whole. Just like customers, companies hiring outside help want a personalized experience, so vendors need to provide customized solutions to meet the needs and wants of their customer. Elements like customer service, tone of voice, internal security and integrable tools are just a few of the offerings partners can offer for the best success.