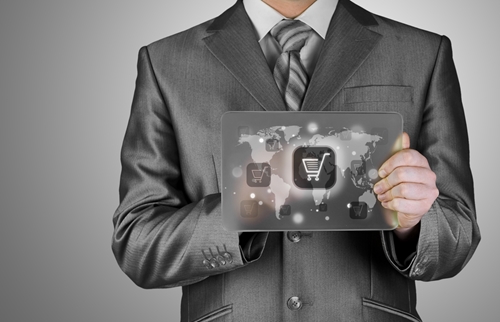 When starting an ecommerce business, retailers know there are some tasks that are more necessary than others. One such responsibility is the payment processing aspect of operations. Without this element, merchants would encounter difficulty accepting and completing online transactions. It's crucial for organizations to develop familiarity with the features associated with payment processing equipment for the highest level of success. These tools help companies operate as efficiently and effectively as possible. Let's take a look at some fundamental information ecommerce businesses should know when choosing a payment processor:
PCI compliance is imperative
Selecting a payment processing partner can be a difficult process, especially with a variety of options available to merchants today. When making this decision, business owners need to consider data security, including that of their organization and of their customers. Ecommerce retailers need a provider that will give them the most current form of protection while also offering safety throughout the course of their relationship.
One of the most critical security components online companies should include in their must-have lists is compliance with the Payment Card Industry's Data Security Standards. This organization regularly releases new guidelines for data protection to stay up to date with present safety concerns. The PCI keeps an eye out for any trends in information security that business owners should be aware of. Although the DSS recommended steps usually depend on the size of the company and the number of transactions processed in a given time, there are 12 basic actions ecommerce retailers can take to adhere to these standards:
Install and maintain a firewall configuration to protect cardholder data.
Do not use vendor-supplied defaults for system passwords and other security parameters.
Protect stored cardholder data.
Encrypt transmission of cardholder data across open, public networks.
Use and regularly update anti-virus software or programs.
Develop and maintain secure systems and applications.
Restrict access to cardholder data by business need to know.
Assign a unique ID to each person with computer access.
Restrict physical access to cardholder data.
Track and monitor all access to network resources and cardholder data.
Regularly test security systems and processes.
Maintain a policy that addresses information security for all personnel.
Compliance is not regulated or required by any government body, but failure to adhere to these guidelines could result in costly penalties for businesses.
Look for integration compatibility
It's common for ecommerce businesses to already have an operating system in use when they begin looking for a payment processing partner. The goal of this relationship is to improve their current practices, streamline the transaction process and bring in more customers. To avoid adding even more expenses to their organization, ecommerce retailers will often look for a processing provider that offers integrable tools and compatibility with existing software and hardware. All of these elements have to work in harmony to be successful. Companies need a payment gateway supported by their current platform, according to Ecommece Platforms. When weighing their options, online organizations should try to work with an ally that provides this ability.
"Customers expect more than one payment method."
Offer different payment methods
To make customers' ecommerce experiences as personalized as possible, merchants should find a payment processor that allows clients to complete transactions with an assortment of methods. Although paying with credit and debit cards is the most common for ecommerce retailers, offering alternatives such as bank transfers will make a company's audience feel that their purchase is valued, according to Kissmetrics. Furthermore, consumers have come to expect these options. A study from Milo found 56 percent of people anticipated having more than one payment choice.
To decide which choices to provide for customers, ecommerce companies could create a consumer poll to be distributed to new and existing clientele. This tactic, paired with purchasing options not requiring user-created accounts, will keep consumers satisfied and loyal to an ecommerce retailer's brand.
Ecommerce merchants have many responsibilities on their plate to keep their business improving over time. These companies want to grow their audience, keep clients happy, build credibility and encourage referrals. To complete these goals, online organizations need to take certain steps, including finding a payment processor that meets – and hopefully exceeds – their needs and expectations. The search for this partner can be challenging. With an understanding of important features and equipment elements, business owners can enter a relationship that's beneficial for both parties. PCI compliance, integration and compatibility with current systems and the ability to offer several payment methods are just a few of the critical essentials needed in a payment processor.