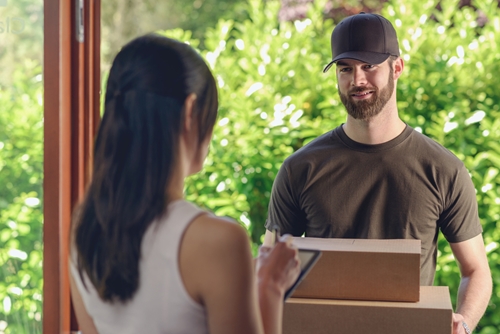 Today, businesses like Birchbox and Trunk Club excite customers for the unique selections they'll receive on a regular basis. Although companies providing subscription services may not be the most-prevalent retailers, they make quite a mark on commerce. Organizations that offer subscription services have many responsibilities to consider. The process of sending customers a customized offering on a regular basis can prove difficult for many businesses. The service requires more than just the delivery of the items themselves. To successfully run a subscription organization, these are the elements leaders must pay attention to:
"Companies should establish a comprehensive system for periods of increased and reduced orders."
Scalability
In the beginning, every company's goal is to grow their business over time. When this becomes a reality, organizations need to be prepared for the change. The ability to scale is an important factor subscription service providers have to keep in mind. Demand can change with a day's notice, requiring businesses to increase their output with little time to think. Companies should establish a comprehensive system and procedure for periods of increased and reduced orders. Having a pool of additional employees for high-sales cycles and flexible software is crucial for ensuring operations aren't negatively affected.
Furthermore, a business offering subscriptions needs to provide scalable options to its own clients. Consumers may need to change their investment as time progresses, either requesting more or less frequent product deliveries. Businesses should make it simple for customers to alter their subscription level to keep people engaged and satisfied with their purchases.
Analytics
It's difficult for subscription companies to improve their services if they aren't aware of the current state of their business. Data is of the utmost importance to these organizations. With it, businesses can pinpoint flaws in their services and discover areas of their offering that succeed with consumers. Elements like A/B testing can help enhance their platform and increase their audience.
Analytics can also help subscription businesses forecast revenue, according to PFSWeb. Since promotions and seasonal offerings are usually few, this data can give companies an idea of where they stand financially at the beginning of each month. As a result, organizations can better manage their expenses, accounting for the number of subscriptions in advance.
Loyalty programs
Companies need to develop strategies for creating strong interactions with their customers. Consumers desire an individualized experience, according to Nielsen, and want to feel as though their money is an investment in a relationship with a business instead of just the products. To improve client engagement and foster a more well-rounded rapport, subscription businesses should consider starting a loyalty or rewards program. These initiatives are not only relatively cheap to operate, but they can increase profits, encourage referrals and boost an organization's reputation, according to MarketingLand.
It's important for subscription businesses to use these programs in a way that is relatable to customers. Transparency, especially when it comes to consumer rewards, is critical to avoid disappointing valued clients, according to Fast Company. Organizations should also make sure people are aware of this additional perk by sharing certain promotions or deals on social media pages. Since so many consumers use these sites on a daily basis, companies offering subscription services can gain new visitors while improving their relationship with current guests.
Security
Companies offering subscription services interact with a wide variety of customer information, so it's crucial for businesses to ensure this data is a safe as possible. These organizations should make sure they have the proper security measures in place, from encryption to data cleansing practices. One safety procedure subscription companies can implement is Payment Card Industry Data Security Standards compliance. These guidelines outline actionable steps businesses can take to maintain safe storage, transmittance and processing of consumers' credit card information. By adhering to these requirements, companies can avoid costly expenses in the form of noncompliance fines for fraudulent transactions.
Introducing comprehensive security measures will help organizations improve credibility within their industry while also increasing client satisfaction. Customers want to know they can trust the businesses they're investing money into, so organizations should offer the most protected experience possible.
Businesses offering subscription services have a variety of responsibilities to complete in their day-to-day practices. While many of these companies may believe that accurate and timely delivery is the most important factor to success, that is simply not the case. Organizations need to also focus on essentials including scalability, analytics, programs to improve customer loyalty and thorough security practices. If all these components work efficiently together, customers will bear witness to a strong and profitable company. Being mindful of these aspects will ensure subscription-based companies provide the best level of service and care to their customers.