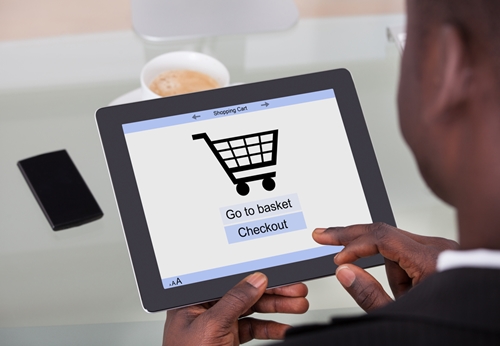 Every ecommerce company is different, offering various products and services to meet customers' needs. While these businesses often include client feedback in their item development, these reviews are crucial for creating a search-and-purchase experience that is individual to consumers' desires. To improve audience reach, online organizations need to find ways to keep people satisfied with their overall interaction instead of just feeling like pieces of a puzzle.
That's what consumers expect, too. Customers' wants are constantly changing, but what remains steadfast is the fact that they crave a unique experience with ecommerce retailers, according to Nielsen. By figuring out what clients are looking for in advance, online companies can better create an enticing purchasing format that will keep people returning for future transactions.
In-store personalization in an online sphere
More clients are moving to digital platforms to buy particular goods and services. However, just because they've sought out ecommerce sites doesn't mean they deserve to be treated like lesser customers. Online companies should work on transitioning the same interaction consumers would receive in-store to their digital organization. Personalized messages and offers are appreciated by 75 percent of people, according to Mojn. Dynamic content and a knack for catering to customers' purchasing patterns and passions will go a long way for ecommerce businesses.
Mobile payments for the savvy shopper
Today, mobile device use accounts for 50 percent of all ecommerce traffic, according to Shopify. As more consumers use their smartphones and tablets to search ecommerce sites and make purchases, online retailers have to continue to streamline their sites for better user experience.
One of the most critical steps online businesses can take is creating a mobile-optimized platform. According to Kissmetrics, two out of three people would rather use a mobile website as opposed to an application. Having to download an additional tool will only move customers further away from making a purchase, so organizations should focus on an ecommerce site that has as few barriers as possible. Developing a conversion-ready online store will ensure mobile users don't get lost in the shuffle and seek other, more mobile-friendly options.
Payment processing options make clients more likely to return
Customers want to know the company they're buying from has their best interests at heart. Ecommerce sites with scarce offerings, both in items and payment options, can find it more difficult to attract and retain valuable customers. It's important for these retailers to pay attention to how their audience is paying and implement complementary methods to suit those needs or habits.These retailers usually utilize card-not-present methods – including plugging credit and debit card information into an online form – but there are more techniques they can employ to make transactions easier for customers.
Brick-and-mortar organizations are becoming familiar with contactless payments over time, but ecommerce companies can also use these types of payments for their sites. By integrating their online payment solutions with a virtual wallet or mobile payment option, clients no longer have to dig through their pocketbook or billfold for their plastic. Instead, people simply have to enter their account information for a quick and painless payment, according to Practical Ecommerce.
This option goes further than just the actual payment portion, however. A study from Key Ring found that 75 percent of customers have used a mobile coupon when making a purchase. Ecommerce businesses can take advantage of this practice by personalizing discounts and promotions for their consumers and sending them directly to their smart device. This way, people can immediately pull up a voucher to be used during their online transaction.
"A clearly defined system for deliveries and returns is crucial to online retailers' success. "
Efficient fulfillment builds credibility
Many people have experienced the letdown that comes with long delivery times or incorrect orders after a seemingly productive and fast checkout. When the payment portion of a transaction is easy, consumers will expect the same level of service from the fulfillment aspect. Ecommerce retailers should work toward making this part of the process more efficient as a way of increasing customer satisfaction and encouraging future transactions.
A clearly defined system for deliveries and returns is crucial to online retailers' success. These companies should make customers aware of their procedures, including shipping timeframes, return and exchange policies and potential additional fees for either practice. For example, free returns are beneficial for clients. They allow people to test a product or service with the ability to give it back or exchange it if it doesn't work or meet their expectations. Businesses should tout that feature to make purchasing from their organization more attractive.
Fulfillment can be challenging for ecommerce stores. There are a lot of responsibilities to keep track of – from the appropriate number of personnel to the business's order management system. Online organizations could outsource these tasks to a third-party provider that will work to streamline the procedure and make sure consumers get the best possible care.