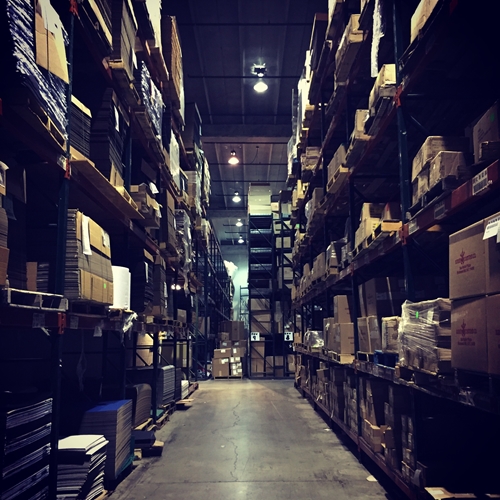 The ecommerce industry shows no signs of slowing down any time soon. In fact, it is the only trillion-dollar market growing at a double-digit percentage every year, according to eMarketer. To succeed as an online organization, there are certain elements that must be in place. SFG has a closer look at the top five:
1. Fulfillment
Customers searching for the most convenient way to shop often turn to online sources. In fact, ecommerce sales currently account for 7.5 percent of total sales in the U.S., according to the U.S. Census Bureau. Consumers want to find any product or service and quickly purchase it with the click of a button. Ecommerce organizations allow people to do just that.
Convenience extends to all parts of the buying experience, so businesses that only focus efforts on one area could seriously miss out. Online enterprises should pay close attention to their fulfillment practices. This service processes and completes clients' orders. The key is to be efficient and effective, creating a package that has the correct items included and is sent out as quickly as possible. Yet, many web companies struggle with this step, which is unfortunate as it is closely tied to customer satisfaction, according to Business News Daily.
Ecommerce brands have to keep up with, or exceed, what their competition is offering. Standards like same-day fulfillment and shipping are two of the most popular elements of this process today, thanks to companies like Amazon. To keep consumer happiness at an all-time high and encourage people to make additional purchases in the future, online organizations could implement an order management system. This technology streamlines the fulfillment process, organizing and maintaining inventory and helping employees effectively put orders together for delivery.
"Becoming PCI compliant helps ecommerce companies gain customers' trust."
2. Payment processing
Before interested consumers share their personal information with an ecommerce retailer, they often question the business's data security. Sharing credit card data and other materials can be dangerous, especially if online companies don't have the proper precautions in place. To gain credibility within the industry and with customers, web organizations need to ensure their payment processing is as safe as possible.
Compliance with the Payment Card Industry Data Security Standards (PCI DSS) is a smart first step for executives. The organizations provides online companies with 12 actionable steps to start with, and can devise a more in-depth plan depending on the number of credit card transactions that are processed annually and the size of the business as a whole. Although adherence to the PCI's rules is not regulated by any government body, failing to follow these regulations could reduce client trust and result in expensive penalties should data problems occur in the future.
In addition to PCI compliance, ecommerce businesses should also search for a payment processing system that can be easily integrated into current software. This will reduce the number of potential headaches company leaders face as they look to introduce new technological solutions. Offering various methods of payment can also improve client satisfaction and adds further convenience.
3. Mailing services
Ecommerce companies use a wide variety of tactics to get the word out about the products and services they offer and to deliver important billing information to clients. There are a lot of requirements rolled into the umbrella that is mailing services, but it is a crucial element online organizations should keep in mind. Web companies are no stranger to direct mail marketing, which enables enterprises to send current and potential customers promotional materials such as newsletters, postcards and catalogs through the mail.
This tactic enables marketers to target a specific audience and ensure the message being delivered play to the recipients' needs and wants, according to Entrepreneur. That outreach strategy, paired with mailed billing and renewals, requires online businesses to understand and adhere to specific postal codes. By adhering to these regulations and ensuring clients receive this important information in a timely manner, executives can help their web-based company succeed.
"Inventory management is crucial to ecommerce success."
4. Distribution and warehousing
While efficient fulfillment is a critical part of an ecommerce operation, it can't flourish without strong distribution and warehousing. Online companies need full-time access to inventory figures, including helpful reports on past and present sales as well as forecasts for the future. Without proper stock management, web businesses could struggle to receive and reorder popular items in a timely manner, making fulfillment and distribution that much more difficult.
Inventory management, postal and shipping maintenance and returns processing are all vital parts of an online organization's operations. Packaging solutions that meet web-based needs and the ability to monitor and manage returned products are necessary for these companies to prosper.
5. Customer care
It's not uncommon for problems to occur when online shopping and ordering. While consumers are used to these issues in some respects, they also expect ecommerce companies to handle their concerns with care. Customer service is a vital aspect of web-based retailing. Without it, clients will search elsewhere for similar products and services in the future.
Ecommerce leaders should frequently think of ways to improve their customer communication and problem-solving for improved satisfaction and retention rates. CIO suggested the following tactics for online organizations looking to upgrade their client care capabilities:
Online DIY: Make it easy for customers to perform simple steps, like changing their address or shipping preferences, by visiting the company website.
Email and text notifications: Send shipping and delivery notices in a way that's easy for people to access.
Social media care: Attend to consumers' concerns and questions via social media profiles.
Messaging platforms: Utilize applications like Facebook Messenger to get more in-depth information about customers' problems and improve interactions overall.
Live chat: Enable immediate consumer assistance via live chat.
SFG is a trusted and reliable ecommerce partner, offering online businesses assistance, knowledge and experience in these five areas, among many others.