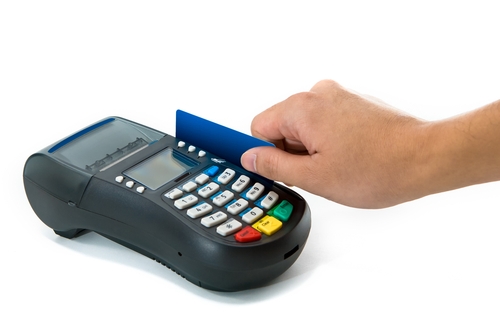 In the modern business world, plastic is king. Accepting credit and debit cards is a must for businesses that want to reach a wide consumer audience.
Organizations have two options when it comes to payment processing: Outsource or create a merchant service account to go it alone. With that said, data security is one factor all businesses should keep top of mind before deciding on a course of action.
A focus on compliance
With reports of large-scale data breaches making headlines in the past few years, business owners have to be increasingly careful about the sensitive information belonging to their customers. The Payment Card Industry has its own set of extensive guidelines for any company that processes, stores and transmits credit card data. The Data Security Standards are updated frequently, adding an extra responsibility for merchants and their enterprises. Business owners in a variety of industries would benefit from understanding and taking the necessary steps to comply with these requirements.
The PCI DSS aren't just for organizations accepting credit cards at brick-and-mortar locations. Instead, these mandates apply to ecommerce payments as well. In fact, the DSS may be even more important for online merchants to follow now, considering the rise of Internet purchases and data security threats associated with these transactions. According to CPC Strategy, more than 80 percent of the online population has bought something off the Web. Furthermore, credit cards are the most popular payment method, followed by debit cards.
To protect the sensitive information of the customers, ecommerce sites should follow the 12 basic PCI requirements. They are as follows:
Install and maintain a firewall configuration to protect cardholder data.
Don't use vendor-supplied defaults for system passwords and other security measures.
Protect stored cardholder data.
Encrypt transmission of cardholder data across open, public networks.
Use and frequently update antivirus software or programs.
Develop and maintain secure systems and applications.
Restrict access to cardholder data by business need to know.
Assign a unique ID to each person with computer access.
Restrict physical access to cardholder data.
Track and monitor all access to network resources and cardholder data.
Regularly test security systems and processes.
Maintain a policy that addresses information security for all personnel.
Merchants who opt to process their own payments will be responsible for ensuring their businesses are compliant with PCI standards. While it's not mandatory under state or federal law for businesses to adhere to the PCI DSS, it is in the best interest of owners. Companies found to not adhere to these guidelines can face large penalties from their acquiring banks.
Reputation and customer trust
Organizations considering individual payment processing should also consider what the practice will mean for consumer satisfaction and overall company reputation. These two elements go hand in hand with data security and compliance. Since clients are becoming familiar with PCI standards as more companies showcase their adherence, customers will expect businesses to take the necessary steps to remain compliant and further protect sensitive information. Companies that fail to do so could lose consumer trust and loyalty, as clients may look to PCI-adhering competitors to do business with instead.
Non-adherence to PCI standards could have a more widespread effect on organizations in their industries. In the event of a data breach, if a business is not compliant with PCI requirements, it could suffer a serious hit to its reputation and weaken people's opinions of its brand, according to Forbes.
Outsourcing can help
The decision to choose a third-party processor or to complete the operation in-house is completely up to the merchant. However, with regular updates to the PCI DSS merchants who process their own payments will need to be on their toes at all times to make sure they're adhering to the latest guidelines for data protection and security.
Outsourcing payment processing can help organizations save both time and money. Vendors can maintain PCI compliance for the business and complete the necessary research to ensure all systems and software are current and updated. Using a third-party processor will help business owners feel at ease with their data security and allow them to focus on other important aspects of their enterprise.