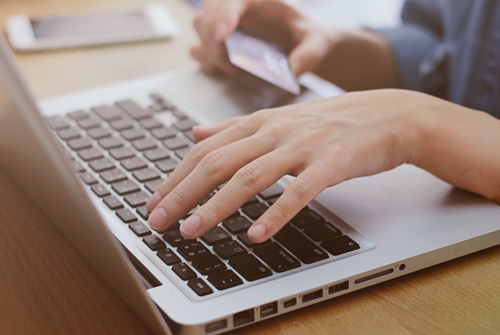 Customers want to purchase goods and services from a company they can trust in many respects. Retailers, especially those operating on an ecommerce platform, need to build confidence in their practices and procedures to better serve and retain their consumer base. There are certain steps Internet businesses can take to keep clients happy and ensure they return in the future:
1. Strong content
Before clients can make a purchase, they have to make their way to an ecommerce company's website. There are many tactics businesses can utilize to drive traffic to the goods and services they offer online, but one of the most effective is building a database of interesting and relevant content. While organizations can give this information a home by creating a blog, another smart tool to distribute these materials is via direct mail marketing. By sending out items like email newsletters, consumers won't have to go searching for information. Instead, they'll receive the articles in their inbox, complete with helpful links to accompanying goods. Taking the time to create targeted content will show the dedication a business has to its consumers, according to Inc. magazine.
To make these materials even more successful, online retailers need to make sure their efforts don't fall on deaf ears or the wrong audience. It's important for these businesses to manage their contact database to eliminate duplicate, incomplete or outdated information. Business analytics can showcase how organizations can improve their content, making it more authoritative and trustworthy to their customers.
2. Easy-to-understand shopping cart
Once people have added particular items to their queue, it's time for businesses to attempt to make a conversion. Sometimes, however, the shopping cart can be too complicated or lack critical information. As a result, shoppers may abandon their saved goods or services, and they may or may not return later to finalize their purchase.
To ensure the sale goes through at the moment customers access the checkout process, internet retailers need to ensure their carts are easy to use and efficient for clients. Kissmetrics lists the following features the page should include that will make the process that much easier for consumers:
The number of items in the current order.
Location of the company's shipping facility.
The customer service phone number.
Intended delivery date, instead of the shipping date.
Security badges that demonstrate client protection.
A secure processing page featuring a https address.
Making sure the shopping cart is simple, fast and protected will help ecommerce businesses gain the trust of their customers – especially during a process requiring sensitive information.
"Online retailers should give clients multiple customer service options."
3. Accessible customer service
Every person can probably name one situation where he or she needed additional assistance in a purchasing situation – whether it is a question regarding inventory or help with delivery details – and encountered difficulty. Support is crucial to customer happiness, so ecommerce businesses have to go above and beyond to provide this service.
Each consumer has his or her own preferred method for interacting with a company. Some enjoy dialing in, while others would rather send an email or engage in a live chat. Internet retailers should offer their audience multiple support options, according to Bigcommerce. And while many methods of service are important, the level of customer care that's provided is even more vital. If clients send an email, but don't receive a response in a timely manner, their future interactions with the business can be negatively affected.
4. Secure payment processing
Once customers get to the final stage of their transaction and have to enter their credit card information, they want to know their sensitive materials are as safe as possible. Ecommerce companies need to ensure the payment processing tool of their website offers security to consumers. One such feature that will prove a high level of protection is compliance with the Payment Card Industry Data Security Standards (PCI DSS).
These guidelines give online businesses an actionable framework that will keep organizational data protected from both internal and external breaches. Adhering to these rules will show internet retailers are dedicated to their clients' best interests for the foreseeable future. These standards are not mandated by the federal government, but following them is in companies' favor. Since the PCI DSS is also subject to change over time, it's critical for businesses to stay on top of the rules.
5. Efficient fulfillment
Ecommerce companies have to manage a wide variety of moving parts effectively to make sure their customers remain satisfied with their experience. Once the purchasing process has been completed, it's up to retailers to ready a consumer's order and prepare it for shipment. This practice, known as fulfillment, can be overwhelming for businesses – especially if they don't have an organizational system in place. The chaos may cause clients to receive their package later than the delivery date initially promised or they could be sent the wrong products. As a result, people will be dissatisfied with their decision to buy from a particular company, negatively affecting an internet retailer's reputation and potential for future success.
To gain the trust of their audience, ecommerce organizations must have an efficient fulfillment process in place. An order management system, paired with assistance for warehouse administration and distribution can help companies improve their standing with consumers and encourage people to return to certain products and services.
It's critical for online retailers to create a shopping environment that is easy for customers to use, while also offering a high level of trust. By creating audience-relevant content via blog or email newsletter, implementing a simple shopping cart, delivering accessible customer service, and guaranteeing secure payment processing and efficient fulfillment, internet companies can keep audience engagement and satisfaction at an all-time high.
SFG can help businesses complete and manage each of these steps. As a third-party service provider, SFG can help companies relieve the stress that comes with maintaining ecommerce responsibilities on their own. Organizations will be paired with a trustworthy and experienced team of experts through their partnership with SFG.