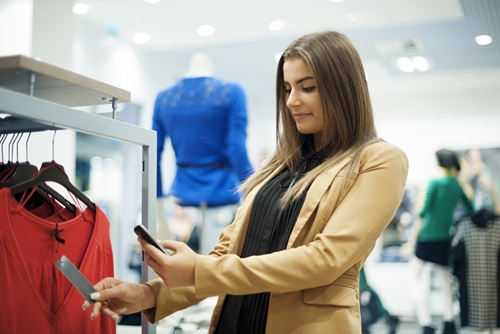 There's a reason why customers keep coming back for more. While creating unique consumer goods keeps people intrigued, customer service is crucial to increasing client retention. Companies across the world have various strategies for encouraging people to continue purchasing from there, but many have an important method of care in place. Loyalty programs are a way for organizations to remain in touch and engaged with their audience, exchanging information that will help the business thrive and maintain interest. There's always room for improvement when it comes to means of appealing to customers. Let's take a look at six ways organizations can enhance their loyalty programs:
1. Provide instant gratification
Consumers don't want to wait long after signing up for a loyalty program to start receiving what they were promised. Companies that advertise a discount or promotion upon registration should deliver that prize as soon as possible so customers aren't disappointed. Even businesses that don't offer the same perk should attempt to provide their audience with some sort of immediate gratification to begin their relationship on a high note, according to Chief Marketer. While knowing what they're getting can be exciting for clients, imagine their surprise if an unexpected gift comes their way. This practice will encourage stronger customer engagement and will lead consumers to return for more due to the prospect of receiving an additional perk. To take it a step further, organizations could distribute timely promotions that tie into people's lives – like deals for birthdays, holidays or season changes.
2. Utilize social media
Social media has quickly become one of the fastest and easiest ways to interact with customers. Before deciding to make updates via these Web pages, however, businesses must understand which sites will be the most beneficial for their marketing efforts. Organizations will need to find out which social media outlets their audience uses on a regular basis to make the biggest impression, according to Entrepreneur. Following that step, uploading engaging and relevant content with a tie in to their loyalty program will help organizations better engage with their clients. Furthermore, utilizing social media makes it easy for satisfied customers to share and refer their friends and family to pages and companies they trust.
3. Implement a tiered system
There are a variety of tactics companies can use when designing their customer loyalty program. Simple point systems are common, but businesses can better incentivize their audience with a tiered process, according to Hubspot. This type of plan rewards people for their initial registration or purchase, while encouraging them to make future buys. With a tiered program, consumers will be satisfied with the current perks they receive, but will also want to work toward those advertised for the future. It's all about finding a balance between attainable and desirable prizes. A gradual increase in the value of the bonus will keep loyal clients coming back for more.
4. Be relatable
Customers desire a consumer relationship that is credible. Organizations should focus on being as relatable and transparent as possible with their offerings of rewards, Fast Company suggested. Direct, simple and honest communication combined with a hint of personality will make clients feel as though their registration isn't just a way for businesses to send them spam mail. Transparency builds confidence in a company, which the business can then use to its advantage to deliver quality information and goods and services. In addition, this practice helps set organizations apart from their competitors in the same industry. Consumers are more likely to continue purchasing from a company they believe in.
"Outsourcing loyalty programs can result in comprehensive solutions and support for organizations."
5. Work with a third-party company
It can be difficult for organizations to dedicate the necessary time to manage their loyalty programs, especially with so many other responsibilities to worry about. Companies facing this kind of struggle should look to a third-party business that can offer comprehensive solutions and support for these outreach and engagement tools. Outsourcing this task will put a team of professionals in charge of obligations, including managing the customer databases, data cleaning, segmentation of audience and many more. Most importantly, using a third-party vendor will take the stress of maintaining these perks off business owners and their employees and leave it to people who have had years of experience.
Consumer loyalty programs are a strong way for companies to interact and engage with their customers. These methods of outreach continuously reward people who purchase from particular companies, delivering rewards to encourage clients to return in the future.
SFG can support your organization with its consumer reward program, providing a variety of well-rounded services to help you both keep and retain customers for the long run.