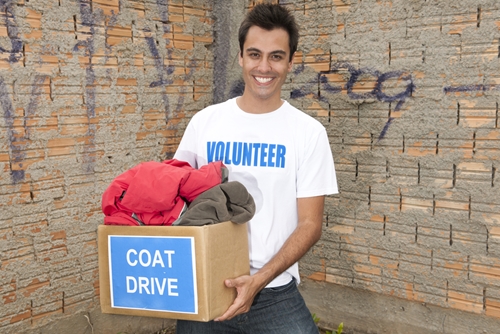 Nonprofit organizations come into being due to an important cause. While the people behind the initiative are of the utmost importance, not for profits would experience serious struggles without the assistance of donors. Financial contributions give organizations the funds they need to further their actions toward reaching one – or a number – of goals.
To encourage a regular stream of donations in support of their mission, nonprofit leaders need to find ways to keep their contributors engaged with critical objectives. Yet, with so many nonprofits asking for the same thing, this step can be challenging. SFG has the inside scoop on what these grouups can do to keep their audience interested in their cause over time:
Give donors an occasion
Contributors are used to receiving an inundation of monetary requests during peak giving times, including holidays like Christmas. They know their funds will work toward a charitable initiative, but these calls can become tiresome if people feel they're just another appeal for money. To make these inquiries more special, nonprofits should give donors a reason to make a contribution, according to Inside Philanthropy. Occasions like Mother's Day or birthdays allow people to give back to a cause in the name of a loved one. Family members and friends can give money to a charity their peers are passionate about, making that donation even more meaningful.
Share the results
Nonprofits often ask for contributions for small actions on the way to a larger goal. For example, an organization may request funds for school supplies while raising money to build a new institution in an area that desperately needs one. Donors want to know their money goes toward making a difference, so giving to a seemingly easy step can make them feel as though they've truly made a difference.
It's important for not for profits to keep their contributors updated with the progress of these projects. Thanking people for their funds is a strong first step, but informing donors of the successful completion of the larger initiative will encourage them to continue giving. Sharing the results of the program will make the goal seem that much more possible and realistic, Hubspot said.
Focus on humility
It's understandable for nonprofits to want to brag about their accomplishments. After all, completing long-term goals is extremely exciting. It's important for organizations to share positive outcomes, but there's a both a good and a bad way to do so, according to Nonprofit Hub. Not for profits should concentrate on the "we," the team that includes both the organization and the people that made it possible to finish an initiative successfully. Contributors need to know their assistance made the result possible. Without that help, the conclusion could have been much different. Failing to recognize their donor base could cause people to give their money elsewhere. Nonprofits need to see donors as a vital part of the team and give them credit for their giving spirit.
As a result of this acknowledgement and appreciation, nonprofits could witness a jump in contributions. Happy donors are more likely to continue to give. All it takes is a simple hat tip from the organization itself.
"Examples of mutual support will go a long way with donors."
Recognize situational triggers
There are certain instances in a person's life that could affect the amount or frequency of his or her charitable giving. Situations including change in income, deaths in the family, birth of a child and many more fit into this category, Nonprofit Quarterly noted. Obviously, these are occasions nonprofits have absolutely no control over. It's important for these organizations to not only acknowledge these developments, but to support the contributor in as many ways as possible.
Not for profits should make it clear to their donors that contributions are welcomed in any amount and at any time. One donation doesn't mean the person has to continue to contribute the same total in periodic increments. Including a notice of support for people's individual circumstances will keep donors engaged with the cause, even if they can't give money at the time. A straightforward "We support those who support us" will go a long way with contributors, both old and new.
Appeal to donors' senses
People tend to do a fair amount of research before contributing money to a cause. They want to know their donations will go toward an important goal, one that strikes a balance between idealism and realism. To build trust with contributors, nonprofits should give people an inside look at the organization, according to Fundraising Authority. Appealing to senses including sight, touch and hearing will help donors understand what a not for profit is all about and the steps the initiative is taking on a regular basis. To complete this goal, organizations can organize volunteer opportunities, small group meetings and facility tours.
By giving a well-rounded picture of the operation as a whole, nonprofits can increase credibility with their donors and give contributors a tangible picture of what happens behind the scenes.
Engagement is critical to the success of a nonprofit organization. Without continued support from donors, certain initiatives would struggle to complete their goals. To keep people interested in their cause, not for profits can take a number of steps, including delivering occasion-based requests, sharing a humble outlook and utilizing donor senses. By paying attention to what is relevant to their contributors, organizations can foster a system of mutual support.