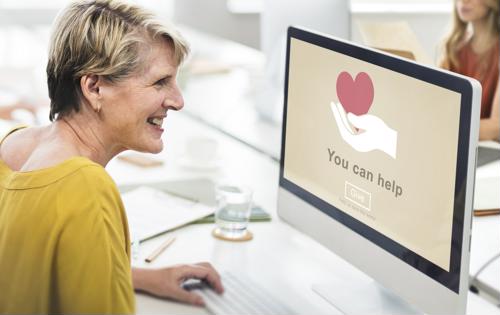 When retailers solicit donations from customers, these efforts can bring a significant amount of support to nonprofits. According to Engage for Good, the top 73 point-of-sale fundraising campaigns brought more than $4.1 billion to charitable organizations over a three-decade period.
Companies often take advantage of the spirit of giving that characterizes the holiday shopping season. However, there are several steps your retail business can take to encourage donations all year long.
1. Choose causes that align with your brand values
Today's customers are attracted to brands that take corporate social responsibility seriously. If your customers are attracted to your business in part because of the values it demonstrates, choose charitable organizations and causes that embody those values. Consumers who engage in consumer activism and values-based buying will be more inclined to support fundraising efforts that fit in.
"The top 73 point-of-sale fundraising campaigns raised $4.1 billion over three decades."
2. Create custom donation pages so your customers can learn more
When customers are presented with the opportunity to support a nonprofit organization, they might prefer to learn more before choosing whether or not to participate. That's why custom donation pages can be a great solution.
Whether you're promoting a specific campaign or a year-round fundraising effort, you can create a custom donation page that provides consumers with all the information they need to know. For instance, when seeking donations from customers you can share information about the organization's mission, how much your business and customers have raised and how each donated dollar is spent. You can also link out to the nonprofit's website or additional resources for people who want to get involved in other ways.
Once customers feel confident about the good that their donation can do, you won't have to send them anywhere else. Instead, they'll be able to make a contribution right there within your custom donation page.
3. Make donating easy at checkout
Another option is to solicit donations from customers at point-of-sale. Some customers are happy to round up their purchase to the nearest dollar or add a modest contribution when finalizing their purchase. Even small contributions made as part of checkout charity efforts can yield substantial results.
4. Allow donors to make recurring contributions
Why stop with one-off donations when you could encourage your recurring donations from customers? Shoppers who opt in for subscription box services might like the idea that each of their monthly purchases is aligned with a regular donation.
5. Enhance your OMS with SFG's Donations module
Having the right tools to support either checkout charities or custom donation pages can ensure that you meet your fundraising goals throughout the year. With FlexOMS — SFG's customizable order management system — businesses can easily add on a Donations module to promote and process customer donations.
The features of SFG's Donations module are designed to encourage and increase donations from customers. Contact SFG to learn more about taking advantage of this convenient feature.