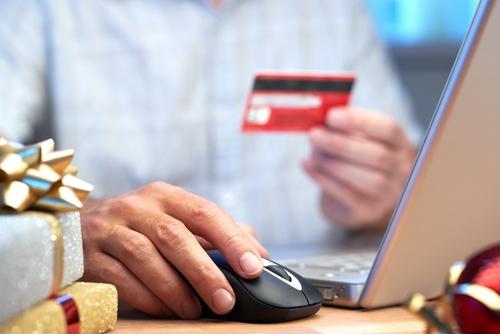 Consumers only did 44% of their 2018 holiday shopping in physical stores, according to Business Insider. Meanwhile, holiday ecommerce sales amounted to $126 billion from November to New Year's Eve last year.
As the appeal of brick-and-mortar shopping dwindles, holiday shoppers turn to mobile-optimized checkouts and Cyber Monday deals from the comfort of their own homes. This leaves the door wide open for online retailers to cash in during 2019's most profitable time of the year.
It's essential to lay the foundation for a successful holiday season. While there are plenty of ways to optimize your ecommerce site for the holidays, here are a few strategies to help you get ready to take the peak holiday shopping season head-on in 2019.
Highlight in-stock items across your site
If you're rolling out a holiday-themed homepage or gift guide, give precedence to products that are in-stock and ready to ship now.
Assess what your best-sellers are and manage your inventory accordingly to avoid that dreaded out-of-stock alert that sends would-be buyers running.
Move discontinued items to the clearance section and bury pieces on backorder so enthusiastic shoppers don't get distracted or disappointed. Better yet, include up-sell recommendations and product links across your site so they don't have to dig for more giftable ideas.
At the same time, ensure that your bestselling seasonal inventory is warehoused properly so these popular items are easier to pick and ship.
Disclose shipping costs and delivery schedules
Nearly two-thirds of shoppers cite costly shipping rates as the top reason for abandoning their digital shopping carts. Not all online retailers can or should offer free shipping — and consumers know this — but managing expectations helps.
It's important that your checkout portal calculates tax and shipping charges so customers know exactly what they'll be paying. If you use flat shipping rates, advertise these along with delivery options across your site. Shoppers want to know when they need to place their orders if they want them in time for the holidays. Help them stay on track with a simple delivery timeline listing key cutoff dates.
Remember, customers will hold you accountable to these delivery timelines. Give yourself a buffer in case of disruptions, and use a robust order management system to automatically send email notifications when orders have shipped, when delivery is expected and when unexpected delays come up.
Optimize checkouts
Holiday shoppers aren't keen on clumsy checkouts and complicated forms; online retailers saw a 76% digital shopping cart abandonment rate in 2018.
To minimize the likelihood of an abandoned cart, members of the Forbes Technology Council stress the importance of testing user interfaces and site infrastructure in preparation for the holiday rush.
Simplify the checkout process as much as possible; don't ask shoppers for the same piece of information twice. Use tools like address standardization and credit card validation so that your forms ensure data accuracy and payment systems work perfectly. Deliver automated yet cheerful cart abandonment emails to draw distracted buyers back.
Having an OMS in place will help you avoid snags this time of year. Connect with the SFG team to see how our industry-leading FlexOMS can help your ecommerce business beat the holiday rush.