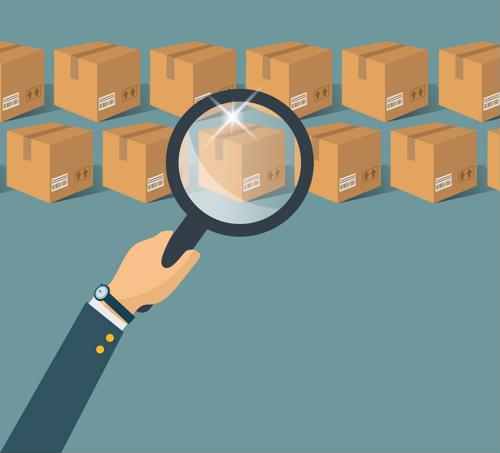 In order to support the customer experience, the ordering process – from the initial shopping cart, through fulfillment notification, shipment and beyond – must be simple and streamlined. However, many organizations fail in this pursuit, creating situations in which customers abandon the brand during the ordering process and move on to a competitor. In fact, marketing expert Neil Patel pointed out that most shoppers don't even make it past the first step of checkout.
One way to avoid this issue is with a robust, yet simple order management system (OMS) that can resolve key pain points from both the customer and brand perspective.
If your organization is experiencing any of the following problems, it could be time for a new OMS that can better support you and your customers.
1) You struggle with database management
Today, customer data is critical, and collection and analysis of this information can open the door to a wealth of brand insights. However, if businesses are unable to properly and efficiently manage their customer database, they could be missing out on valuable information about their customers' unique journeys.
An advanced OMS comes with integrated customer database management to help ensure that information is updated with every order and the company has access to the latest data about their shopper audience.
"It's key to have an OMS that comes equipped with product availability and allocation features."
2) Your product availability capabilities are lacking
One of the biggest turnoffs for customers is when they've decided to purchase an item, only to see that the brand has exhausted its stock. For popular merchandise, it can be a particular struggle for companies to maintain adequate inventory, but a failure to do so can quickly translate to a considerable loss of customer impressions and sales.
In this way, it's key to have an OMS that comes equipped with product availability and allocation features, and one that can perform inventory reduction once an order has been fulfilled. With these capabilities, users can continuously check product availability and release backorders or reorder merchandise when quantities run low. What's more, inventory reduction helps ensure that product availability data is always as current as possible, according to accurate order fulfillment.
3) Performance dips during peak demand periods
Another issue that can creep up with older or problematic OMS platforms includes performance problems with high demand seasons. Retail brands typically see a spike in orders around the end of the year holiday season, but an OMS that can't keep up can put order fulfillment in jeopardy.
Lagging performance can also be a sign of larger infrastructure issues, but could also be rooted in the OMS itself.
4) No features for post-fulfillment
The best OMS solutions will support the entire customer lifecycle, including the steps that take place after the order has been shipped and received. For instance, features like customer support, returns processing and outbound customer engagement can prove particularly beneficial for brands to round out their customer lifecycle, and ensure that the brand connection doesn't end after the order has left the warehouse.
To find out more, check out our industry-leading FlexOMS today!