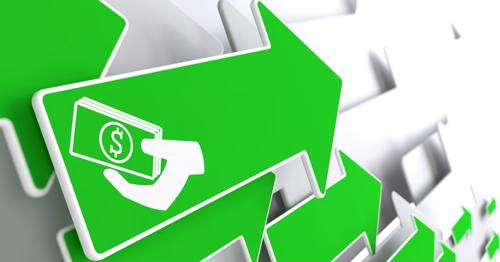 The subscription service industry has truly matured over the past few years, especially when it comes to monthly box offerings that provide delivery of curated products every few weeks. In fact, this subscription box industry has spurred a wave of innovation all its own, with customers creating unboxing videos and comparing one subscription service to others.
Providing a subscription program can be very beneficial for a company's bottom line, and now, even big box stores are getting into this trend with monthly beauty boxes and other options. According to Entrepreneur, in early 2018, there were nearly 7,000 subscription box companies across the globe, with many of them focused on American consumers.
If your organization is considering breaking into the subscription program market or needs to expand and improve its current offerings, there are a few tricks and best practices you can incorporate to help drive profits:
"Rigid subscription services rarely succeed."
1) Provide choices
Today's subscription customers expect a certain level of personalization. Enabling consumers to have a say in the process and improve product tailoring based on their own preferences can drive new sign-ups and word-of-mouth recommendations. As Due contributor William Lipovsky pointed out, this approach should be taken with every kind of subscription service.
"Whatever product or service you are selling, from toiletry goods to clothing and software, ensure your customers have optimal choices to decide for themselves what they need," Lipovsky wrote. "You have to be able to rapidly adapt to the needs of your customers."
Rigid subscription services that don't allow customers to modify certain elements rarely succeed. On the other hand, more flexible services that can be customized through different service tiers, customer surveys, feedback and other strategies can help ensure that there are options available for everyone.
2) Fill a niche
As there are thousands of subscription services in operation today – including those that provide monthly box deliveries or other types of offerings for a scheduled fee. It's important for companies to provide something new to consumers, and not just a rehashing of other services or products that they've seen before.
In this way, it's a critical best practice to examine the current providers in your business's target market and pinpoint any gaps or areas that are not being filled. This will enable your company to bridge an existing gap, and improve your profitability as you'll offer something that no one else is providing.
As CIO contributor Jennifer Lonof Schiff pointed out, the subscription business model may not be ideal for every type of business. It's key to find a product or service that consumers are demanding, and that require regular replenishing and can be provided and charged for on a regular basis.
3) Stay on top of the customer lifecycle
Finally, one of the best ways to improve profits within a subscription model is to forge strong relationships with consumers through monitoring and key touch points within the customer lifecycle. For instance, sending out a reminder email when orders have shipped, providing discounts for long-term subscribers and other efforts can make a big difference.
To find out more, connect with us at SFG today.